Nevada Approves Harrah's Sale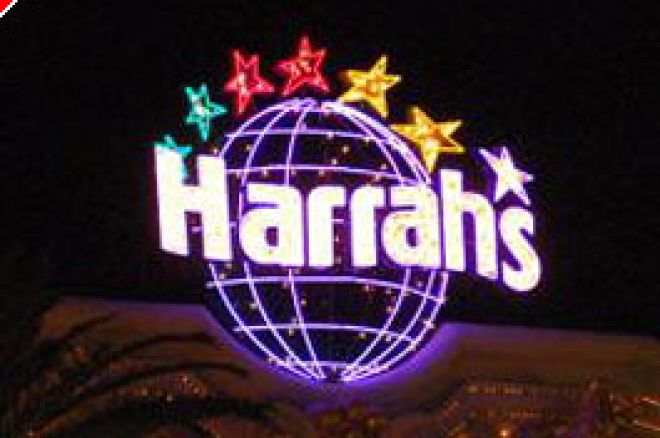 Last week, the all-important state of Nevada approved the proposed acquisition of Harrah's Entertainment by private-equity firms Apollo Management and TPG Capital. Harrah's shareholders approved the sale in April 2007, but for the sale to become final the plan had to be approved by over a dozen different regulatory boards in the states and international locales where Harrah's operates. The European Union and most US states involved had already approved of the sale, but because of Harrah's vast holdings in the state, Nevada was the recognized linchpin of the regulatory process. Harrah's is still waiting for word from the National Indian Gambling Commission, which is expected by the end of the month. The unanimous vote by the Nevada Gaming Commission followed the recommendation the Nevada Gaming Control Board at its hearing earlier this month.
"We are grateful to the Nevada Gaming Commission and their counterparts at the Nevada Gaming Control Board, as well as all of the other regulators that approved this extraordinary transaction," said Gary Loveman, chairman, president and CEO of Harrah's Entertainment. "Moving forward as a private company after the closing of the transaction, we will continue to deliver superior customer service, further our development in international markets and strengthen our competitive position in each of the markets where we operate."
Key issues discussed during the Commission's decision process included the private equity firms' continued commitment to Harrah's $2.1 billion expansion plan in Nevada and concerns that the firms might be looking to turn the company for a quick profit. Apollo executive Marc Rowan and TPG executive Kelvin Davis assured the Commission that they were looking for long-term involvement, adding, "We're not cut-and-run guys." Loveman also used the venue to broach concerns shared by the casino industry relative to possible Nevada ballot measures that would increase taxes on the casino industry.
The completion of Harrah's sale has been targeted for early 2008. With Nevada's regulatory hurdle cleared, there appear to be few remaining obstacles standing in the way of the transaction.