Aussie Millions Event #2, $1,100 PLHE: Chris Chronis Designs a Victory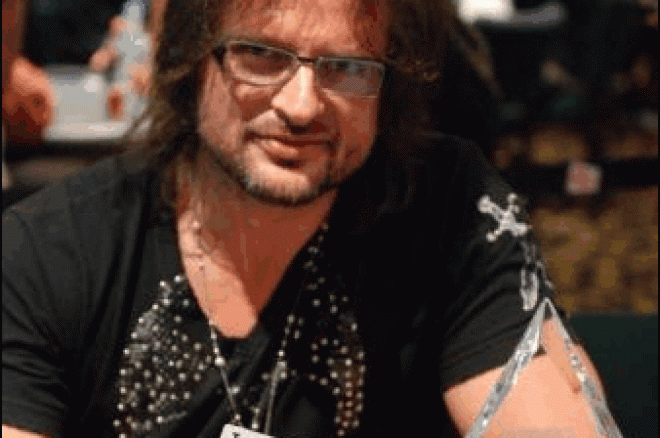 Australian fashion designer Chris Chronis took the chip lead into Day 2 of Event #2 at the 2008 Aussie Millions tournament series at Melbourne's Crown Casino, and his aggressive play finally wore down David Gorr heads-up to claim the trophy and the AU $60,398 first prize. The final ten chip stacks looked like this as play began on Day 2:
Chris Chronis - 195,500
Sam Youssef - 168,000
Anna Wroblewski - 92,000
Harris Pavlou - 84,500
David Gorr - 81,000
Alex Keating - 61,000
Richard Sara - 51,000
Jonathan Karamalikis - 47,000
Manny Stavropoulos - 22,500
Anna Wroblewski missed the first few orbits of the final table while playing in a major online tournament, so she missed Alex Keating's early elimination. Keating busted on one of the first hands of the final table when he ran his
into Chris Chronis's
. No jack came for Keating, but Chronis picked up a monster when the board ran out
to give him quads and send Keating to the rail in ninth ($3,780).
Moments later, Manny Stavropoulos saw a similar hand with similar results as he ran his jacks into Richard Sara's aces to bust in eighth place ($5,670). Jonathan Karamalikis then busted in sveventh when his queens were cracked by George Palavos'
on a king-high board. He picked up $7,560 for seventh place. Anna Wroblewski joined the final table shortly after Karamalikis' elimination, going all in on her first hand of the day to reclaim the blinds she missed while playing online. She got no callers and moved into a relatively comfortable stack.
Sara went to battle with chip leader Chronis on back-to-back hands and won both times. In the first, Sara went all in with
and found a caller in Chronis with
. The
board gave Sara trips and doubled him up. On the very next hand, Sara was all in again with
and Chronis made the call with
. The flop of
gave Chronis the lead until the turn and river came
to make the straight for Sara and double him up again.
Sara's luck ran out on his next hand when his
was no match for Richard Gorr's
, when Gorr flopped two pair on a board of
. Sara moved all in when a queen landed on the turn, but got no help on the river and exited in sixth ($9,450). Gorr then busted Harris Pavlou in fifth ($11,340) when he rivered a two-outer to crack Pavlou's
with his
. The final board read
.
Wroblewski's run at the final table included several double-ups courtesy of Chronis, so it was only fitting that he be the one to eliminate her in fourth place ($15,120). Wroblewski re-raised Chronis preflop with
, and then put the last of her chips in the middle on the flop of
. Chronis called with
, and the turn and river brought no help for Wroblewski. Sam Youssef then got into a raising war preflop with Gorr that resulted in a preflop all-in by Youssef. Gorr's
was one of two hands that dominated Youssef's
, and when the board brought no ace, Youssef was out in third ($20,790).
It took less than an hour of heads-up play for Chronis to put away the more deliberate Gorr. The aggressive fashion designer had been relentlessly active throughout the two days of play, and in a change of pace, both players limped into the final hand. The flop came down
, and both players checked around. Gorr fired at the turn
, and quickly called when Chronis raised him all in. Gorr had flopped trips with
, but Chronis had turned the flush with
. The
on the river was no help to Gorr, and Chris Chronis was the winner of Event #2 at the 2008 Aussie Millions, collecting $60,398.