The 2009 Poker Roundtable, Vol. 6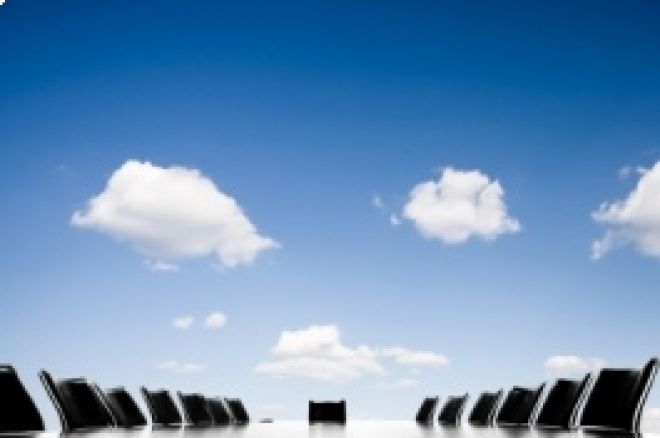 Editors' preface: PokerNews welcomes the New Year by asking a number of industry experts to share their views on the past, present and – most importantly – the future of poker. Throughout this series, these experts' opinions serve to outline the shape of the modern poker world and provide an indication of what 2009 and beyond might hold. PokerNews also notes that these experts' opinions do not necessarily represent the views of PokerNews.
Contributing to today's question are: Matthew Parvis, Editor-in-Chief of Bluff Magazine; Nat Arem, the founder of the PokerDB; Brian Balsbaugh, founder of player-representation agency Poker Royalty; famed high-stakes cash and tournament player Barry Greenstein, a member of Team PokerStars Pro; Pauly "Dr. Pauly" McGuire, the author of the Tao of Poker blog and columnist for Bluff Magazine; and Jeffrey Pollack, World Series of Poker Commissioner.
Today's question: Compared to the 2008 WSOP Main Event, will there be more or fewer participants in this year's Main Event, and why?
Dr. Pauly: I think it will be less just because of the economic climate. Personally, I think the economic climate is going to get worse, so it's going to affect – as I said, the bulk of the people that play in the Main Event are a lot of guys that aren't pros and these are guys that are just chasing the dream. This is their one thing a year that they do or they save up for this. I just think that, that pursuit is going to be just a lot less. It's just not going to happen for guys. If they have a wife and kids, the wife is going to say, "There's no way you're going to blow ten grand on the World Series of Poker." At the same time, when you're looking at everyone is losing their pension funds, etc., it gets harder and harder to [make] that $10,000 buy-in to the World Series of Poker, Main Event. Unless the UIGEA gets overturned and the online sites start standing on thousands and thousands of players, it's going to be less.
Barry Greenstein: Certainly, if the UIGEA carved out an [exemption for] poker, everything poker related would boom, will blow up, and it would be bigger than it was before. People wonder, why should it grow and why would it be any bigger? Well, if you think to the population growth models, the way they work is if the same number of people are being born in a certain area as are dying, population is steady. If you have more births than deaths, obviously your population increases. What we have in poker is our core – just because our core group grew up with internet poker – we saw with the World Series of Poker, a lot of people got into the World Series from either satellites online or they learned online and then went for the biggest prize in those World Series events, so our core group is really in their 20s right now and they're not about to die. They're not about to stop playing poker. So we now are in a population growth model where we have new 21-year-olds coming in and we really don't have a lot of people dying off. If you look at all the new people, there just aren't that many, so it's just because our average age is so low, we're going to keep growing; maybe not a lot [right now] because of the UIGEA and the restriction, because it's hard for a lot of people to transition from the internet, which is where they're often coming off into the live setting, but it will grow a slight amount. The numbers went up this year and the numbers will probably go up again in 2009. I know some people might think even the television numbers went up on the Main Event with the delaying of the final. I don't think it will have that big of an effect on the numbers. I think it's just the strict population growth phenomenon there that we have with young players coming in and the old players leaving the scene.
Matthew Parvis: I think there's going to be more in 2009. Reason being, I think that with the 2008 Harrah's and ESPN strategy, I think that we are somewhat re-energized. I think that the economy was affecting us more than we thought in this past World Series, but we still got a pretty good turnout. The crowd at the final table is a good indication that people are still thinking of the World Series of Poker as a very major event of the year on the sports calendar. Seeing someone like Dennis Phillips and Peter Eastgate and Ivan Demidov – because of the fact that [poker] is becoming so worldwide and international that while maybe the numbers here in the United States may dwindle, I think that we're going to make that up by numbers from our international buddies in Russia, in Europe, in South America. The poker explosion, it's a globalization right now where we're really kind of hitting new levels around the world whereas in the United States, our number may be down, but the live final table re-energized things. The ratings were up. People are going to see this as a big-time thing again and I think that we're going to increase our numbers this year.
Nat Arem: I'm going to go with less; I think we go to status quo in terms of the online regulation. I'm basically assuming that poker sites won't be able to register their players as soon as the '09 World Series – and considering the effects of the economy, I think it will just naturally go down. Especially considering, from what I know about the economy, there's still a lot of problems to come. I still think we'll see a healthy turnout because one thing about the economy going down is that rich people are still rich and people who are willing to buy into a $10,000 Main Event are probably still rich. I still think it will be relatively healthy.
Jeffrey Pollack: We're in a global economic downturn that is marked by dramatic shifts in consumer behavior, a near daily dose of grim data and a generally gloomy climate. Within that context, it is absolutely impossible to know what participation will be like in 2009. I can't fathom a guess. I've said pretty consistently for the past three and a half years that ratings will come and go and attendance will come and go. This could well be a year where attendance goes to some degree, but even with that, our commitment is to still provide the poker community a complete and meaningful schedule of events for whoever does want to participate, and that's what we're working on right now.