MGM Warns It May Default on Debt, Bankruptcy Possible
Amy Calistri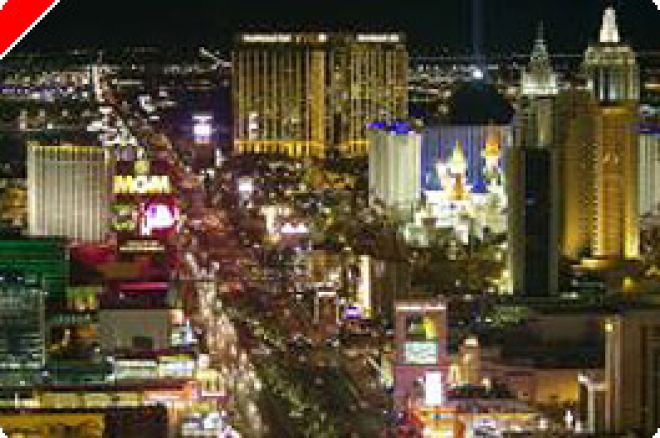 In recent days, investors sensed there was a possible problem at MGM Mirage. Its fourth quarter earnings report was long overdue; in fact, the release hadn't even been scheduled. And last week, the casino operator announced that it was tapping out its $4.5 billion revolving credit facility, drawing down on the last remaining $842 million. Following the announcement, the three major credit agencies, Moody's, Fitch, and Standard & Poor's, all downgraded MGM credit rating and individual debt ratings.
Yesterday the owner of such prestigious properties as the Bellagio, Mirage and MGM Grand announced that it was currently unable to submit its financial filings to the SEC because it was still assessing its financial condition. In its SEC notice, MGM reported that it believed it would be in breach of its loan agreements in 2009, constituting a default on its senior debt and potentially triggering default on its other debt instruments. The filing went on to say that MGM was in negotiations to amend its senior debt agreements, but had no assurances the talks would come be fruitful. The new date for MGM's earnings announcement is now March 17th.
The key line of text in the filing that both investors and gamblers are focusing on was the last line in the release, where MGM stated "it is likely that…the Registrant's consolidated financial statements for the year ended December 31, 2008 will contain an explanatory paragraph with respect to the Registrant's ability to continue as a going concern."
MGM Mirage is just one of many casino companies fighting for survival. Trump Resorts has already filed for bankruptcy. And Station Casinos should be announcing its pre-packaged bankruptcy plan later this week. Part of the trouble is the economic downturn, which has caused consumers to drastically cut back on discretionary spending such as gambling. The Nevada Gaming Control Board announced that gaming revenues on the strip were down 25.7%, 16.0% and 23.2% for the months of October, November and December 2008, respectively. But the companies that are having the toughest time of it also are those carrying the biggest debt load in this time of exceedingly tight credit. MGM Mirage is carrying a mountain of debt needed to fund the company's $9 billion CityCenter project, with $1.2 billion of debt falling due in 2009 and another $1.2 billion due in 2010.
Get in on the action with a Party Poker marketing code