2009 WSOP Preview: Entertainers in Vegas During the Series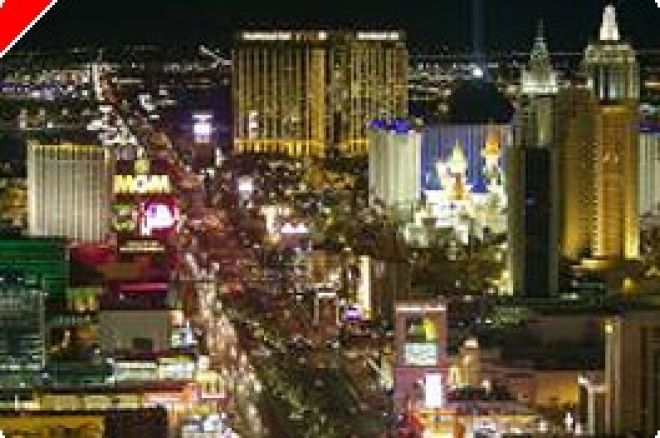 What with twelve comedians a'laughin' and eleven magicians a'disappearin' (not to mention six Cirque du Soleils a'soleilin'), there is plenty of entertainment in Las Vegas… all the time. Las Vegas is a stop on many entertainers' tour schedule and when you are in town for the WSOP, you owe it to yourself to see who is passing through. I can tell you that nothing is worse than being in Vegas and discovering your favorite seventies band was just here and you missed them because you just didn't know. So we have hunted extensively and found the lineup for those special shows that will be gracing and disgracing the stages of Las Vegas during the World Series of Poker run at the Rio.
This schedule does not include any of the permanent Las Vegas shows like Rita Rudner, George Wallace, Carrot Top, Penn & Teller (the Rio's house act), etc. These are acts who will be here for just one or two performances with a couple of longer runs tossed in.
May
David Sanborn @ South Point 5/29-31
Sugar Ray @ Hard Rock 5/29
Fleetwood Mac @ MGM Grand 5/30
Night Ranger & Loverboy @ Sunset Station 5/30
Offspring @ Palms 5/30
Robin Trower @ Boulder Station 5/30
June
Bette Midler @ Caesars Palace 6/1-28
David Copperfield @ MGM Grand 6/1-30
Gavin Rossdale @ Hard Rock 6/5
Henry Cho @ South Point 6/5, 6
Julio Iglesias @ Hilton 6/5, 6
Romano and James @ Mirage 6/5, 6
Bob Saget @ Palms 6/6
Chuck Negron @ Cannery 6/6
CineVegas Film Festival @ Palms 6/10-15
Marty Allen @ South Point 6/12, 13
Miss Vietnam @ MGM Grand 6/13
Pauly Shore @ Mandalay Bay 6/13
REIK @ Mandalay Bay 6/15
Barry Manilow @ Hilton 6/18-27
Ringling Bros. and Barnum & Bailey @ Orleans 6/18-21
Jay Leno @ Mirage 6/19, 20
Paul Williams @ South Point 6/19, 20
Gaitlin Brothers @ Sunset Station 6/19
Playboy Comedy @ Palms 6/20
Squirrel Nut Zippers @ Green Valley Ranch 6/20
Blue Oyster Cult @ Boulder Station 6/26
Gary Puckett @ South Point 6/26, 27
Gin Blossoms @ Hard Rock 6/26
Bill Engvall @ Buffalo Bill's 6/27
Eric Clapton and Steve Winwood @ MGM Grand 6/27
Donny & Marie @ Flamingo 6/28-7/13
July
Creedence Clearwater Revisited @ Hilton 7/3
Jeff Dunham @ Caesars Palace 7/3, 4
Pat Benatar & Neil Giraldo @ Mandalay Bay 7/10
New Kids on the Block @ Palms 7/11
Rise Against @ Hard Rock 7/13