The Online Railbird Report, Vol. 16: Dwan's $1.7 Million Swing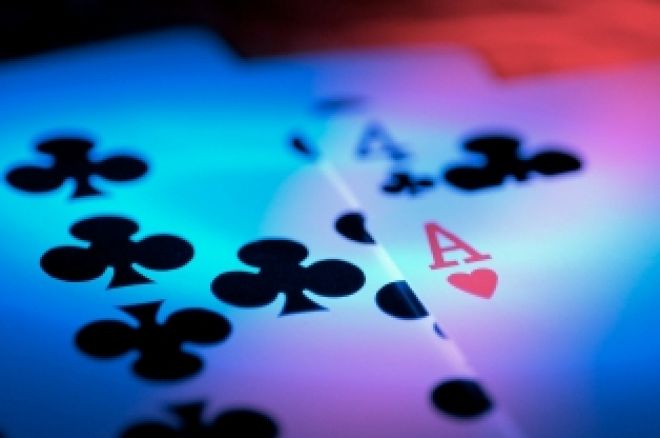 The World Series of Poker may be in full swing, but that didn't stop many of your favorite high-stakes online poker players from hitting the virtual tables. Though the $500/1,000 action was sparse, the action at the ante-added $300/600 and $200/400 pot-limit Omaha tables on Full Tilt Poker has been steadily increasing, highlighted by appearances from Sami "LarsLuzak" Kelopuro, Niki Jedlicka, and Di "Urindanger" Dang. Even Gus Hansen and Phil Ivey put in a few sessions in between sweating sports bets and winning WSOP bracelets.
Kelopuro Posts Banner Week
Sami "LarsLuzak" Kelopuro has endured a rough year at the online tables, but in between sessions in Bobby's Room at the Bellagio, Kelopuro managed to post some excellent sessions on Full Tilt, pulling in $419,000 on Thursday alone. First up for Kelopuro was a session of $500/1,000 HA with the likes of Gus Hansen, luckexpress10, Ashton "theASHMAN103" Griffin, Mike "SirWatts" Watson, and Niki Jedlicka. Over the course of 369 hands, Kelopuro posted a $214,000 win, including this massive hold'em pot against Jedlicka:
Playing four-handed, Niki Jedlick opened for $2,400, Kelopuro reraised to $8,000 and Jedlicka called. The flop came down
and Kelopuro fired out a cheeky bet of $11,111. Jedlicka called and they went to the turn, which fell the
. Kelopuro led again, this time for $24,000 and was met with an all-in raise from Jedlicka for $95,926. Kelopuro made the call and turned up
for a king-high flush while Jedlicka showed
for a jack-high flush. The river was the
and Kelopuro dragged the $163,043 pot.
Later that day, Kelopuro sat in at three tables of pot-limit Omaha—two at $300/600 stakes with a $100 ante, one at $200/400 with a $70 ante, and one standard $200/400 table, facing largely the same cast of characters. Kelopuro picked up another $204,000 in winnings over the course of just over 200 hands, one of his confrontations unfolding in this pot against Ashton Griffin.
Playing $200/400/70, Griffin opened for $1,410 from the small blind and Kelopuro called from the big blind. Griffin led out for $2,800 on the
flop and Kelopuro flat-called. The turn was the
and Griffin fired again for $6,300. Kelopuro raised to $27,530, but Griffin came back over the top for $48,760. Kelopuro called all in and turned up
for the queen-high straight while Griffin revealed
for top set and a gutshot straight draw. The river was the
and the $80,069 pot was shipped Sami's way.
Dwan Digs $1.2 Million Hole… and Crawls Out
It takes an extraordinary amount of emotional fortitude (and/or a healthy disdain for money) to dig oneself into a $1.2 million hole and then manage to climb out. Love him or loathe him, that's exactly what Tom "durrrr" Dwan manage to do last Sunday night. Dwan started off playing heads-up $500/1,000 PLO with Gus Hansen and managed to drop two huge pots straight away to give Hansen a massive lead. Hansen was up by more than $1.2 million when Dwan got it together and completely turned things around, erasing the entire loss and even finishing $4,000 to the good. Much of that turnaround came courtesy of this monster pot:
Dwan led off the action with a raise to $3,000. Hansen three-bet to $9,000, and Dwan came back over the top for $27,000. Hansen called and checked the
flop. Dwan bet $37,200 and Hansen called. The turn was the
and Hansen fired out $83,000. Dwan smooth-called and they went to the river, the
. Hansen moved all in for the $204,854 he had behind and Dwan called all in, turning up
for a seven-high straight flush to Hansen's
for the king-high flush. Hansen's headlong river bet into the stone nuts earned Dwan the $672,352 pot, enough to buy a lovely two-bedroom bungalow at the base of the Hollywood Hills.
While still playing Hansen heads-up, Dwan decided to take on Phil Ivey mano a mano, and managed to take $498,000 off the now six-time WSOP bracelet winner in the space of ninety minutes. Once again, the pots were sky-high, the largest this $421,000 behemoth won by "durrrr".
Phil Ivey reaised to $3,000, Dwan three-bet to $9,000 and Ivey called. The flop was
and Dwan led out for $11,200. Ivey raised to $41,000, Dwan came back over the top for $141,000, and Ivey moved in for $368,266. Dwan called off his last $60,500 and turned up
for two pair tens and deuces to Ivey's
for fours and deuces. The turn was the
, the river was the
and Dwan raked in the pot.
PixKim Takes on DIN_FRU
Matt Hawrilenko may have quit DIN_FRU last week, but a Finnish player known only as PixKim decided to take a shot at him, playing more than four hours of heads-up $500/1,000 Omaha Hi/Lo over the course of two sessions. PixKim managed to pull in a $51,000 win in just over 800 hands over his opponent, who has been dominating heads-up limit games as of late.
In one of their larger confrontations, PixKim opened for a raise, DIN_FRU three-bet and PixKim called. The flop was
. DIN_FRU bet out, PixKim raised and they capped the betting. The turn came the
and DIN_FRU led again. PixKim raised and DIN_FRU smooth-called. The river was the
and DIN_FRU check-called one more bet from PixKim. PixKim tabled
for an ace-high straight. With no possible low hand, PixKim scooped the $13,000 pot.
Who's Up? Who's Down?
This week's biggest winners: luckexpress10 (+$466,000), Sami Kelopuro (+$340,000), Bomberman (+$160,000)
This week's biggest losers: Patrik Antonius (-$423,000), Observer84 (-$342,000), Tom Dwan (-$283,000)
Check out the great Full Tilt first deposit bonus here at PokerNews.com – your #1 source for everything poker on the internet!