Alex Bolotin Captures 'Ante Up For Africa' Charity Win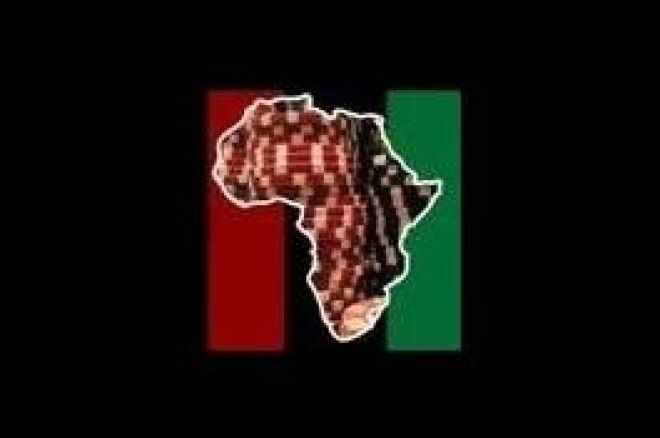 In a day at the 2009 World Series of Poker largely reserved for charity and good works, Alex Bolotin captured the "Ante Up For Africa" poker fundraiser, winning the $177,730 first prize. Bolotin promptly donated half of his winner's prize to charity, as did almost every one of the players who cashed in the event.
One hundred and thirty eight poker players and celebrities attended the event, which was richly filmed by ESPN as part of its 2009 WSOP poker package, to be aired later this summer and fall. Hollywood, sports, and the elite of the poker world were well represented in the $5,000 buy-in event. Don Cheadle and Annie Duke again served as co-hosts for the AUFA tourney, which again raised funds for the humanitarian relief effort benefiting the victims of strife in war-torn Darfur. This year's specific charity fund recipients were ENOUGH and the International Rescue Committee.
Among the film and TV stars present for the event, which included its own red-carpet walk-in preceding the start of play, were Jason Alexander, Brad Garrett, Patrick Bruel, Sarah Silverman, Ben Affleck, Dean Cain, event co-host Cheadle, Cedric the Entertainer, Nelly, Rene Angelil, Matt Damon, Montel Williams, Mario Adinolfi, Jennifer Tilly and others. The athletic world was represented by Charles Barkley, Mike Tyson, Shane Warne, Kenny Smith, D.J. Mbenga, Herschel Walker and others.
The poker world's luminaries were out in force as well. Among the stars present were Joe Hachem, Chris Ferguson, Erik Seidel, PokerNews' own Tony G and Rayan Nathan, Greg Raymer, Jennifer Harman, event co-host Duke, 2008 Ante Up For Africa event winner Johnny Hennigan, Ylon Schwartz, Brandon Cantu, Dennis Phillips, Victor Ramdin, Luca Pagano, Mike Matusow, Jason Mercier, Howard Lederer, John Juanda, Matt Graham, Peter Eastgate, Shaun Deeb, Andy Bloch, Jennifer Harman and many other stars.
Several of the celebrities in attendance were quick to note both the relief effort done through the Ante Up For Africa and their own love for the game of poker, and the rare chance to combine the two. Said Montel Williams, "You have the best poker players in the world here, and also a lot of poker enthusiasts. I'm going to Africa next week to (work in a documentary), so this is an event I really believe in. I think this is a way to show the good side of poker along with the other good side, which is the World Series of Poker."
According to actor Dean Cain, "Last year, I went with a charity to Kenya for 14 or 15 days. I witnessed firsthand some of the stuff going on over there. Whether it was the poverty in Kenya, or the AIDS pandemic, or the genocide occurring in Darfur — it's amazing. We hear about it. But we don't see it. When you see it, it breaks your heart. As a father and as a concerned citizen of the world. I want to try and give back and draw attention to the cause... poker players play cards for huge amounts of money. But they are truly generous people. That was in evidence the last few years when all the winners donated their winnings to the cause."
As former WSOP champion Greg Raymer noted, "The people this money is going to go to in Africa are some of the most troubled people in the world. They are facing the greatest difficulties, more than anyone can even imagine who live in this country. For us to put in some time and effort and money to help these people is a demonstration of the kindheartedness and dedication of people in the poker community."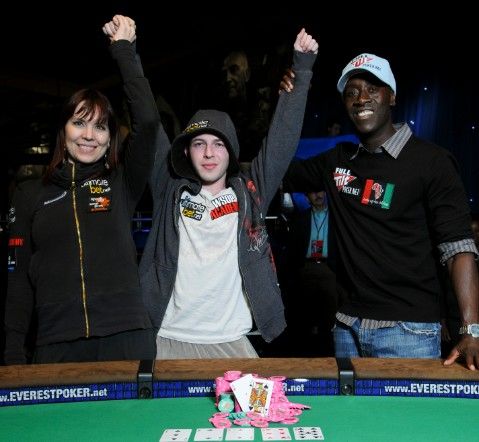 In the poker event itself, Alex Bolotin defeated Adam Richardson heads-up for the title at a final table that also included Rafe Furst, Erik Seidel, Chris Ferguson, Phil Gordon, John Hennigan and Jennifer Harman. The complete list of the 18 players who officially cashed in the event:
1. Aleksandr Bolotin — $176,449
2. Adam Richardson — $109,194
3. Rafe Furst — $72,308
4. Erik Seidel — $51,601
5. Chris Ferguson — $38,550
6. Phil Gordon — $30,760
7. John Hennigan — $25,900
8. Matthew Kay — $22,970
9. Jennifer Harman-Traniello — $21,439
10. Philip Tom — $15,713
11. Clay Brown — $15,713
12. Matt Lessinger – $15,713
13. James Joyner — $12,517
14. Steve Zolotow — $12,517
15. James Sowers — $12,517
16. John George — $10,653
17. Matt Graham — $10,653
18. Richard Siegel — $10,653
PokerNews was on hand to capture some of the red-carpet action, as seen in this video: