Video Feature: Boeree Tops Castello by Decision in 'Rumble Nowhere Near the Rio'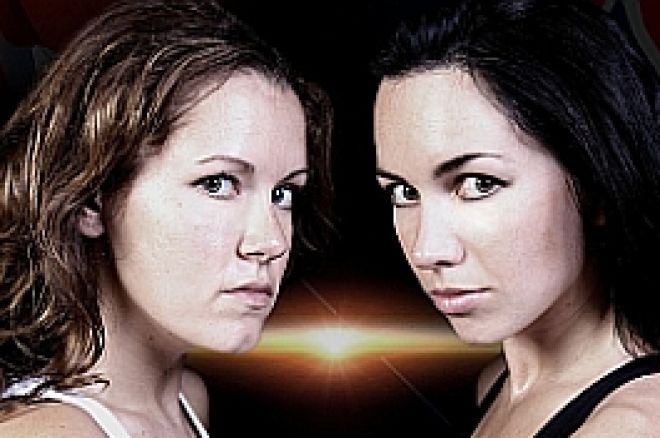 Wednesday's much-anticipated "Rumble Nowhere Near the Rio" charity boxing match between well-known poker women Liv Boeree and Melissa Castello was a hit with fans, with Boeree, the spokesplayer for UltimateBet, defeating Castello, one of PokerNews' own popular poker video hostesses, in a unanimous decision rendered by the three-judge scoring panel.
The charity bout, sponsored by PokerBattle, announced by PokerRoad and generously hosted by Barry's Boxing Center in Las Vegas, raised money for several worthy charities, including the Marie Curie Cancer Trust, which picked up $1,000 via Boeree's victory, and the Hemophilia Foundation of Southern California, which gained $500 for Castello's valiant but unsuccessful effort.
The judge's decision, delivered as an officially sanctioned bout through the Nevada State Athletic Commission, turned out to be a see-saw affair, with Boeree taking the opening 90-second round in the view of most onlookers. Castello won the second round according to several observers, but Boeree reasserted herself in the third round to gain a two-point decision on each of the judge's cards.
PokerNews has prepared this video for interested fans, with a special voiceover by PokerRoad's own Joe Stapleton. So grab a beverage, settle, in and enjoy this 19-minute presentation of "Rumble Nowhere Near the Rio":