PokerStars Announces Americas Cup of Poker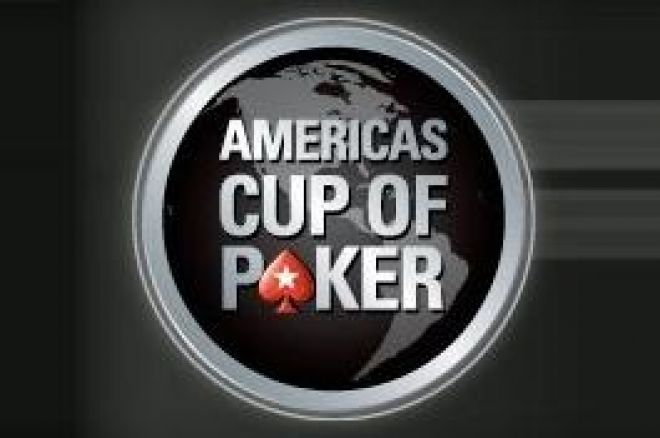 It's a battle for international bragging rights as PokerStars has announced its 2009 Americas Cup of Poker. This inaugural Americas Cup of Poker (ACP) will bring together teams from 16 different nations to battle toward the live final, to be held at the Cerro Catedral Ski Resort in Argentina's Patagonia region. Up for grabs is $250,000 in prize money, with $100,000 to be split among the winning team's players. Daily freerolls and online qualifiers priced as low as $0.20 assure that every PokerStars player has the chance to take part. These qualifiers have just begun at PokerStars.
The 16 teams who will participate in the ACP are split into four groups, consisting of 13 American continents nations and three "wild card" entries, comprised of players from the rest of the world. The four groups are as follows:
Group A: USA, Mexico, Ecuador, Wildcard 1
Group B: Canada, Columbia, Uruguay, Wildcard 2
Group C: Chile, Venezuela, Peru, Costa Rica
Group D: Brazil, Paraguay, Argentina, Wildcard 3
For the next three weeks, each group's teams will compete in a series of head-to-head, round-robin matchups. The top eight teams overall – the two teams with the best records from each group – will move on to the live final in Argentina. Each team in Argentina will be comprised of the top five players from each nation, based on points earned during the qualifiers, and each team in the final will also be joined by a live member of Team PokerStars Pros. Qualifying points are earned by placing in the top 100 during any of the ongoing first round's qualifying events.
More information on the ACP is available at www.pokerstars.com/poker/promotions/americas-cup/.