Lock Poker Adds Big Name Pros to Their Line-up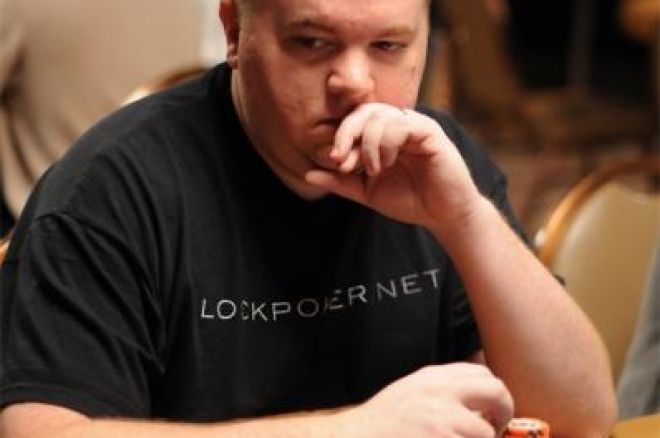 Online poker site Lock Poker recently announced the signing of several professional players to their roster of endorsed pros. Leading the way is online all-star Eric "Rizen" Lynch, who has accepted the company's position as Vice President of Product Development.
Joining Lynch are World Series of Poker bracelet winner Jason Young, Canadian Mike "GoLeafsGoEh" Leah, Matt "Allinat420" Stout, Joe "JOEYTHEB" Brooks, Kyle "Kwob20" Bowker and Lee Childs. These players have earned their share of accolades over recent years so it is no surprise that they finally landed a deal with an online site. Leah is currently ranked sixth in Card Player Magazine's Player of the Year race, while Stout owns a WSOP Circuit ring. Although they have not had stellar land-based results, Bowker has found success online winning two World Championship of Poker (WCOOP) tournaments in one year and 'JOEYTHEB' has won more than his share of online tournaments as well. Childs rounds out the group having finished seventh in the 2007 WSOP Main Event.
According to Lynch, this opportunity will be both exciting and challenging. "One of the most exciting aspects and driving forces behind me joining Lock Poker was getting an opportunity to have an impact on the business direction of the company. Accepting the position of VP of product development will allow me to really create the room for the player. This will give us at Lock Poker some really innovative and unique opportunities that leverage the unique abilities and personalities of these new pros moving forward," Lynch said in a recent press release.
Founded and run by CEO Jennifer Larson, Lock Poker is working feverishly to build a team of pros that will help attract players to the increasingly-popular site. "We are thrilled to welcome this incredible group of players as part of the Lock Poker family. We will be integrating them into all aspects of the business. These pros are the insight we need to really create the best online poker experience worldwide," said Larson.
According to Randy Kasper, who represents all seven players through his agency, Poker Players International (PPI), this deal is a sweet offer that benefits both the players and the site. "We basically worked together to construct a Pro Program from the ground up. The parameters were fleshed out for Eric and even further for this expansion phase. Lock truly wants to create a partnership with its pro players, and was willing to go beyond traditional industry measures to create a phenomenal package for these guys. I think the poker world is going to be blown away by Lock's plans for these players," said Kasper.
Play against the newly minted Lock pros, at LockPoker.com, part of the Cake Network.