Off the Felt with Justin Bonomo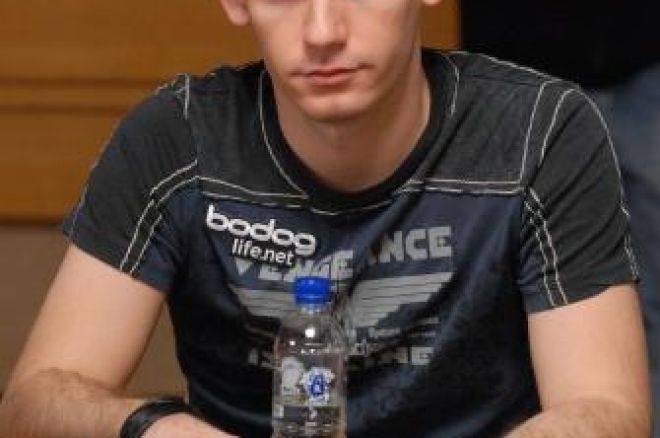 Off the Felt is interviewing your favorite poker players to find out a little about their lives — you got it, off the felt. We sat down with Bodog Team Pro Justin "ZeeJustin" Bonomo recently to discuss his favorite place to vacation, how he got his nickname, and whether he would face off against Patrik Antonius or the Black Lotus.
How did you get started playing poker?
Basically, I had some friends that were doing really well and I just thought if they could do it, I could do it.
If you weren't playing poker, what job would you want to have?
I've always hated the 9 to 5 lifestyle, so I would be doing something for myself, self-employed, owning my own business perhaps.
What is your favorite tournament stop?
I really like the Bahamas. I've been to that tournament six years in a row now and I've made so many friends there.
Where is your favorite place to vacation?
There's so many to choose from, I'm not really sure. Amsterdam is actually one of my favorite cities. The culture and the people there are really awesome. I've had a lot of fun in Italy as well and Tokyo is definitely the one spot I need to go to in the near future.
What is the most exciting thing you did on that vacation?
I'm a pretty boring person. I didn't do anything exciting that trip. We went to nightclubs and coffee shops and that was pretty cool. Nothing really stands out.
How did you get your nickname?
I've had my nickname since like second grade. Basically my dad came home with AOL and I just typed in a bunch of letters before Justin and over the years, so many people got to know me by ZeeJustin that it just stuck.
What is your greatest accomplishment in poker so far?
Rather than a specific accomplishment, I'm really proud of the fact that I've had really consistent results. I've never gone more than six months without a six-figure score in tournaments for example and I think that consistency is the thing I'm most proud of.
If you could live anywhere, where would you live?
I think LA is my favorite city in the world. It's just a bunch of fun loving people that have a good time above all else.
Ownage or Pwnage? 
Pwnage. It's not even close.
Name all the Teenage Mutant Ninja Turtles You Can, and their affiliated colors. 
Donatello is the purple one. Michalangelo is the yellow one. Raphael is the orange one and Leonardo is the blue one.
(That's better than I could do. I only remember Leonardo.) Well, I was a terrapin at UMD so we had to know about our turtles.
Duck duck goose or red rover red rover? 
Definitely duck duck goose.
Algebra or trigonometry? 
Algebra. I sound like the total dork and still use algebra in poker all the time.
More powerful "Necro Deck" or a UB Super User.
I'm gonna go with the "Necro deck." (Why?) It goes off. Only Magic players will understand what I mean by that.
A more entertaining dinner companion "Gray Ogre" or Mike Matusow.
Mike Matusow. Gray Ogres are the definition of boring.
Would you rather be Manascrewd or drawing dead?
Drawing dead for sure, because there is no false hope if you're drawing dead.
More difficult: To Monkey Cage an opponent, or check-raise Bluff the river?
Monkey caging is tougher. Check-raise bluffing the river is more fun. I do it all the time.
Would you rather face off against Patrik Antonius or The Black Lotus?
They're the same thing.
Playing you in a movie Vanilla Ice or Rob Van Winkle?
Oh God. Can a stuffed animal play me instead? It would probably do a better job.
Sign up for a Bodog account and take on Justin at the tables and be sure to follow PokerNews on Twitter, because really, why wouldn't you?