Asia Pacific Poker Tour Cebu, Day 3: Final Table Set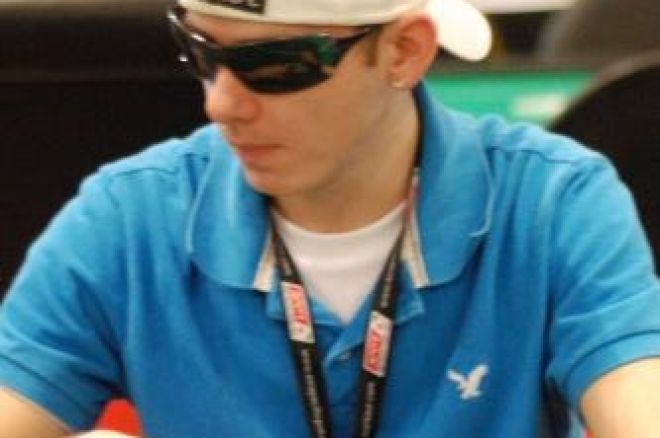 Day 3 at the PokerStars.net Asia Pacific Poker Tour Cebu got underway with 40 players – all of them in the money. Some of the better-known players to take part in Day 3 included Nam Le, Tommy Le, Phillip Willcocks, Bryan Huang's father Jack Ng, Pontus Kers, Terry Fan, Mike Kim and Elton Tsang. By the end of the day, only Willcocks and Fan remained along with seven other men keen to take the title and $148,000 that goes with it.
Day 3 began with the usual rash of eliminations. A staggering 16 players found their way to the exit in the first two hours of play. Among the early eliminations were Mike Kim, the likable American, Johnny Hanes, and the last female competitor, Anna Cu Unjieng. All claimed the minimum cash of $3,000 for their play. Elton Tsang and Tommy Le climbed into the next level of payouts and earned $3,500 each.
The next three hours of play saw just four eliminations, culminating in another rush on the end of day to set the final nine. Nam Le made it all the way to 12th before bowing out with $8,200. He was given a quite a reception from the enthusiastic rail upon his departure.
The final nine is made up of two players each from Korea and New Zealand along with one player from the host Philippines, and one each from the U.S., Taipei, the Netherlands and Russia. Chip leader to begin the final table will be Korean Sim Somyung with 1,442,000. His nearest rival is American David Hilton with 995,000.
The final table seat allocations and chip counts are shown as follows:
Seat 1: Mark Pagsuyuin (497,000)
Seat 2: Sim Somyung (1,442,000)
Seat 3: David Hilton (995,000)
Seat 4: Terry Fan (610,000)
Seat 5: Alexandr Tikholiz (231,000)
Seat 6: Phillip Willcocks (791,000)
Seat 7: Dong-bin Han (862,000)
Seat 8: Nick Pronk (563,000)
Seat 9: Kevin Clark (191,000)
Final-table action will start at 12:15 p.m. (GMT+8) at the luxurious Shangri La Mactan Island Poker Room in Cebu. As always, PokerNews will bring you all of the action as it happens live from the floor.
Follow us on Twitter for up-to-the-minute news, and also become our fan on Facebook.