Inside Gaming: Sportingbet Sees Profits Skyrocket; Kentucky Derby Owners Buy a Wagering Site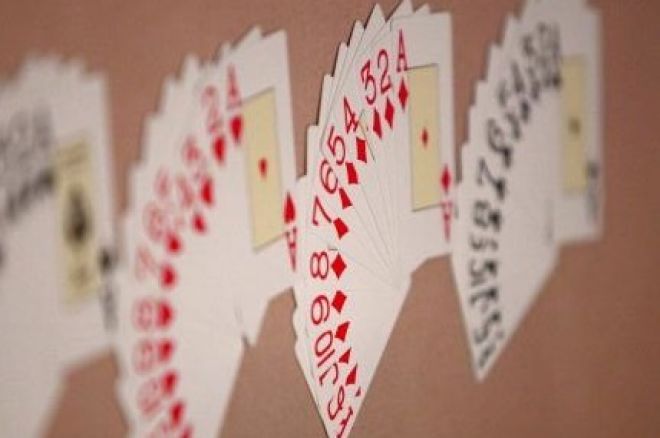 With poker at the center of our universe here at PokerNews, it's often easy to overlook everything else going on in the gaming industry. If you're as interested in all things gaming and casino as we are, you'll enjoy the fruits of our research by reading about what we find.
The U.S. Loses Potential Tax Dollars While Sites Like Sportingbet Pawn the Gambling World
According to the financial news Web site Bloomberg.com, Sportingbet had a monster first quarter with profits that jumped 56 percent thanks in part to its sports betting division.
Despite lower numbers for its poker division, which includes Paradise Poker, Sportingbet's first quarter rocked because its in-game betting brought in droves of punters. This influx of players should surprise no one because sports betting is far more popular than poker on a global scale.
What is interesting to note about Sportingbet's recent success are the innovative ways in which people can bet on games like football (soccer) and tennis while the action is going on. In other words, people can bet nonstop throughout an event instead of simply betting on he outcome.
Some of the interesting ways gamblers can get their fix during soccer matches include wagering on throw-ins, goals scored by specific players, and which team will score the next goal. Tennis matches often feature people betting on the outcome of a game or set.
Considering that Sportingbet's stock value has doubled in value over the last year, one has to wonder why the U.S. government wouldn't want to rake some of the tax dollars from sites like Sportingbet. One thing is for sure, U.S. citizens love to get some action with their favorite sport event.
A Horse is a Horse Unless of Course an Online Wagering Site is Involved
As demonstrated by the recent actions of several Kentucky senate members who are pleading to have the UIGEA deadline pushed back because it would affect horse betting, the people in the horse-wagering industry have a lot of pull and deep pockets. This makes sense considering that several horse racing companies have gotten into bed with wagering sites. The latest of these mergers comes from Churchill Downs' recent purchase of interactive technology company Youbet.com Inc.
According to the Wall Street Journal, Churchill Downs, a company that runs horse races, including the prestigious Kentucky Derby, paid $126.8 million for Youbet.com in a cash-and-stock deal. Based in Burbank, Calif., Youbet.com is an online horse-race handicapping and betting site that allows gamblers to bet on more than 180 tracks worldwide. This deal makes sense, and one has to wonder whether the people at Churchill Downs know something about the pending UIGEA decisions that we in the poker world do not. It is clear that Churchill Downs is hedging its bets, so to speak, and moving as though the UIGEA will be repealed and legalized online gambling will gain a foothold in the U.S. in the near future.
Follow us on Twitter for up-to-the-minute news, and also become our fan on Facebook.