Inside Gaming: Trump Withdraws Atlantic City Bid; Macau Drying Up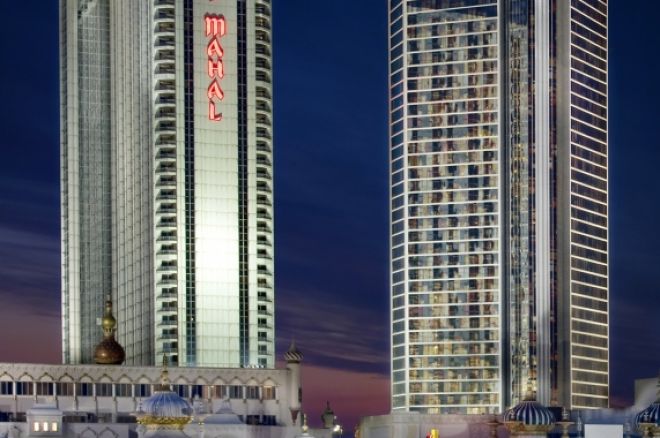 With poker at the center of our universe here at PokerNews, it's often easy to overlook everything else going on in the gaming industry. If you're as interested in all things gaming and casino as we are, you'll enjoy the fruits of our research by reading about what we find.
According to recent reports in The Wall Street Journal, Donald Trump has withdrawn his bid to regain control of several Atlantic City casinos. Apparently, Trump and his daughter Ivanka have reached a deal with several creditors involved with Trump Entertainment Resorts, which filed for bankruptcy protection last February.
The new deal forces Trump to withdraw his and the Beal Bank's (owned by Andy Beal) $116 million bid to regain control of the casinos. Although the new deal still has to be approved by the bankruptcy court, it looks as though Trump will take home as much as a 10 percent stake in the financially reorganized company this January after a confirmation hearing. As part of the deal, three casinos in Atlantic City will continue to use Trump's name (and Ivanka's) and his likeness for promotional purposes. In a big score for Trump, who made his name and fortune in real estate, he will continue to have the right to use his name in gaming operations outside of Atlantic City. Is there a Trump Macau in the cards?
Speaking of Macau, it looks as though the casino industry there is facing serious problems because of an area water shortage. According to Terradaily.com, this blossoming gambling district is in serious jeopardy of running out of water soon because of a drought that has left southern China trying to find ways to get water to those who need it most. Apparently, Macau's emergency reservoir contains less than three weeks of usable water, and the city may start rationing water soon.
Over 2.5 million residents of South China are without drinking water in what has been described as the worst drought in decades. To make matters worse, the drop in water level at reservoirs has allowed sea water to infiltrate and the salinity of what little water is left. If the water situation doesn't turn around soon, the city may be forced to adopt a bottled-water program. According to Gabriel Chan, who was quoted in channelnewsasia.com, the Chinese government might have to step in to prevent a crisis. "Who wants to go to a hotel without a water supply," he asked. Chan is a gaming analyst at Credit Suisse in Hong Kong.
Follow us on Twitter for up-to-the-minute news, and also become our fan on Facebook.