The Nightly Turbo: World Series of Poker Ratings, GR88.com's Newest Face, and More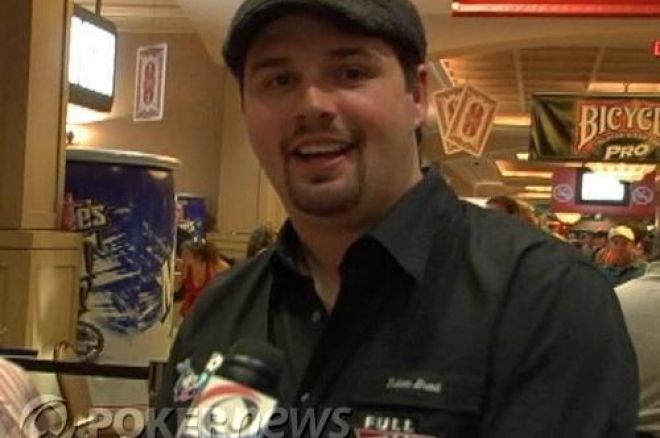 It sure has been a busy week. Thankfully, it's Friday. The Nightly Turbo will send you into the weekend with all the news you need to strike up a conversation with that cute girl or guy sitting next to you in the poker room.
In Case You Missed It
If you signed up for your PokerStars account with PokerNews, then you're eligible for the $2k Cash Freerolls. Find out all the details here.
Seventeen gold jerseys have been handed out over the course of the Full Tilt Online Poker Series XIV and there are still a few more to be handed out. Find out who's running hot and cold and who to watch out for in Full Tilt XIV in Full Swing.
The World Series of Poker is without a commissioner as of today. Jeffrey Pollack has resigned effective immediately. Jeffrey Pollack Out as World Series of Poker Commissioner has the scoop.
Yesterday we brought you part 1 of our interview with WSOP Main Event champ, Joe Cada. So we don't leave you hanging, today we're bringing you part 2. Enjoy.
World Series of Poker Ratings
The 2009 World Series of Poker is over and the ratings are in, and they're down. But not by much. According to a post on Pokerati, more than 2.1 million viewers watched Joe Cada claim the Main Event title and break the record for youngest champ ever.
The telecast earned a 1.8 household coverage rating in an average of 1,806,113 households, a slight decrease from the 1.9 rating earned for the 2008 finale. As for the 15-week coverage of the 2009 Main Event, it averaged a 1.0 rating, which was the same as last year's rating. The average households as well as viewership increased over the total coverage for the series this year with household have a nine percent increase and viewership gained seven percent. The male demographic of 25- to 54-year-olds increased 13 percent from last year. Let the soon-to-be neverending marketing toward pot-bellied balding dudes begin.
Read more at Pokerati.com.
CryptoLogic Q3 Reports
Third-quarter figures for Irish gaming software provider CryptoLogic show a decrease in revenue by 32 percent from last year's $14.05 million to $9.95 million. CryptoLogic reported a net loss of $11.12 million for the first nine months of 2009; the first nine months of 2008 showed a $6.91 million loss.
"Uncertain macroeconomic conditions and sluggish wagering activity contributed to a significant decline in wagering volumes in both casino and poker compared with the previous year. While the third quarter is traditionally the slowest season for Internet gaming, the seasonal uptick in demand normally seen in September was well below historic trends," said a company spokesperson.
On a positive note, they're spending less. Q3 expenses are down 38.2 percent to $13.09 million from $21.17 million in 2008. "Despite a disappointing third quarter, CryptoLogic's business strategy is delivering tangible progress, albeit at a slower pace than anticipated. With a lower cost base, the largest customer roster in CryptoLogic's history and our third consecutive quarter of increased revenue from branded games, we remain focused on executing our plan - and returning to profitability and long term growth," said CryptoLogic President and CEO, Brian Hadfield.
OnlinePoker.net has more.
APPT Cebu
They're down to 40 players at the Asia Pacific Poker Tour Cebu, and if the beautiful beaches, warm sunshine, and fun water sports weren't enough for the players, they are treated to a gourmet buffet dinner every night. Lynn Gilmartin gives us a sneak peek at one of the many luxuries Cebu has to offer.
Be sure to follow us on Twitter for up-to-the-minute news and become a friend on Facebook while you're at it.
Brad Booth Signs with GR88.com
Former DoylesRoom.com and FullTiltPoker.com sponsored pro "Yukon" Brad Booth has signed as the official spokesperson and Head of Poker Development for the new online gaming site GR88.com.
"Yukon Brad's talent, undeniable work ethic, and desire for fairness makes him the perfect partner of GR88.com. Our site offers players around the world premium poker and casino games, programs and tournaments all set within a secure and trust-worthy environment," says Peter Karroll, CEO of International Arts Management, the force behind GR88.com.
Booth is best known for his appearances on Poker After Dark, the National Heads-Up Poker Championship, and High Stakes Poker. He's also a regular in the high-stakes games in Las Vegas as well as the Big Game in Bobby's Room — when he is not rumored to be busto, of course.