Top Ten Poker Stories of the 2009: #6, Annie Duke's Performance on Trump's Celebrity Apprentice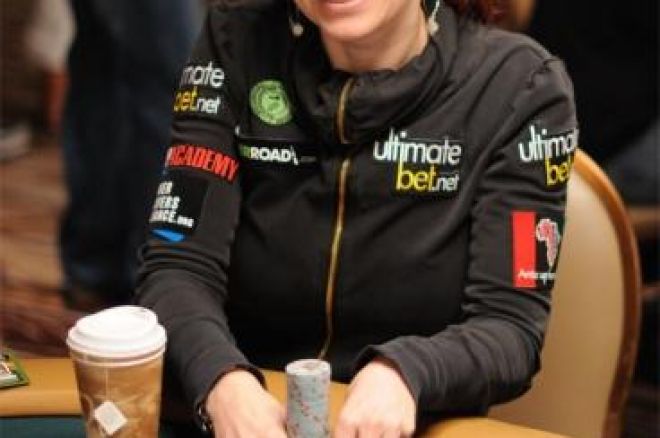 Although several individual poker stories may be in contention for story of the year, one that brought the most attention to the game was Annie Duke's role in Donald Trump's NBC television show "Celebrity Apprentice."
Well-known for her opinions about the game, Duke is considered by many to be one of the top female players in poker and she fit perfectly into a cast of celebrities looking to claw their way to the winner's circle so that the winner's charity would receive a $250,000 donation from the show.
Unfortunately for Duke, the cards were stacked against her even though she outwitted and outplayed her fellow contestants during the show's various fund-raising challenges, including the show's final challenge in which Duke raised three times as much money as her opponent, comedian and television dinosaur Joan Rivers.
Duke's performance landed her a spot heads-up versus Rivers for the show's top prize. Despite being attacked repeatedly by Rivers who spewed slanderous comments, such as "she is a snake" and "Annie would spit on the ground and drown her own mother in it if it gave her a step forward in her life," Duke repeatedly took the high ground and let her performance speak for her.
As the national media focused on the vile insults Rivers repeatedly threw at Duke each episode, including comparing Duke to Hitler and calling all poker players liars and thieves, Duke remained calm.
Although Duke crushed her opponent, Trump nevertheless picked Rivers as his champion. What many who watched the show didn't know is that Trump's wife served on the board of the charity that Rivers was playing for, and that she was negotiating a television deal with the producers of "Celebrity Apprentice" prior to the show's taping. In other words, although Trump may deny it, the fix was in and Duke never stood a chance.
Although Duke didn't win the money, she managed to show the world that poker players don't always fit the stereotypes associated with them, especially those thrown at her by Rivers. Duke repeatedly showed her competitive spirit against Rivers (and her competitors) on national television, which helped promote poker in a positive light despite having plenty of opportunities to sink to Rivers' level.
Follow us on Twitter for up-to-the-minute news, and also become our fan on Facebook.