2009 WSOP Ante Up for Africa Recap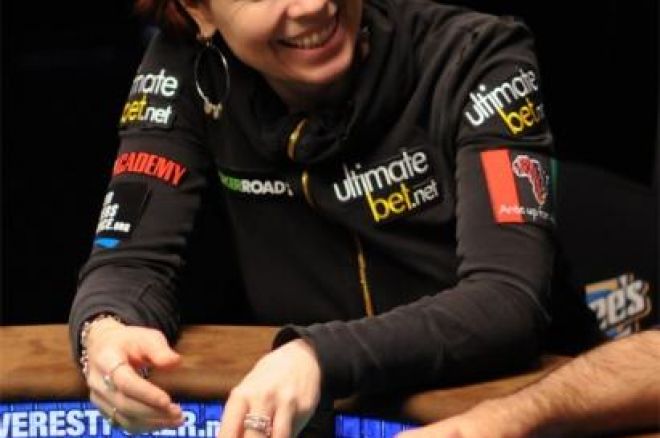 ESPN's third week of 2009 WSOP coverage aired last night with the Ante Up for Africa event. Dozens of celebrities and poker pros showed up for this event. This was the first time that Ante Up for Africa was aired on television.
The event had a $5,000 buy-in and attracted 137 players. The total prize pool generated for the event was $665,820. It was suggested that players donate 50% of their winnings to the charity.
Don Cheadle, Matt Damon, Ben Affleck, Sarah Silverman, Montel Williams, Nelly, Cedric the Entertainer, Herschel Walker, andCharles Barkley were among the notable celebrities at the event. Several poker pros played the event as well, including Annie Duke, Jennifer Harman,Howard Lederer, Mike Matusow, Peter Eastgate, and Dennis Phillips.
Let's face it, there weren't a lot of stellar players, or plays in this event, as the event was created more as a fun way to raise money and awareness for the Darfur region.
Charles Barkley and Herschel Walker were two celebrities that might be able to benefit a little from the PokerNews strategy section. They both made this event entertaining to watch with their interesting plays. In one hand, where he rivered trip queens, Walker doesn't even know what the minimum bet is, but was happy with the face time he got from his hollywooding. Charles Barkley got it all in post flop when he flopped a flush draw with his
. He never got there and was eliminated.
Mike McDermott (or Matt Damon, whatever you like to call him) ended up at the feature table sitting next to Erik Seidel. This is significant, only in that because of the movie Rounders, Erik Seidel's second place finish to Johnny Chan in the 1988 WSOP has been seen millions of times. So maybe Seidel had it out for Damon a little. Damon, like every other celebrity in this event, didn't make it to the final table. Wonder what happened to all those tells he used to pick up on.
The final table was, not surprisingly, packed with poker pros. Jennifer Harman,Matt Kay, John Hennigan, Phil Gordon, Chris Ferguson, Erik Seidel, Rafe Furst, Adam Richardson, and Alex Bolotin all made the final table of the Ante Up for Africa event. Five of the players at the table, Harman, Hennigan, Ferguson, Seidel, and Furst hold a combined 18 WSOP bracelets.
With the super fast structure, the final table saw its players drop rather quickly with Adam Richardson all but out the door at one point when he was all in and went runner runner clubs to stay alive. Richardson ended up going heads up against the eventual winner, Alex Bolotin, who won $176,449 for his first place finish.
There have been numerous opinions about whether or not there should have been more events from the 2009 WSOP aired on television. We're sure the minds over at ESPN had a reason for the lack of other coverage. We're not sure, however, if this will be the trend next year. What we can say is, in regards to this event, people watch what their favorite celebrities are doing, and if their favorite celebrity is playing poker, then they're watching them play poker, bringing a more mainstream audience to the game, and that much we like. No matter what the broadcast schedule is next year, we definitely hope this event will be in the mix.
Be sure to tune into ESPN every Tuesday night for continuing coverage of the WSOP, and don't forget to follow us on Twitter.