ESPN Brings Plenty of Poker Action Tonight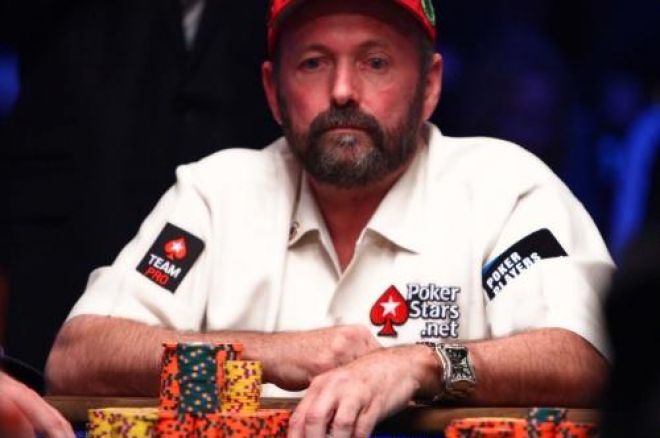 Tuesday nights continue to offer poker players plenty of exciting poker action as ESPN once again fills the airwaves with great content. First, players can tune in to ESPN to watch the the celebrity-filled Ante Up for Africa tournament. Attracting numerous television and film stars, this episode features some of Hollywood's biggest names including Matt Damon, Ben Affleck, Sarah Silverman, Charles Barkley, Brad Garrett, Jason Alexander, Nelly, Cedric the Entertainer, and Hershel Walker. Some of the notable poker pros that participated include Chris Ferguson, Erik Seidel, Howard Lederer, and Jennifer Harman.
The coverage begins tonight at 8:00pm EST, and the serially divorced Norman Chad will join Lon McEachern to provide the always colorful commentary.
If that's not enough poker action for you, make sure to check out the latest edition of Inside Deal, here at ESPN.com as ESPN poker editor Andrew Feldman, ESPN the Magazine contributor Laura Lane, and ESPN.com columnist Bernard Lee bring poker fans the latest happenings in the industry.
This episode's special guest is Dennis Phillips, and the group spends a good deal of time discussing the concept of "stamina," which Phillips has in spades considering his deep runs in the 2008 and 2009 World Series of Poker Main Event. In addition, ESPN's crew will look at the players that have made a deep run in this year's Main Event and examine how they handled the pressure of playing for at least a week straight.
In addition to Inside Deal's special guest, the show features an interview with WSOP commissioner Jeffrey Pollack, who will be discussing topics including Jeff Shulman's negative statements towards the WSOP. Pollack will also answer several rapid fire questions that are sure to satisfy WSOP loyalists.
According to Feldman, the fans' response to the show has been very positive. "The response to the show has been great. We have taken into consideration the emails we received, whether they were positive of negative, and definitely want to hear what people have to say. We think the first show was great, but we're going to keep trying to get better," said Feldman.
Make sure to tune in to ESPN tonight, and don't forget to follow us on Twitter here.