The Nightly Turbo: Vanessa Rousso Wins Ladies Event, UBOC Early Registration and More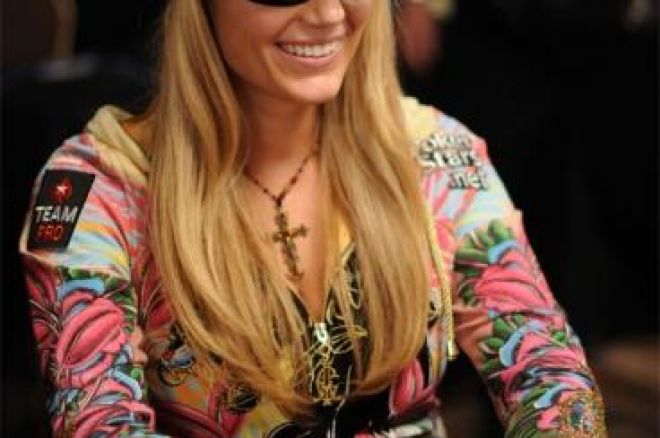 Tonight's installment of the Nightly Turbo brings you information on Poker2NIte airing in Canada, UBOC early registration, the winners of 2009's Online Poker Player of the Year awards, and more.
In Case You Missed It
Inside Gaming got a little gross today discussing Mel Gibson's prepoker rituals. Check it out here.
Nicole Gordon took a closer look into the PokerStars North American Poker Tour and how it's primed for success. Why not read it in full right here?
PokerStars Caribbean Adventure Crowns its Youngest Main Event Champion
Harrison "gibler321" Gimbel climbed to the summit of a 1,529-player mountain this week, conquering the Main Event at the 2010 PCA. The 19-year-old Floridian took home a treasure chest filled with $2.2 million and the inaugural PokerStars.net NAPT trophy.
If you're not following us on Twitter, you should be and while you're at it, become a fan on Facebook. There's really no reason not to.
Vanessa Rousso Loves The Ladies
Although the PokerStars Caribbean Main Event is still the talk of the town, PCA also held a ladies event in the Bahamas — and it was won by none other than Team PokerStars Pro Vanessa Rousso.
According to her Twitter feed she came into the final table as the chip leader and never relinquished it, taking down the win for about $25,000. Rousso won't have much time to rest, though, as she will lead Team USA into battle against the rest of the poker world in the sixth installment of the World Cup of Poker.
You can stay up to speed with the World Cup of Poker at PokerStarsBlog.com and if reading about poker is not enough, and you feel like playing sign up for a PokerStars account today.
Poker2Nite in Canada
Hey all you Poker2Nite fans in Canada, now you won't have to catch the show online if you would rather watch it on your 50-inch flat screen in your living room. Why you ask? Because the show will be airing onThe Score Television Network every Sunday night from now through February 14. The show will air at 15:00 EST and 17:30 EST.
Remember when we told you that Poker2Nite would be airing on the Poker Channel Europe too? Don't worry, it still is, just in a different time slot. You can catch Poker2Nite Wednesdays at 20:00 CET and repeats on Saturdays at 20:00 CET.
And if you still like watching on your computer, there's always that option at Poker2Nite.com.
Steve "gboro780" Gross and Jeremy "daisyxoxo" Fitzpatrick Win Online Player of the Year
Although not as talked about as the live tournament player of the year, winning Online Player of the Year should be considered if not equally impressive, almost more impressive with the sheer number of tournaments one has to play.
Over at Bluff it was Jeremy "daisyxoxo" Fitzpatrick, a student of last year's Online Player of the Year David "The Maven" Chicotsky, who took down the title beating the second-place finisher, "anfo500" by about 50,000 points. Fitzpatrick had a great year with over 500 final tables and over $1 million in earnings. We can only imagine Chicotsky working with his student, but we wouldn't be surprised if it all went down Karate Kid style with lots of "wax on, wax offs" and a few "paint the fences.
CardPlayer's winner was well-known grinder Steve "gboro780" Gross who put together a $1.3 million year online beating the likes of Dave Sands, Chris Moorman and Shaun Deeb on his way to the title. Gross finished the year with 10,188 points, which was 600 more than the second-place finisher.
Start your own quest for Online Player of the Year by signing up for an online poker account with us today.
UBOC Early Registration Closing Friday
Everybody hates the "vig," or the fee that a casino or online poker site takes out of the prize pool for tournaments. Well, UB is waiving 50 percent of its tournament fees if you register by January 15.
On top of that sweet deal, for the next five days, UB is offering up five different packages to choose from at the UB Store where you can buy into the events using your Ultimate Points.
There are 18 events total in this installment of the Ultimate Bet Online Championship with tournaments ranging from $109 to $2,650.
To check out the full schedule head over to UB.com and to sign up for a UB account click here for great bonuses.