Inside Gaming: Mel Gibson Wears Poker Goo; Former BetOnSports Exec Carruthers Sentenced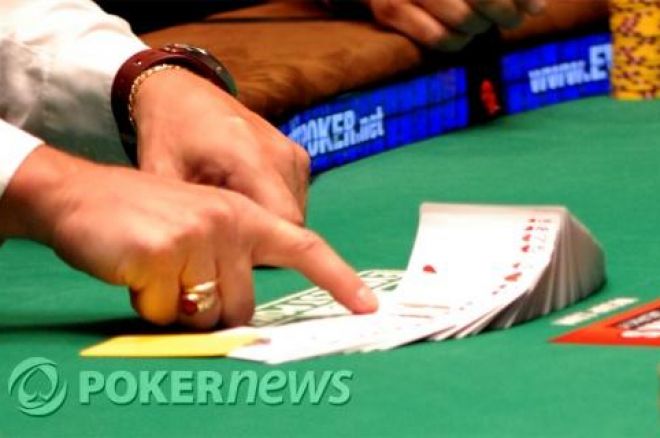 With poker at the center of our universe here at PokerNews, it's often easy to overlook everything else going on in the gaming industry. Today we're bringing you some sticky information regarding Mel Gibson, and news on BetOnSports chief executive David Carruthers.
Mel's Magic Poker Goo
According to a recent Men's Journal article, one of Hollywood's top stars likes to cover himself in goo before sitting down at the poker tables. Apparently Lethal Weapon series star Mel Gibson uses a smelly ointment made from cow's brains to help prepare him for the action on the felt. Up In the Air author Walter Kim was privileged to watch the process during a card showdown set up as part of the article.
In the article, Kim claims the actor told him that the substance was called "Selegine" and that it helped clean "the neurotransmitters." According to Gibson's publicist, Alan Nierob, Gibson's magic goo doesn't work and that Gibson's heavy poker losses have helped put his [Neirob] kids through college. One has to ask wonder why Gibson doesn't focus more on basic strategy instead of magic goo. Only in Hollywood.
No Love for Carruthers
According to a recent report in the New York Times, former BetOnSports chief executive David Carruthers pleaded guilty to one count of racketeering conspiracy last week. Carruthers was originally indicted in 2006 along with 10 others accused of violating federal laws banning wagers by wire. At his hearing on Friday, Carruthers found out his fate: 33 months in prison for helping the company generate $1.25 billion in 2004.
According to Carruthers, he now recognizes the error of his ways and he is remorseful of his actions. "I understand now that the business was operating outside the laws of the United States," he said in a statement to Judge Carol E. Jackson of United States District Court. Carruthers hopes his time will go by quickly, especially since he committed a nonviolent crime and we need all the jail cells so we can lock up those who really need to be put away.
Follow us on Twitter for up-to-the-minute news, and also become our fan on Facebook.