FTOPS XV in Full Swing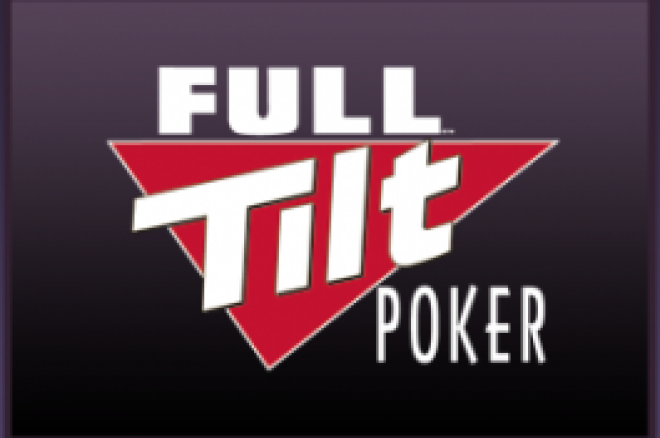 The Full Tilt Online Poker Series returned last week with its 15th installment. Twelve tournaments are in the books and over $7.5 million in prize-pool money has been awarded thus far. The biggest individual pieces to date have gone to Lance "kingpin023" Harris for his win in event #12, worth $331,315, and Chad "jse81" Batista for a win in event #10, worth $225,000.
Other notables who have secured first-place finishes include Ronald "ScarJo" Lee, Chris "cdbr3799" Dombrowski and Josh "AAeveryhand" Hillock. All the events and winners are listed below, along with who's hot, who's not, and whom to keep an eye on.
FTOPS XV
Event #1: SolidGoldman24k - $151,685.37
Event #2: HUMILDAD - $51,011.95
Event #3: Ronald "ScarJo" Lee - $76,545
Event #4: ddanchev - $140,664.75
Event #5: Bbuddy4brkfst - $28,963.80
Event #6: zimp721 - $65,173.34
Event #7: Chris "cdbr3799" Dombrowski - $131,649.73
Event #8: Dr Fill Good - $136,250.11
Event #9: Josh "AAeveryhand" Hillock - $77,336
Event #10: Chad "jse81" Batista - $225,000
Event #11: YaAkylko - $40,500
Event #12: Lance "kingpin023" Harris - $331,315
Fast Starts
Batista has only played six events out of the 12 so far, but has cashed in three of them. In Event #1, Batista finished in 166th place out of more than 5,600 players for $734. In Event #10, things were a lot bigger than that. Batista outlasted a field of nearly 4,700 players to take home the gold jersey to the tune of $225,000 in the largest guarantee of the series up to that point. He added a 130th-place finish in Event #12 for $1,926.25.
Evan "NEONPILS99" Parkes has had a nice series so far, as well, finishing in the money in five out of nine tournaments that he's bought into. Those cashes amount to nearly $4,200 and his deepest run was a 37th-place finish out of a field of 2,099 players for $1,485 in Event #7.
UnoffensiveNick is another player running really hot right now. He's played 11 events, locking up two final tables after cashing in three of the events. In Event #2, he placed third for $35,377 and in event #9, he placed fifth for $14,336. Right now, he sits on top of the FTOPS XV leaderboard.
FTOPS XV Leaderboard
1. UnoffensiveNick - 286
2. SolidGoldman24k - 280
T-3. ddanchev - 259
T-3. Chris "cbdr3799" Dombrowski - 259
T-5. Chad "jse81" Batista - 200
T-5. zimp721 - 200
T-5. Lance "kingpin023" Harris - 200
T-5. Bbuddy4brkfst - 200
T-5. Ronald "ScarJo" Lee - 200
T-5. Dr Fill Good 200
T-5. Josh "AAeveryhand" Hillock - 200
T-5. HUMILDAD - 200
T-5. YaAkylko - 200
Slow Starts
It has been a rough start for some of online poker's best as Dave "Doc Sands" Sands and Casey "bigdogpckt5s" Jarzabek have yet to make an impact. Sands has only one cash in eight tournaments while Jarzabek has just two, having played in all 12 events up to this point. Both can be included in the best of the best for the online tournament players, and they will be looking to turn things around this week.
Who and What to Watch For
As FTOPS XV reaches its midway point, and the two-day $2,500 + $120 six-max and Main Event draw closer, we're looking at Alex "AJKHoosier1" Kamberis to break out of his FTOPS slump with a huge score. He has only one final table throughout FTOPS history, but don't expect him to be dormant much longer.
Also don't be surprised to see Tom "tommyboy83" Koral at a final table or two. Although he may not be a household name, he has been on a tear lately with deep runs in recent Full Tilt Sunday majors and an eighth-place finish for over $200,000 last month at the PokerStars Caribbean Adventure. We think Koral is primed for another top showing before FTOPS XV reaches its end.
There are plenty of FTOPS events left. Sign up for a Full Tilt Poker account now for great sign-up bonuses.