PokerNews' Tony G Named #9 on BLUFF's 2010 Power 20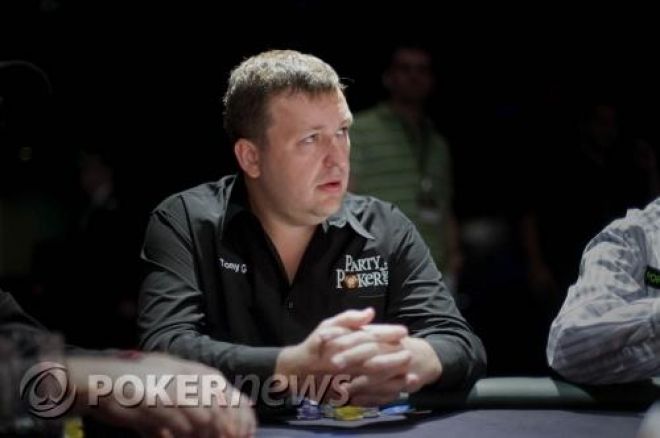 Every year the poker community eagerly awaits the release of the Bluff Magazine Power 20, a list of the poker industry's most influential individuals. Tony G, PokerNews' owner, cracked the top ten, coming in at number nine.
"The entertaining, boisterous poker pro that fans either love or hate also happens to be the man responsible for PokerNews.com," according to Bluff. "Live update teams covering every major poker tournament on five continents and the availability of PokerNews in 30 languages, puts PokerNews in front of a worldwide audience. Those eyeballs turn into dollars with the advertising and affiliate deals that Guoga negotiates."
The Power 20, which has been a yearly feature for the Atlanta- based magazine went through a little makeover this year. In the past, the list included both individuals and companies, while this year it intended to only highlight the industries top individuals. This proved impossible and Bluff said "given the murky legality involved in owning an online poker site, the top two names on the "2010 Power 20" both asked to have their names removed from this list and Bluff accommodated that request."
Topping this list this year were PokerStars coming in at number one, Full Tilt at number two, and Mitch Garber, the CEO of Harah's Interactive, who is rumored to be the main man at the World Series of Poker now since Jeffrey Pollack resigned. As for players on the list, Doyle Brunson, Phil Ivey, Daniel Negreanu and Mike Sexton were all on.
Some surprises were the addition of 2009 WSOP Main Event champion Joe Cada at ten, and CardPlayer CEO Barry Shulman at 19, because of the two magazines' bitter rivalry. Also the omission of Phil Hellmuth, the World Poker Tour's Steve Lipscomb, and a few of the driving forces behind the PokerStars land based tours like John Duthie and Jeffrey Haas have raised some eyebrows.
The complete list is as follows, and can be found in the February issue of Bluff, which is available on newsstands now.
1. PokerStars
2. Full Tilt Poker
3. Mitch Garber
4. Howard Lederer
5. Ty Stewart
6. Doyle Brunson
7. Barney Frank
8. Daniel Negreanu
9. Tony G
10. Joe Cada
11. Phil Ivey
12. John Pappas
13. Mike Sexton
14. Mori Eskandani
15. Brian Balsbaugh
16. Lance Bradley
17. Joe Sebok
18. Barry Shulman
19. Matt Savage
20. Per Hagen
What are your thoughts on Bluff's Power 20? Let us know below, and be sure to follow us on Twitter and Facebook.