The Weekly Turbo: Dutch Government vs Poker Players, MasterCard Blocks Poker, and Is Isildur1 Back?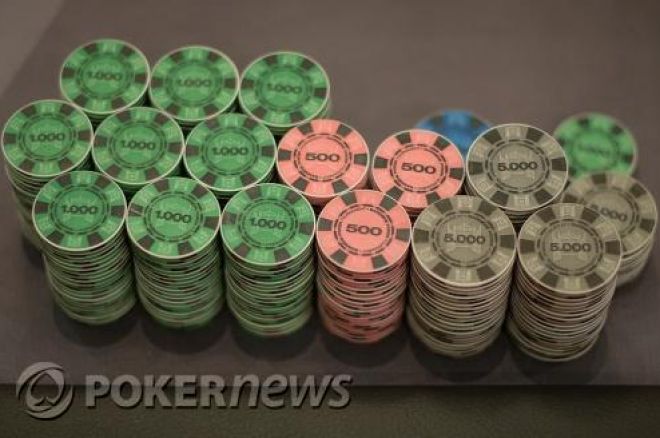 Did you miss any news this week? Well, you probably missed the news on the Dutch government and what they're doing to poker players, MasterCard blocking poker, and Isildur1 coming back on the scene - or not.
Brunson Says No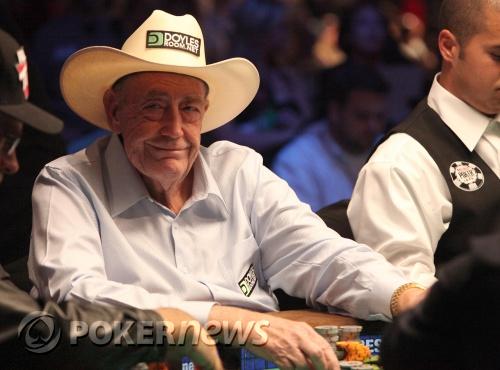 Doyle Brunson took to his blog recently to discuss the Super Bowl, his upcoming tournament schedule, and the impact of travel.
OK, football first. Brunson bet $50k on the Saints at +4 1/2. Last year, he made $100k for picking the Colts over the Patriots; this year, he stands to win $150k if the Saints cover on Sunday.
Brunson was also on tap to play in the PartyPoker Premier League that is being filmed in Las Vegas next week but has bowed out. He's having dental surgery a few days before and doesn't think he'll be recovered. He is also taking a leave of absence from the LAPC events in Los Angeles and a PokerStars TV tournament he was invited to.
"... there is no use playing unless you are at your best. The competition has gotten so good you need to feel good physically as well as mentally to have a chance to win. My gut feeling is just chill out until the WSOP and try to have a big series. Could it be my age is finally catching up to me?"
Check out his entire blog here.
Following us on Twitter is a really good idea. Another good idea? Facebook.
The Wrong Piece of Cake
Recently, a player on Cake Poker was awarded a pot he didn't win. The player posted the hand on TwoPlusTwo, which was followed promptly by a post from Cake Poker Cardroom Manager Lee Jones stating that they were going to look into the problem.
Jones went on to make another post a few hours later saying that the Cake servers would be paused for about 30 minutes while they initiated changes that would enable them to watch out for a similar occurrence.
Today, Jones made an extensive post in the thread giving everyone an update as to why it happened and what to do if you think it has happened to you. It's a long post, check it out for yourself.
We'll give you a hint though, it's on page 13 of the thread.
High Stakes Love Fest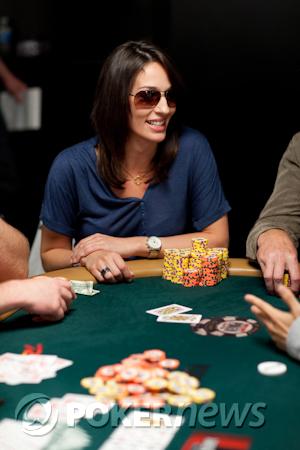 It's been months and months of waiting, but, poker fans, get ready because High Stakes Poker Season Six is finally about to launch. GSN, after giving poker fans fits for keeping them in the dark for what seemed like forever about the future of the show, is set to premiere its sixth season of the popular cash game on Sunday, Feb. 14.
The season will feature Kara Scott as Gabe Kaplan's new co-host, as well as the likes of David Benyamine, Doyle Brunson, Phil Ivey, Andreas Hoivoid, Daniel Negreanu and others battling it out on the felt. The minimum buy-in is $200,000, meaning pots will certainly be swelling when the show hits the airwaves on Sunday nights at 8 p.m.
Starting at noon on Sunday, Feb. 14, GSN will air the "I Love Poker", which will feature eight of the best episodes from seasons one through five. So listen ladies, we know it's suppose to be a nice romantic day and all, but let's face it you may have to DVR Valentine's day this year.
Looking to play some high-stakes poker yourself? Sign up for an account today and hit the tables.
Getting Your Money Safely Online... Priceless
Busto and looking to redeposit? Well, if you're living in the U.S. and using a MasterCard, it might be more difficult than you think.
MasterCard has figured out the method of uncoding gambling transactions and put a stop to customers depositing money online. MasterCard is no longer an option for a number of online gambling sites. This is the second time MasterCard has figured out the uncoding process. The first time, it took online gaming sites only two months to pull the wool back over the credit card giant's eyes.
Read more at CompatiblePoker.com.
Isildur1 = Omlphalotus
It's been over a month now since PokerNews scored our interview with the infamous "Isildur1," and since then he has essentially fallen off the face of the earth.
There were a few small-stakes sightings on Full Tilt Poker, and then just this weekend a spotting at a $25/$50 game on Full Tilt as well, but now there has been talk he has been hitting up the tables over on Betfair using the name "Omlphalotus."
There is no direct proof, but the play style is similar, and the sessions have been long on a number of tables, something our friend Isildur1 was very familiar with.
Read more over at HighStakesNews.com
Harman's Big Heart
Poker pro Jennifer Harman is accustomed to taking money on the felt but now she is giving back, too. Harman is donating one percent of her future poker earnings to the NephCure Foundation, which does research for Nephrotic Syndrome and Focal Segmental Glomerulosclerosis, two debilitating kidney diseases.
Harman has lent her support to the Poker Players International organization All-in for a Cure, which works with NephCure. This charity hits close to home for Harman who has suffered from a kidney disease and has had two kidney transplants. "Kidney disease is extremely difficult. It is invisible, and it affects kids and adults alike. NephCure is trying to find an answer, and I'm here to help by joining All-in for a Cure," Harman said.
Find out more at OnlinePoker.net.
Carlos Morten-Signed and WSOP On the Move?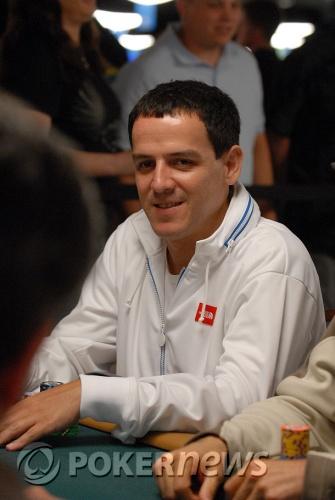 We've got some gossip. Apparently, Juan Carlos Mortensen has re-signed with Full Tilt Poker. Mortensen, who has been patchless for a few years, will now be back sporting the Full Tilt gear the next time we see him on the felt.
As for the WSOP, according to The Cake Blog, a rumor has circulated that the World Series of Poker might be changing venues in 2011. The new venue? Planet Hollywood. Harrah's has been looking into buying Planet Hollywood, like we told you last week.
Guess we'll all just have to wait and see. While you're waiting, you should probably sign up for a Cake account.
Dutch Government vs Poker Players
The Dutch government is trying to lay down the law to poker players. According to a thread on TwoPlusTwo, Steven van Zadelhoff's computers and personal belongings have been impounded.
The tax office is asking for a few hundred thousand euro in uncollected tax from poker earnings and is demanding access to Van Zadelhoff's online poker accounts.
Van Zadelfhoff and his lawyer are disputing the amount and believe that impounding his personal belongings was unnecessary. "We were and still are in negotiation with the tax office. My client has never suggested not wanting to pay his debts. He is leaving for Malta because he needs to relax in a peaceful environment without worrying about taxes," said Peter Plasman, Van Zadelhoff's attorney.
TwoPlusTwoer, RNauta was has already translated the Dutch version of the story and you can read it here.