The Nightly Turbo: LAPC Main Event Starts Today, MiniFTOPS Schedule, and More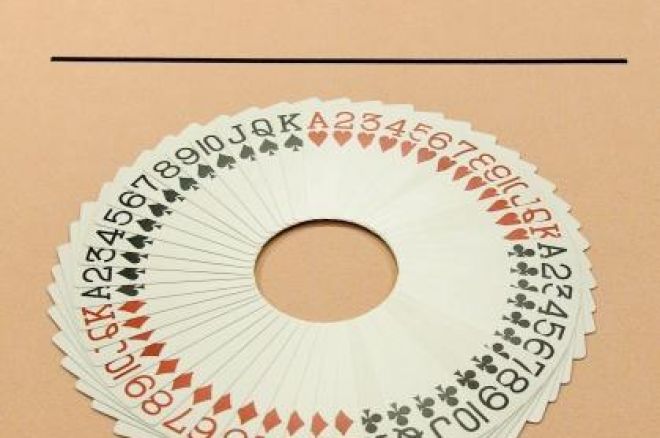 Yet another tournament got underway today, so we'll be bringing you some news on that and its Fantasy Draft, the MiniFTOPS is just around the corner, so expect a little something on that, and some other news. It is the Nightly Turbo after all.
Lynn Gilmartin called the clock on Andre Akkari. It lasted longer than 60 seconds and he may have gotten himself in trouble with the wifey. Check it out here.
The PokerStars Latin American Poker Tour is in its third day. Find out who started the day as chip leader, and who made it to day 3 in this Day 2 recap.
The first ever U.S. stop on the PokerStars.net North American Poker Tour is in the books. The high-roller event ended yesterday and a winner was crowned. Want to know who it was? Read this.
Wondering what's going on in the gaming industry outside the poker world? We've got it all for you right here in Inside Gaming.
Calling the Clock
Lynn Gilmartin is in Uruguay at the PokerStars.net Latin American Poker Tour where she decided to call the clock on Gaulter Salles.
If you're not following us on Twitter, you should be and while you're at it, become a fan on Facebook. There's really no reason not to.
Poker on ESPN
The final table of the World Series of Poker Europe is set to air on ESPN2 on Sunday at 9 p.m. On top of that, there's a new episode of The Poker Edge up on ESPN. Andrew Feldman was in Las Vegas for the PokerStars North American Poker Tour and he sat down with the winner of the Main Event, Tom Marchese. Feldman and the rest of the Inside Deal crew also filmed an episode while down at the Venetian. Daniel Negreanu and Marchese will be featured and the show should go up on the ESPN site in the next few days. Until then, enjoy the preview of the WSOP-E Final Table.
ESPN.com has more.
MiniFTOPS
The MiniFTOPS is just around the corner, so we're just giving you a quick little reminder. There are 27 events scheduled from March 10 through March 21 . Event #1 kicks off on March 10 at 21:00 EST. There is more than $6 million in guaranteed prize money for this series.
If you didn't grab a gold jersey in the FTOPS XV, try and get your hands on a silver one in the MiniFTOPS XV. You'll need a Full Tilt account to do that though and you can sign up for one here.
LA Poker Classic
The Main Event of theLA Poker Classic began today. At the time of this writing, over 700 players had registered. Jennifer Tilly,Joe Sebok,Jason Mercier, Fabrice Soulier, Erica Schoenberg, Jonathan Little, and Kevin Saul are among those seated in the Commerce ballroom. Each one is vying for the over $1 million first-place prize and World Poker Tour title.
Last night, a handful of players took part in a $5k Fantasy Draft. Check it out below.
Follow the updates at LAPCNews.com.
Poker at the Oscars?
We know Hollywood actors love to play poker. Seriously, there is a celebrity charity poker tournament every week it seems. Well, you know it's getting even bigger when the the Oscars are going to play host to a charity poker tournament.
Victory Poker is hosting a celebrity poker tournament on March 6 at 7 p.m., with a $10,000 donation to benefit Haiti Relief Efforts in the winner's name.
Details are scares, so keep it locked to PokerNews for updates.