Inside Gaming: Financial Woes Continue for the Casino Industry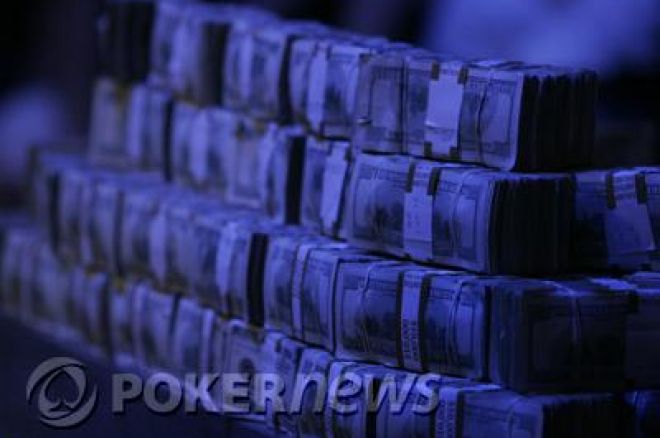 While you've been working at the poker tables, other people have been busy at the boardroom table. Good thing PokerNews is skilled at multitabling. Every Friday, we'll get you up to speed on what's new in the gaming business. This week hasn't been an uplifting one for the casino industry. Budget woes continue to plague U.S. gaming companies, and Nevada's economic downturn has the state legislature scrambling to make ends meet. Here's the latest.
Station Casinos Agree to Reorganization Plan
Station Casinos Inc., a privately held company that owns 18 casinos in the Las Vegas area, including the Red Rock Casino Resort, filed for Chapter 11 bankruptcy in July. The company came to an agreement with its creditors on Thursday to reduce its debt. As part of the deal, lenders holding $2.475 billion in secured debt will exchange some for partial ownership of the company. At this time, no senior management positions are slated to change hands as part of the reorganization.
Owners Frank and Lorenzo Fertitta are expected to invest significant private equity to support the refinancing. "We are extremely pleased to have reached an agreement in principle with certain of our key mortgage lenders for the comprehensive reorganization of our company," Frank Fertitta III said. "This restructuring will create a much stronger company going forward that will benefit our team members, guests and the Las Vegas community as a whole."
Station Casinos' unsecured creditors, who are owed $2.3 billion, are still seeking the right to sue the company. Bankruptcy court judges have not yet ruled on their case. Get the details here.
Nevada Gaming Industry Sweats Special State Legislative Session
This week the Nevada State Legislature has been meeting to address the state's $900 million budget deficit. On Thursday, representatives of the casino industry simply refused to pay additional taxes or fees to help close the revenue gap. Their stance may put an end to Democratic plans to avoid cutting social services and education budgets.
Assembly Speaker Barbara Buckley had proposed that casinos in the state put up the money to cover the operations of the Gaming Control Board. The Nevada Resort Association issued a statement saying it was unable to "reach a consensus among its statewide membership" to support that proposal. Billy Vassiladis, a lobbyist for the group, said, "We gave blood before and have given blood time after time."
But the discussion isn't over. "We are not done," Senate Majority Leader Steven Horsford said. "Gaming must participate." For more on the special legislative session, click here.
Some analysts are concerned that gaming companies will suffer even without increased taxes and fees because budget cuts to schools and other state programs will result in lower wages for many state employees and thousands of additional layoffs. In turn, that will affect the gaming revenues of casinos that depend on local patrons. Read about Deutsche Bank gaming analyst Andrew Zarnett's perspective here.
Harrah's Reports Drop in 4th Quarter Revenue
Harrah's Entertainment Inc. reported its fourth-quarter revenue on Thursday, and the gaming giant didn't have great news to share. The company turned a small profit but revenue fell by eight percent. "The impact of the economy on consumers' willingness to spend continued to affect our results throughout 2009," said Harrah's Chairman and Chief Executive Officer Gary Loveman.
Despite the company's financial woes, Harrah's recently acquired the Planet Hollywood Hotel and Casino. Harrah's assumed control of the property's hotel facilities in January and its gaming operations last week. "The financing activities that boosted our liquidity during 2009 have allowed us to complete this transaction and consider others that we believe offer significant long-term growth potential," Loveman said. Check out the details here.
As always, follow us on Twitter for up-to-the-minute news.