The Weekly Turbo: PokerStars NAPT High Roller Shootout, Wasicka Wins in Tunica, and More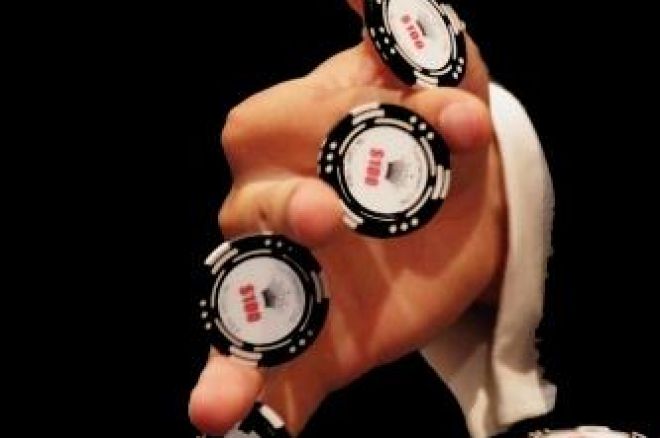 We're bringing you all the top stories from the week including the scoop on the PokerStars NAPT High Roller Bounty Shootout, Paul Wasicka's latest win, and more.
Dismissed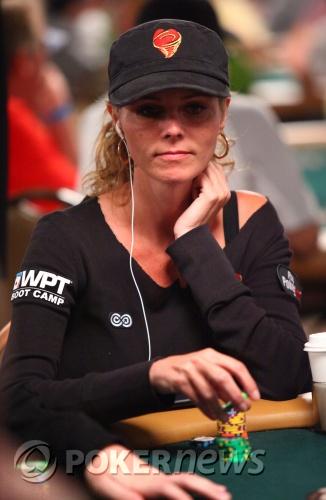 A few years ago, Clonie Gowen filed a lawsuit claiming she was owed a share of company profits from an alleged verbal agreement with Full Tilt Poker. She named not only Full Tilt Poker, but Howard Lederer and Raymond Bitar in the suit.
According to court documents that have surfaced, the suit has been dismissed. The motion to dismiss was filed by the defendants and granted by Judge Robert C. Jones against Gowen on Feb. 10.
Read about it at RecentPoker.com.
Make sure you're following us on Twitter. It's the best way to get up-to-the-minute news.
Skydive With Seebs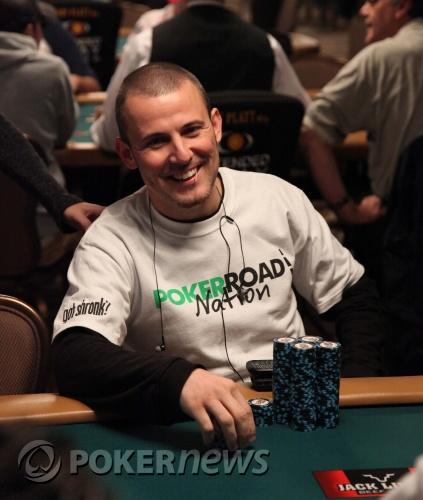 Joe Sebok wants to jump out of a plane and he wants you to come with him ― if you can win his Leap of Faith freeroll on UB of course. Not a typo, UB and Joe Sebok are making it possible for one lucky (unlucky?) player to experience the Nevada desert in a whole new way.
The tournament is set to take place on Feb. 17. at 9 p.m. EST and the password will be tweeted shortly before the event beings. There is a prize pool of $2,000 in cash and various other prizes for those of you that don't get top honors.
Find out more at SkydiveWithSebok.com.
WPT Making History
The World Poker Tour will become one of the longest-running shows in American television history when filming of the eighth season ends in April at the WPT World Championship in Las Vegas.
That episode will mark the 178th for the series when it airs, putting it ahead of shows like L.A. Law, the Flinstones cartoon, Sabrina the Teenage Witch and Magnum PI. It will be right behind the heavy hitters of Seinfeld, Golden Girls and I Love Lucy, each with 179, 180 and 179 episodes respectively.
"WPT's production team is no stranger to making history — their show propelled the game into the thriving global industry it is today," said Executive Vice President of Programming and Production Fox Sports George Greenberg. "The WPT production team broke new ground in translating the game of poker to audiences worldwide through innovative formats and high-quality production."
Play in a WPT event and be a part of history. You can find the schedule at WorldPokerTour.com.
Wasicka Wins in Tunica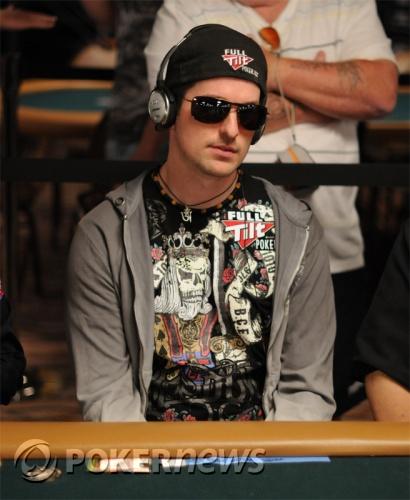 He went in to the final table of the World Series of Poker Circuit in Tunica, Miss., as the chip leader and when all was said and done, Paul Wasicka came out on top.
We told you all about the final table lineup yesterday and how it included some pretty big names like Matt "AllInAt420" Stout, Carter Phillips, and Dwyte Pilgrim, so we won't go into all that again.
Wasicka's win got him $139,422 and his buy-in for the 2010 World Series of Poker Main Event. He gives mindset coach Sam Chauhan credit for his game saying, "I want to give Sam credit, he's done wonders for my game both on and off the felt." Chauhan also coaches Antonio Esfandiari, Gavin Smith, and Josh Arieh who have all produced wins or deep runs in tournaments since working with him. Maybe they're on to something. Congratulations Paul!
WSOP-C Tunica Results
1. Paul Wasicka - $139,422
2. Larry Gurner - $94,488
3. Richard Robb - $62,965
4. Shane Zell - $44,975
5. Carter Phillips - $35,980
6. Dwyte Pilgrim - $26,985
7. Matt Stout - $17,990
8. Robert Thornhill - $14,617
9. Jerry Saucier - $12,368
There's still time for you to win a WSOP Circuit and get your seat in the 2010 WSOP Main Event. For remaining stops on the Circuit, check out WSOP.com.
NAPT High Roll(er) Call
We have other confirmations for the PokerStars North American Poker Tour High Roller Bounty Shootout and by the looks of things, it's going to be a star-studded event, and one you definitely won't want to miss.
We told you yesterday that Daniel Negreanu was confirmed. Just confirmed today and joining him: Phil Hellmuth, Antonio Esfandiari, Barry Greenstein, and PokerNews' head honcho Tony G.
While you're waiting for our detective work to produce more names, why don't you sign up for a PokerStars account and produce some results of your own.
40 Billionth Hand Celebration
If we tried to count to 40 billion, it would probably take us all day and then some, and quite honestly, we don't have that much time. It is a lot, though. PokerStars, however has no problem counting and is coming close to dealing its 40 billionth hand. Luckily, Stars wants everyone to join the celebration.
There will be all kinds of cash-game prizes and even bigger guarantees in some of the biggest tournaments around. There's just too much going on over at PokerStars for this milestone to tell you about here. We'll just tell you that next Sunday (Feb 21) the Sunday Million will have the biggest prize pool ever ― $4 million, with at least $1 million going to first. Also, cash-game players dealt into every millionth hand will earn $40 for every VPP they've earned in the previous 40 hands at that table.
Those were just teasers. There's even more going on and you can read about it at PokerStars.com.