Harrah's Announces Plans for "All-Star" Tournament of Champions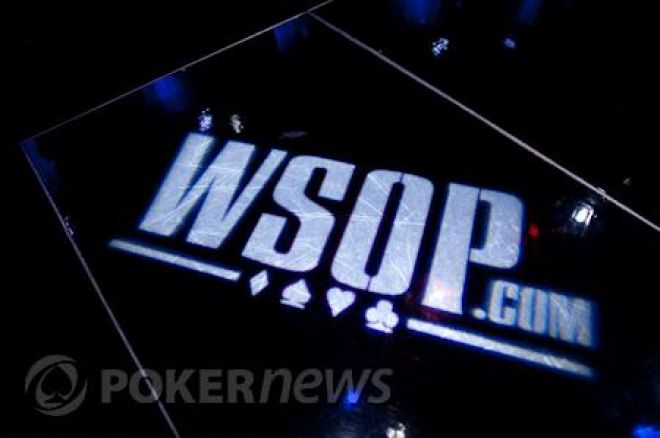 Harrah's Entertainment announced this morning that after a three-year hiatus, the Tournament of Champions will return to the World Series of Poker in a revamped, "all-star" format. A $1 million prize pool will be up for grabs at the 2010 WSOP and the action will be filmed for a two-hour ESPN telecast set to air August 3.
Just 27 players will have a shot at the $500,000 first-place prize, 20 of those seats to be decided by a public vote. The polls will open March 15 at noon EDT on www.WSOP.com and close at midnight on June 15. All living World Series of Poker bracelet winners are eligible.
Five of the seven remaining seats will be awarded to the three previous winners of the TOC (Annie Duke ― 2004, Mike Matusow ― 2005, Mike Sexton ― 2006) along with the reigning WSOP Main Event champion (Joe Cada) and WSOP-Europe Main Event champion (Barry Shulman). Action begins on June 27 and the final nine will return on July 4 to play down to a winner.
Ty Stewart, vice-pesident of Harrah's Interactive Entertainment, was kind enough to offer us a sneak peek at the changes in store for the Tournament of Champions and answer a few of our burning questions about the new format.
How did the idea for reinventing the Tournament of Champions come about?
After the November Nine format, we sort of challenged ourselves with "What's the next big thing that really can help elevate and mainstream the game?" I think for us it was pretty obvious that poker was long overdue for an all-star event. We've got a very opinionated community, one that is very tech-savvy, one that has a lot to say about our television product ― so why don't we put them in control? We wanted to watch an all-star event and thought what better way to do it that with the heritage of the Tournament of Champions.
The format is almost like the Major League Baseball All-Star Game or even "American Idol" for the poker world. You get on the ballot because of your merit and your success, in this case at the WSOP, but in the end, the public does decide the winners. Do you think this might unfairly favor players that have more mainstream media recognition over some of the bracelet winners who aren't as well-known?
I think that's what we're going to find out. Our instincts, though, are that this community is very knowledgeable, very tech-savvy, very aware of everything that's happening in real time. And it wouldn't at all surprise us to see some fresh faces and we'd be happy to have that take place. We think that everybody who has won a bracelet is very worthy of being in prime time television.
So this is a scenario where we could see some of those lesser-known bracelet winners mount an online campaign or enlist their Twitter followers to vote for them.
That's exactly what we hope will happen. You see campaigning actively by players in other sports; just more engagement, more buzz. More people talking about poker can only be a good thing.
In anything that's voted on by the public, there's always concern about voter fraud. What sort of measures are going to be put in place to prevent it with regard to the TOC?
First of all, eligibility. Everybody is a bracelet winner, so everybody is worthy. But you're right, we want there to be as level a playing field as possible. So we spent the better part of a month investing in resources that build a back end that we feel has safeguards. So some of the things that you'll see when you vote is that you'll have to submit your e-mail address and you'll actually get emailed a code that is good for one use only in conjunction with that e-mail and password that has data encryption and Captcha and everything else to prevent against some of those special interest groups that might be out there.
How many different players are fans allowed to cast their vote for?
That is very important. There are 20 open seats so we want you to be able to vote for all 20. You can vote once for up to 20 players. If the number was only two or three, I think the end result could look a lot different. As you said before, there could be some bias toward some of the more recognizable faces, but when you get to 20, you really have to show your knowledge of the game and we think that ultimately everything will balance itself out.
In the past, the TOC always had a few seats reserved for sponsor exemptions. Is that the case this year and how will those seats be handed out?
There are going to be two of the 27. They are exemptions but we're going to talk about them as "qualifiers" because they are not going to be just names that we're going to end up adding. They are going to be available to the general public, which we can't announce the details of yet because we're working out promotional frameworks with our legal department right now. But they will go beyond the fraternity of bracelet winners and again, they will not just be added by a kangaroo court at Harrah's.
We've seen a lot of different formats for the TOC over the last few years. Do you hope this is going to be the one that sticks and continues on for years to come or will you continue to mix it up?
The amount of prize money, the format with the voting, everything here was designed to be an annual event. We'll revisit it after this year, but the last time we felt this strongly was about the November Nine. We knew it would be something that would elevate poker and we think the same thing about a Tournament of Champions. It is truly an all-star event, poker needs an all-star event, and we think it needs it every year.
For up-to-the-minute news and updates, follow us on Twitter. And if you do the Facebook thing, how about joining our fan page?