The Nightly Turbo: UB Cancels Aruba Poker Classic, ESPN Ranks the Top 10 Poker Players, and More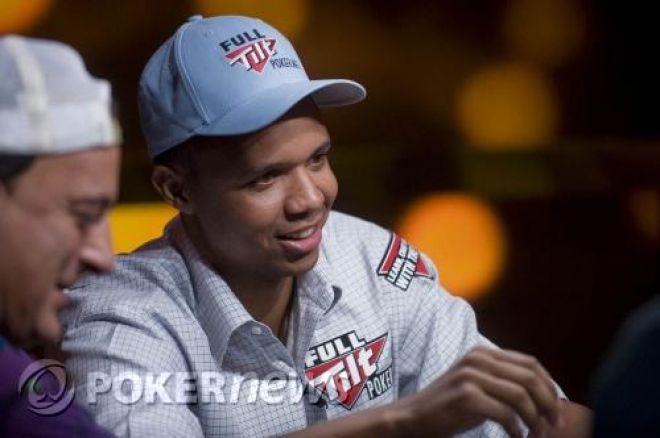 If you were planning on sunning yourself in Aruba this year for the UB Aruba Poker Classic, you might want to think again, ESPN has released their top 10 poker players of March and Phil Ivey is holding strong in the top spot, and if you missed Poker2Nite last night, you can catch it here. We've got all this and more in tonight's Nightly Turbo.
In Case You Missed It
If you've been playing poker online for a few years now, you've surely seen a number of different changes throughout the years. We've come up with the top 10 online poker innovations and you can check out the first half of the list here.
The World Poker Tour Bay 101 Shooting Star is moving right along in San Jose. Day 3 began today. Find out who started the day and who is leading the way in the Day 2 recap.
We sat down recently to talk with Lauren Kling about how she got her start in poker, her online poker success, and more. Read it here.
Four Players
Remember yesterday when we told you of a lifestyle shoot for Maxim magazine featuring online poker players? We have a bit more info on it and a picture (a bit blurry but we'll take what we can get) thanks to stylist Christie Moeller.
The six-page spread will appear in the June issue of Maxim and features Justin Bonomo, Issac Haxton, Scott Seiver, Steve O'Dwyer, and four models.
Check out the pic at Christie's blog, ICanStyleU.com.
Poker2Nite
Poker2Nite premiered its second episode of its second season last night on Versus. Annie Duke stopped by to talk about her latest *SPOILER ALERT* win at NBC Heads-Up. We've embedded the first video below. You would be asking for too much to get us to embed the rest.
Poker2Nite.com has the remaining segments for you here.
Follow us on Twitter for up-to-the-minute news and be sure to add us on Facebook.
ESPN'S Top 10 of the Month
ESPN has released its picks for "The Nuts," the monthly top 10 best poker players in the world at this moment.
Since its inception in December, the top spot of the list hasn't wavered. Phil Ivey remains number one and, according to the article, "it would take something drastic for anyone to overtake him anytime soon."
Making their debuts in the top 10 are Cole South and Scott Seiver. Out this month are Bertrand Grospellier and Jeffrey Lisandro. A few names have stayed put, a few have dropped, and some have risen. One in particular has overtaken the second spot on the list.
"That's pretty sick," said Jason Mercier reacting to the news. "It's pretty cool [to be No. 2]. I think that I've reached as high as I can go. I don't think I have any chance of beating out Ivey."
Check out the list at ESPN.com.
Out to Sea
UB.com has announced that one of the most popular tournaments on the circuit would be no more in 2010. The Aruba Poker Classic is on hiatus from the 2010 schedule. UB is working on getting more players to its site by focusing on having a larger presence at existing major events, adding new online poker tournaments, and starting a new tournament series.
UB has planned a monthly $500k guarantee tournament for 2010 with hopes of making it a million-dollar event. Also on the docket will be running the UBOC twice during the year, and more pro-related competitions.
It is with great regret that we are announcing that the Aruba event will not run this year but 2010 is going to be an exciting year for UB and its players," said Tokwiro chief operating officer Paul Leggett. "Over the last year, we have been redefining the UB brand in every way. We love the Aruba Poker Classic event but we think we can do a lot more for our players by investing in new events and rewards."
In an interview with Matt Savage at the World Poker Tour's Bay 101 Shooting Star, Phil Hellmuth talks about the cancellation of the Aruba event and his prop bet with Daniel Negreanu.
Sign up for a UB.com account through PokerNews and take advantage of our deposit bonus and the new changes happening in 2010 at UB.