The Nightly Turbo: LAPC Schedule Released, World Series of Poker on ESPN, and More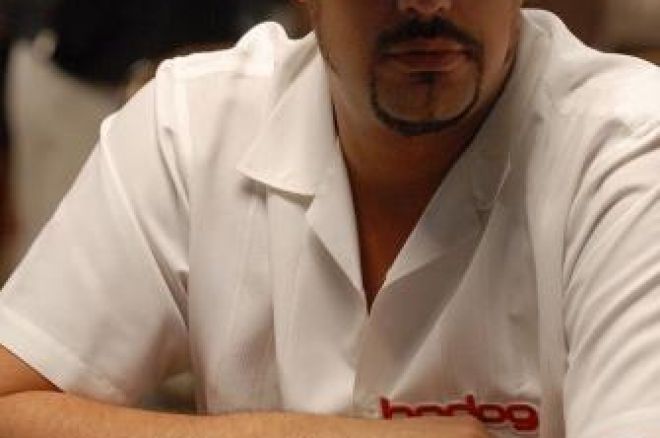 Welcome to The Nightly Turbo. The day's top poker news stories all in one place, saving you not only time but also money since you won't be timing out with aces while wildly googling for news.
In Case You Missed It
We sat down with Peter Jepsen to talk about his current live poker downswing, Crossfit, and the thing on everyone's mind this week — who will win the World Series of Poker. Check out the Online Poker Spotlight here.
More poker will be coming to the TV your living room soon. The United States Poker Championship will be airing on the Spike Network. Find out more in Televised Poker to Return to Atlantic City During Taj's U.S. Poker Championship.
Trying to find different ways to build your online poker bankroll? Bankroll Builders is back with Volume 3, and this time, we're trying to get you to Step Up Your Game.
Only a few days remain before the November Nine meet again in the Rio in Las Vegas. Steven Begleiter is one of those November Nine. If you want to know more about how he got where he is, check out the World Series of Poker Spotlight.
Another Poker Show
It feels like every time we turn around, another poker show is popping up on television. "Bounty Stars of Poker" is the newest one to grace TV sets, but only if you live in the United Kingdom. The show will air on Sky Sports.
"Bounty Stars of Poker" takes amateur PokerStars online qualifiers and has them compete against the public to move on to the next step in which they can either face a Team PokerStars Pro or a sports celebrity for £5,000. Whether they will face a poker pro or a sports star will remain a mystery until they sit down at the table.
Possible sports stars for the amateurs to compete against include ex-England test cricketer Phil Tufnell, England rugby player Mike Tindall, and Welsh football legend Gary Speed. The poker pro line-up includes 2008 WSOP Main Event champ Peter Eastgate, Victoria Coren, and Marcel Luske. Beware if you face Marcel, his strategy is sure to consist of getting you off your game by forcing you to read his Twitter.
Take your shot at the pros by signing up for a PokerStars account.
WSOP on ESPN
By now, we're sure you can guess what we're about to say. Say it with us: the World Series of Poker Main Event coverage is on ESPN tonight. We're telling you, you're going to miss this when it's gone. They're playing down to nine from 18, and you might see an interesting hand or two come up. Be sure to tune in or set your DVR for 9 p.m. EST tonight, this is your only reminder from us.
If that doesn't satisfy your poker cravings, Liv Boeree and Chad Brown are on this week's edition of ESPN's "Inside Deal" and Phil Ivey is on E:60 tonight at 7 p.m. EST.
Bench Press Prop Bet
When we say prop bet, you probably think poker players. They've been known to do some pretty crazy things. Live in a hotel bathroom, run a mile in under 4:40, and stuff marshmallows in your mouth are all some of the previous ones we've heard. The one we found today might be difficult for Jean-Robert Bellande to accomplish. But we're not saying he can't.
Rumor has it, Bobby has to bench press 365 lbs for 10 reps by July 4, 2010. The thread on TwoPlusTwo said he placed 8:1 on this bet. Now, we don't know if the bet is true or not, but we would like to see him try.
You can find the TwoPlusTwo thread here.
LAPC Schedule
The LA Poker Classic will be here before you know it. Want know how we know? They've released the schedule. We're not psychic or anything. So, for those of you who are in the LA area or who are planning a trip to LA, the LAPC begins on Jan. 21 and runs through March 4, 2010. Satellites for the events begin Jan. 15.
Various events and buy-ins are scheduled, and, of course, the $10,000 buy-in World Poker Tour LAPC Championship No-Limit Texas Hold'em tournament. The Championship event runs from Feb. 21 through 26 and tournament officials are expecting more than 600 players.
Head over to CommerceCasino.com for more details.
In It To Win It
Want to make following the action of the World Series of Poker Main Event final table this weekend more fun? Why don't you join us in our PokerPickem group on ESPN and see how you stack up against our PokerNews contributors.
Join our ESPN PokerNews PokerPickem group here.
While you're doing that, you can also follow us on Twitter. When you're done reading this, put your email in the box below and sign up for The Nightly Turbo newsletter — you really have no reason not to.
Maria Ho Talks About Boys
Maria Ho was on Anderson Cooper 360 last night. The topic of discussion: "Breaking Into the 'Boys Club.'" Three other women were on the panel: personal finance expert, Suze Orman, Clinton White House Press Secretary and author, Dee Dee Myers, and neurosurgeon, Katrina Firlik.