The World Series of Poker November Nine: Steven Begleiter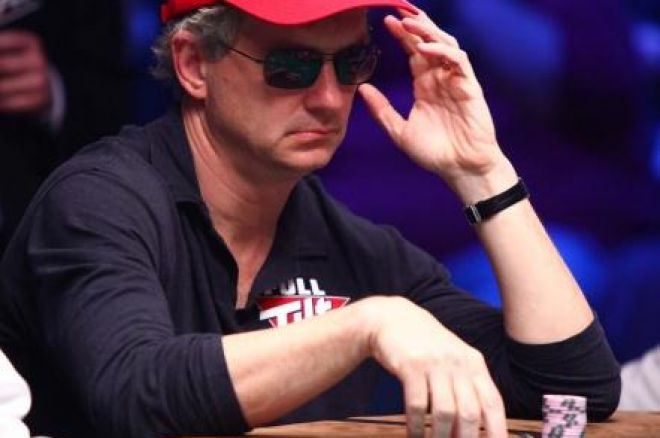 Steven Begleiter, from Chappaqua, N.Y., is arguably the least experienced of the November Nine, but that doesn't mean the rest of the final table should expect to run over this amateur player. Although he may not have the experience to match that of his opponents, Begleiter played a solid game through the 2009 World Series of Poker Main Event field, and he could be a threat to take the title using his sizable stack coming into the final table.
A former Wall Street executive at Bear Sterns, Begleiter is no stranger to the stressful world of finance, which should make it easier for him to take winnings from the final table. If he manages to take home a sizable amount of cash for himself, he plans to give 20 percent of his winnings to his hometown poker league.
How He Got There
Although Begleiter may have the least experience at the table, he built his stack during the Main Event in traditional fashion — by capitalizing when the right cards came and by using his knack for recognizing weaker hands held by other players.
In a hand recounted by PokerNews' Nicole Gordon, Begleiter showed a perfect example of how he worked his cards to defeat opponents. During the hand, Antonio Esfandiari bet 550,000 on a
board while holding
. Begleiter raised to 1.075 million holding
, and Esfandiari reraised all-in for close to 3 million more. Having flopped a pair of tens, Begleiter didn't hesitate to make the call, sending Esfandiari to the rail in 24th place.
On Day 7, Begleiter made numerous plays, despite facing dangerous boards, when he felt his opponent's were weak. In one hand against Ludovic Lacay, Begleiter made a nice call on a scary board that paid off. Lacay opened for 250,000 and Begleiter (small blind) and Nick Maimone (big blind) made the call. The flop came
. All players checked. The turn brought the
and once again the players checked. The
came on the river and both Begleiter and Maimone checked. Lacay made it 325,000 to go. Begleiter called with
and Maimone folded. Lacay insta-mucked when he saw Begleiter's two pair.
What to Look For
Begleiter's time at Bear Sterns taught him to handle pressure, so he understands the concept of getting the most value for the smallest investment. Considering that he has 29,885,000 chips, don't expect him to make things easy for his opponents; he'll try his best to get the most return possible for his chip investments. His sizable stack arms him with plenty of ammunition to take some risks early on. Keep in mind, though, he has one of the three shortest stacks looming to his left at the table, so this may slow him down in the early play, and he won't want to be raising light only to have one of those opponents move in over the top.
Having won his seat into the Main Event through his poker league, Begleiter probably feels the least pressure among the November Nine to perform, which makes him dangerous. Players with nothing to lose can change the way the table acts because of their willingness to ship their chips. If Begleiter is active early on, expect some fireworks because other bigger-name players will most likely get involved to try to take advantage of his inexperience.
The PokerNews Live Reporting Team will be in Las Vegas in November bringing you the play-by-play of the WSOP Final Table and as always, follow us on Twitter for up-to-the-minute news.