The Nightly Turbo: Women's World Open Results, High Stakes Poker Looking Up, and More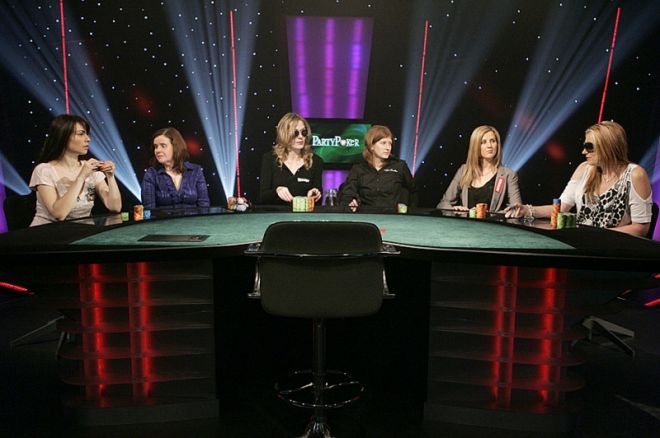 We're not sure if you've been waiting patiently for the weekend like we have, but we're really glad its here. So we're just going to get right to it today. In tonight's Nightly Turbo you'll find the PartyPoker Women's World Open results, promising numbers for High Stakes Poker, and a few favorite things.
In Case You Missed It
The PokerStars European Poker Tour Snowfest is down to a final table. Find out who's left in our Day 4 recap.
We're back with Part 2 of Short-stack Tournament Strategy with Amit Makhija. He breaks down a hand to put it all in perspective here.
Inside Gaming is bringing you all the news going on in the gaming world, off the felt. Check out what happened this week.
Fight Night
Want to sit cage-side at an upcoming Bellator Fight? Well, you can, and you can do it for free if you play at UB. The promotion began March 25 and will run through June 24. Weekly free rolls will take place on Thursdays for the duration of the promotion.
The prize package includes two cage-side seats, photos in the cage, swag, and $300 cash. The free rolls have been designed to target specific geographic locations that the fights will be in so you might not get to play every week.
Sign up for a UB account to find out more.
A Few Favorite Things
"When in Rome, do as the Romans do." When in Austria, do as the Austrians - more importantly, the Austrians in The Sound of Music. We caught up with a handful of poker players at the Alpine Palace so they could tell us a few of their favorite things.
Follow us on Twitter and become a fan on Facebook.
High Stakes Ratings
GSN has announced that the ratings for the sixth season of High Stakes Poker are on the up from the previous season. Among adults 18 - 49, the first six episodes of the current season in relation to the same last year has increased by 27%. In men aged 25-54 demographics are up over 29%.
"We're very gratified to see this season of High Stakes Poker performing so well among these important demographic groups, and we can attribute it to an especially strong player line-up this season," David Schiff, GSN's vice president of programming and development said. "We have some of the biggest names in poker this season, including more international players, and the viewers are clearly responding to the outstanding game play."
Is it the player line-up? Are people tuning in to see Tom Dwan's crazy plays? Maybe it's the new host setup? Who knows? We'll just have to see how the second half of the season stacks up.
Check out GSN.com for HSP dates and times.
Ladies Only
The PartyPoker Women's World Open IV has crowned a winner and a repeat winner at that. Pippa Flanders has beaten the field for the title and $30,000. She won the PPWWO II in 2006 as well.
"Pippa Flanders has some serious form in our tournaments and we'd like to congratulate her on her win. The Women's World Open is always a favourite with broadcasters and this tournament will make great tv with the lively table talk and fantastic action," managing director of Matchroom Sport Eddie Hearn said.
WWO IV Results
1. Pippa Flanders - $30,000
2. Helen Firth - $15,000
3. Caroline Cove - $10,000
4. Eliza Burnett - $8,000
5. Claire Renaut - $6,000
6. Tatjana Pasalic - $3,000
Check out the PartyPoker Blog for more.
Flyin High
The X PRIZE Foundation is certainly raising the bar as far as charity poker tournaments go. Their $8,500 buy-in tournament is a bit pricier than most but then again you're getting the chance to win a 2010 Tesla Roadster or a trip to space on board Virgin Galactic's SpaceShip Two.
The X PRIZE Foundation offers huge cash prizes to scientists and engineers who take on the toughest challenges in the world in the fields of life sciences, energy and environment, education and global development, and exploration. By huge, we mean $10 million to Burt Rutan for launching the first successful private spacecraft into orbit, and $30 million is up for grabs to any private organization who can put a man back on the moon.
Andy Bloch, Annie Duke, Chris Ferguson, Phil Gordon, and Hollywood producer Lawrence Bender are all confirmed. And the field is capped at the first 80 entrants.
Check out the Cake Poker Blog for more.