The Nightly Turbo: World Series of Poker Circuit Continues, Chauhan Takes on a Fighter and More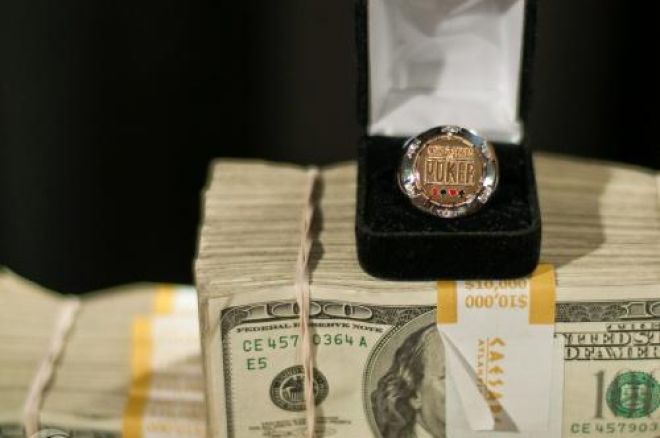 The World Series of Poker Circuit is in Las Vegas for the second to last stop this season, the LA casino jackpot lawsuit was dropped, Sam Chauhan takes on a new pupil, and more - all in tonight's Nightly Turbo.
In Case You Missed It
Day 5 of the European Poker Tour San Remo saw the final eight players revealed. Check out the recap to find out how the day went.
The third day of the World Poker Tour $25,000 World Championship saw a Day 1 chip leader climb to the top again. This recap has more.
"Odonkor" has taken the high-stakes tables on Full Tilt Poker by storm. There's chatter that he could be "Isildur." Though nothing is confirmed, he might not be. Find out more here.
Matthew Kredell has taken a look at Full Tilt Poker's legal woes. Here is his analysis of the situation.
Director of Matchroom Sport, Eddie Hearn changed up the format of the PartyPoker Big Game IV. He chatted with us about that and what else we can expect in this interview.
Dismissed
According to reports, an LA County Superior Court Judge threw out a lawsuit filed in May 2009 by Dennis Chae and Jeff Kim against five LA County casinos. The two alleged that the five casinos were falsely advertising their jackpot poker games. It was the "no purchase necessary" disclaimer at the bottom of the advert that irked them. They felt as if they were in fact paying because of the $1 that was taken from the pot in the jackpot games.
A law in the late '80s stated that jackpot games were illegal lotteries and thus casinos have dubbed them "no purchase necessary," to get around the issue. It was Judge Emile H. Elias who tossed the case out, claiming that the two players "chose to play the games despite the knowledge that they would be charged" and thus could not sue to recover losses from gambling.
The LA Times has more.
WSOP-Circuit Las Vegas
The second-to-last stop on the World Series of Poker Circuit is well under way in Las Vegas at Caesars Palace. Eight events have been played and plenty more are on the schedule before the end of the event on April 30.
Here's a quick run down of the winners of gold ring events:
Event #1 - $200 + $30 NLHE: Robert Feathers
Event #2 - $300 + $40 NLHE: Nick Coukos
Event #3 - $500 + $50 NLHE: Everett Carlton
Event #5 - $300 + $40 NLHE: Brandon Terry
Event #6 - $200 + $30 NLHE: Robert Koerber
Event #7 - $200 + $30 NLHE: Jeff Clayton
Event #9 - $500 + $50 NLHE: Two-day event - not concluded
Event #10 - $300 + 40 Ladies NLHE: Huichen Kuo
Yes, we know there isn't a number four or eight in there, it's because neither were gold ring events. In any case Jana Kincaid won Event #4 and David McGeachie took down Event #8.
Check out the remainder of the WSOP-C Las Vegas schedule at WSOP.com.
Let the Voting Begin
The European Poker Tour Awards in Monte Carlo are just days away and voting has opened for the EPT Player's Choice Award and the EPT Achievement of the Year Award. All EPT Season 6 Main Event players are eligible to vote and will be receiving email soon regarding the voting process. Any player from EPT Season 6 can be nominated for the player's choice award. The EPT Achievement award, however, has a list of nominees. Among them are Sorel Mizzi, EPT Serial Qualifier Pierre Neuville, Allan Bække, Luca Pagano and Shaun Deeb, among others.
If you played a Main Event in Season 6 of the EPT, make sure you check your email.The PokerNews Live Reporting Team will be covering the Grande Final of the EPT from Monte Carlo beginning April 25.
EPT San Remo
TheEuropean Poker Tour San Remo is in the books. Liv Boeree has beaten the record-breaking field and Gloria Balding caught up with her just after the win to discuss how it feels and what she's going to do with the over €1 million first-place prize.
Follow us on Twitter for up-to-the-minute news and be sure to add us on Facebook. The easiest way to get The Nightly Turbo is in your inbox. Sign up for the newsletter below.
MMA Mindset
Sam Chauhan has a new pupil to add to his growing roster of celebrities and poker players. He has taken on MMA fighter Muhammed "King Mo" Lawal and prepped him for his fights in the cage, one in particular that changed his MMA career. Lawal was undefeated going into his fight against Gegard Mousasi but was not the favorite. Of course he was preparing physically, but he looked to Chauhan to help him prepare mentally. It seems like it paid off for the MMA star, he defeated Mousasi in a unanimous decision.
So, let's get this straight. First, Antonio Esfandiari makes a deep run in the 2009 WSOP Main Event. ThenJosh Arieh comes in second at the WPT Five Diamond, Gavin Smith takes first in a Canadian Poker Tour event, Phil Hellmuth final tables the WPT Bay 101, and now Lawal, who was a big underdog, gives his opponent a beating in the octagon? Wow, where do we sign up?
Find out more about the man changing the way we think at MindSetVT.com.