The Online Railbird Report: Dwan Dominates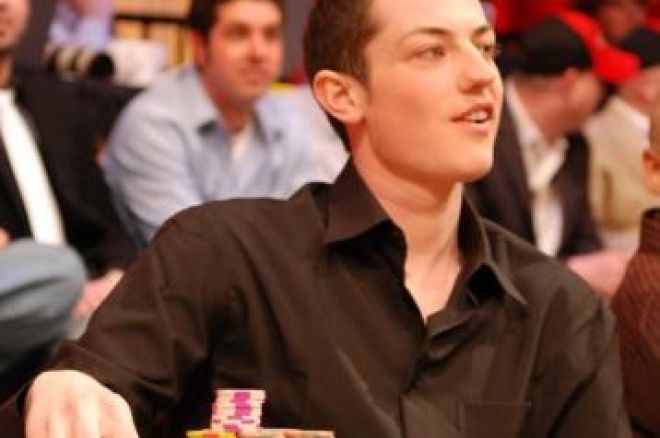 The seven-figure swings just don't stop. Tom "durrrr" Dwan and Ilari "Ziigmund" Sahamies were back at it the past few days in the high-stakes cash games on Full Tilt, and this time, it was "durrrr" getting the best of the Fin. Dwan bested Sahamies en route to making back the $1.5 Million he had lost the previous few days by winning some monster hands.
The two were playing $500/$1,000 pot-limit Omaha and Samamies raised to $3,000 on the button. This was raised to $9,000 by Dwan in the big blind and Sahamies made the call leading to a
flop. Dwan checked and Sahamies bet $13,000, quickly getting called by Dwan. The
turn card brought more of the same with Dwan check-callling a pot-sized bet of $44,000. The river delivered the
and Dwan checked for a third time. Sahamies bet the $132,000 pot and Dwan put in just a little bit more to go all-in for $145,000. Sahamies called and mucked his hand when Dwan tabled
for the nut straight, winning the $423,000 pot.
They were involved in several other big pots, deciding to run several of them twice. In one of them, Dwan raised to $3,000 on the button and Sahamies popped it to $9,000 in the big blind. Dwan four-bet to $27,000 and Sahamies made the call. The flop fell
and a raising war ensued. In the end, they got it in for a total of $454,000. Dwan tabled
for top set and the nut-flush draw, while Sahamies showed
for a straight draw and an inferior flush draw. After deciding to run it twice, the
turn and
river sent one half to Dwan, while the
turn and
river on the other half filled Dwan up again, sending the entire pot his way.
Dwan also took both ends of a $446,000 pot that they ran twice. This time, they got it all-in after a
flop. Although he only held one pair, Dwan's
was a favorite against Samamies'
. The first board completed with running queens making a full house for Dwan while the second brought a
turn and
river, giving Dwan jacks and threes to once again scoop the entire pot.
Who's up? Who's down?
This week's biggest winners (3/30-4/1): Tom "durrrr" Dwan (+$1.97 million), Patrik Antonius (+$300,000), EasyPeazy (+$293,000)
In the red: Ilari "Ziigmund" Sahamies (-$1.18 million), Gus Hansen (-$607,000), Brian Townsend (-$476,000)
Top earners, 2010 to date: Tom "durrrr" Dwan (+$3.97 million), Ilari "Ziigmund" Sahamies (+$2.06 million) Alexander "PostflopAction" Kostritsyn (+$2.01 million)
Follow us on Twitter for up-to-the-minute news, and also become our fan on Facebook.