The Weekly Turbo: Full Tilt Under Investigation, Jeff Madsen's Israel Prop Bet, and More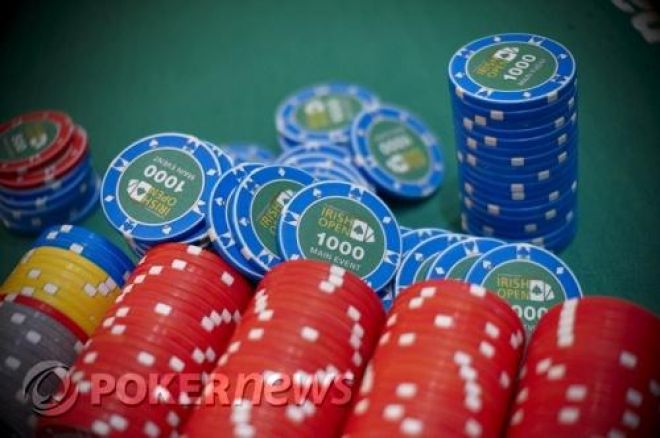 This week in the poker world, Full Tilt Poker is being investigated, Jeff Madsen is taking a trip to Israel, and more. You can read all about this and other news in the Weekly Turbo.
I am Isildur
Joacim Gustavsson, Sohello Shah, and Fredrik Thomson have penned the song "I am Isildur" and released a video for our viewing pleasure. It's amazing really. Here's a preview of the chorus: I am Isildur, that degenerate Swede, boy, I almost busted durrrr but now nobody gives a damn. I hate the min-bets and the Omaha too.... Do yourself a favor. Watch this.
Follow us on Twitter for up-to-the-minute news and be sure to add us on Facebook.
Full Tilt Under Investigation
Online poker giant Full Tilt Poker is being investigated by a federal grand jury in Manhattan. Howard Lederer and Chris Ferguson were named in the investigation. The probe is focusing on money laundering and whether gambling laws were broken.
No one in the Department of Justice in Washington or the Manhattan U.S. Attorney's office would comment on the case. Eric Jackson, a civil attorney representing Lederer and Ferguson said, "We are not going to comment about a speculative grand jury investigation that we are not aware of."
Nelson Rose, an author of books on gambling law, feels the government is trying to make example of the two players because they are such well-known faces. "They are waging this war of intimidation. There are not a lot of good statutes, so they go after high-profile targets and try to intimidate everybody," Rose said.
The Financial Times has more on the story.
PartyPoker OCGC and Big Game Confirmations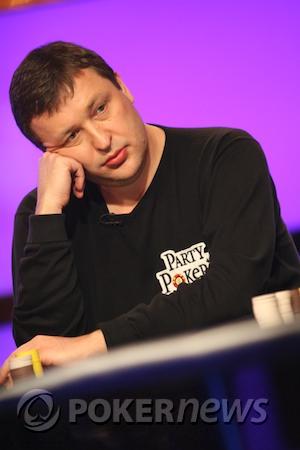 The first level of the PartyPoker Online Cash Game Championships runs from April 5 through 9. The OCGC is a competition divided into seven levels. At each level, players play 400 hands a day. The most profitable player advances toward the final table, which will be played on May 7. There is a total prize pool of $250,000 for this event.
Now, on to the cash game that was on everyone's mind because Isildur1 was supposed to attend. We already know that Tony G offered to pay Isildur1's travel to the PartyPoker Big Game IV that begins on April 11. We learned on Saturday morning that Isildur1 has backed out.
We do know that Issac Haxton,, Justin Bonomo, Phil Laak, and David "Viffer" Peat will be there. Luke Schwartz will be there walking out to the tune of Tinie Tempah's "Pass Out." Jennifer Tilly has chosen "Maneater" by Hall and Oates. "Hungry Like the Wolf" by Duran Duran has Roland de Wolfe's name all over it. And Dusty "Leatherass" Schmidt has chosen "Flashing Lights" by Kanye West.
Follow all the action on UK.PokerNews.com
Sign up for a PartyPoker account and get in on the OCGC action today. Who knows, you could take on The G for a chance at $250,000.
A New Tilt Commercial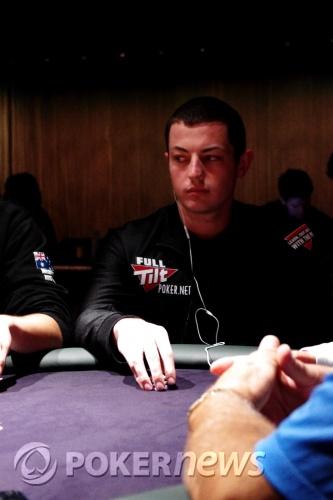 Tom Dwan has posted a link on his blog to his new commercial for
Full Tilt Poker. It has the same vibe as most of the rest of Tilt's commercials. We're giving this one a thumbs-up.
We would have loved to embed this for you, but it seems we can't. You can click this though.
A Less Permanent Prop Bet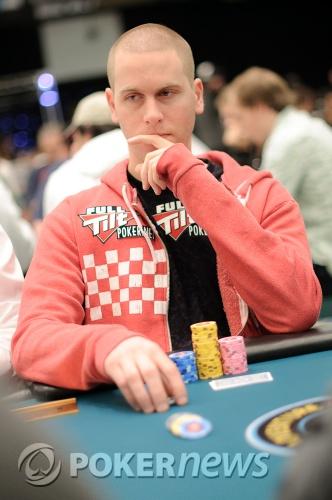 On April 1, Jeff Madsen tweeted that he would be taking up a new place of residence on April 15 until the beginning of the 2010 World Series of Poker. On an April Fool's Day when Google changed its name to Topeka and Mats Sundin outed himself as Isildur1, we were a little skeptical of the legitimacy of the prop bet.
It turns out, however, that the prop bet was not a joke, and Madsen will be moving to Israel for the specified time. It's not just about a move. To win the $50,000 prop bet, Madsen will not be able to use a cell phone while abroad or contact any of his friends.
Fortunately, this prop bet is a little less permanent than his last one - unless of course he decides to take up residence there for good.
Check out the Cake Poker Blog for more.
Online Poker Legalized in France
France passed a bill that will end the state monopoly on online gambling, thereby legalizing online poker. The bill passed 299 votes to 223 and should go into effect in June. Operators will need to seek a permit and meet regulations and as per the bill, minors will not be allowed to take part in luck-based games. Also according to the bill, the French government will be able to block illegal sites and money transactions between French banks and the sites. A 7.5 percent tax will be placed on sports bets and 2 percent on poker. Part of the taxes will go to anti-addiction campaigns.
Maybe the U.S. government should follow suit. Check out the Daily Telegraph for more on France's step forward.
Going Backward
In a 2009 court case in Pennsylvania regarding a home poker game, a state court ruled that "in conjunction with analyzing skill versus chance...it is apparent that skill predominates over chance in Texas Hold'em poker."
It seems as though we're taking a step backward, however, because a Pennsylvania appeals court recently reversed that ruling and ruled that, "While the outcome of poker may be dependent on skill to some degree, it is predominantly a game of chance."
The Poker Players Alliance has voiced their disappointment and we can't say we're too happy about it either.
Read more over at Pokerati.com.