PokerNews Launches Two Days of Poker a Week at the Hard Rock Las Vegas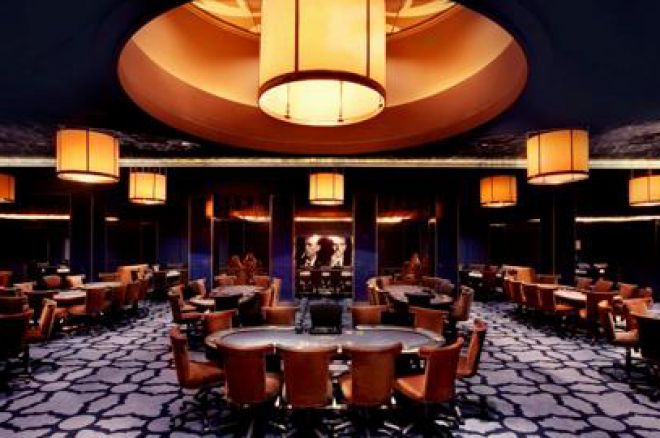 In addition to calling the Hard Rock Hotel & Casino its official home for the 2010 World Series of Poker, PokerNews will be working with the Hard Rock Poker Room to provide poker players with some sweet incentives to get in the action themselves.
Currently the Hard Rock poker room is a hotbed for small-stakes action, frequently running multiple $1/$2 and $2/$5 no-limit hold'em cash games into the wee hours of the morning. A $1/$2 half no-limit hold'em and half pot-limit Omaha with the option to run it twice, started by Pokerati's Dan Michalski has also become popular among locals and tourists alike, running typically on Thursday nights (is also available upon request) with the $50 splash pots added by the Hard Rock to bump up the action. WSOP bracelet-winner Scott Fischman also hosts a weekly seven-game mix tournament and mixed cash games throughout the week with various incentives thrown in by the Hard Rock Poker Room staff, as well.
PokerNews has decided to get into the action with two special sponsored days of poker each week, and the Hard Rock is enticing even more action with a few special WSOP series-long promotions. Wednesday night, PokerNews will host the PokerNews half-kill cash game, which will run weekly throughout the WSOP. This will be a limit hold'em game with a half-kill, with stakes at the behest of the players. Like all the games at the Hard Rock, it's not limited to Wednesday nights and can be played upon request. Players who log the most PokerNews half-kill hours at the Hard Rock will receive a brand new iPad.
Sundays will be all about sit-n-go's with PokerNews' Sit-n-Go Sunday at the Hard Rock. Unlike the PokerNews half-kill, which will reward stamina, Sit-n-Go Sunday will reward results. Players with the most impressive sit-n-go results over the course of the WSOP will also be rewarded with an iPad.
With the WSOP starting in just three days now, it's certainly time to begin getting into the action, and why not do it with Team PokerNews at the Hard Rock Las Vegas poker room.
In addition to being your go-to place to play this summer, PokerNews also can help you get sick room rates at the Hard Rock Hotel and Casino. Use the code"CEPKNEW" to get $69/per night rates during the week, and $179/night on weekends from May 31-July 18.