The Online Railbird Report: Where is Everybody?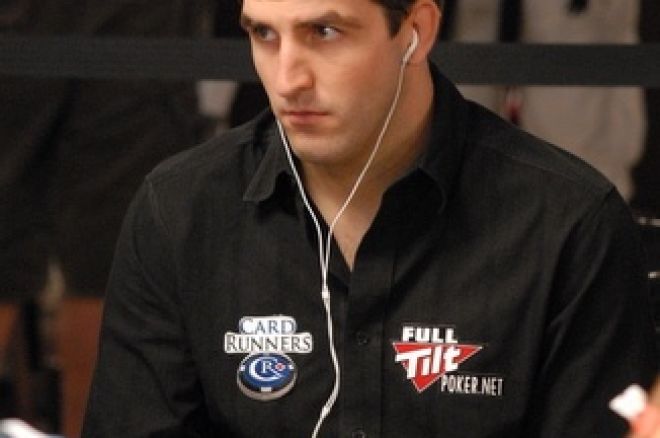 The high-stakes online tables were a ghost town this week as players flocked to Las Vegas for the opening events of the 2010 World Series of Poker. A good percentage of the nosebleed-stakes crowd including Tom "durrrr" Dwan, Patrik Antonius, Phil Ivey, David Oppenheim, and Jared "harrington25" Bleznick put down $50,000 to take a shot at the Players Championship, which changed from H.O.R.S.E. to an 8-game format this year. Some of the early bustouts from that event like Brian Townsend found the time to hop online for a few hands, while Isildur1 returned to his old tricks, playing a number of multitable heads-up matches with the likes of Di "Urindanger" Dang, David Benefield and "URnotINdanger2."
Townsend logs $142K win
After busting from the WSOP Players Championship, Brian Townsend hopped online and was able to score a $142,000 win. First, Townsend took on "christinhoch" at $100/$200 pot-limit Omaha and banked a $103,000 win, then moved on to the $300/$600 tables where he scored $39,000 from Antonius.
Townsend's largest pot of the day cracked the six-figure mark at $113,000 and came against christinhoch. Townsend opened for $600 on the button and christinhoch flat-called from the big blind. Christinhoch check-raised Townsend's $1,000 bet to $4,000 on the
flop and Townsend re-popped it to $13,200. Christinhoch called and they went to the turn, which fell the
. Christinhoch checked, Townsend bet $27,600 and Christinhoch moved all-in for $42,890. Townsend called, flipping up
for a pair of fives, a gusthot straight draw and the nut flush draw while christinhoch revealed
for a pair of aces. Townsend made a wheel when the
hit the river and raked in the $113,381 pot.
Isildur1 back on the Full Tilt felt
Everyone's favorite Swede, Isildur1, was lurking around the high-stakes tables again this week, but despite playing quite a high volume of hands over the last seven days (nearly 15,000), he managed to escape with only $16,000 in earnings. In the wee hours of Monday morning, Isildur1 took on "URnotINdanger2" at $50/$100 no-limit hold'em, where he shed $74,000 before they agreed to switch the game to $50/$100 pot-limit Omaha. In that session, Isildur1 picked up a $126,000 win over more than 3,000 hands.
Isildur1 returned on Tuesday afternoon getting in a 960-hand session of $50/$100 PLO against Di "Urindanger" Dang where he banked an $84,000 win. Their largest pot topped out at $36,000 — a far cry from the million-dollar pots that he was playing only a few months ago. Dang opened for $300 from the button holding
, Isildur1 three-bet to $900 with
, and Dang re-popped it to $2,700. Isildur1 called and they saw a
flop, Dang hitting top pair while Isildur1 flopped straight and flush draws. Isildur1 led out for $5,400, Dang raised to $21,600, and Isildur1 called all-in for the $15,398 he had behind. Dang made top two pair when the
fell on the turn, but Isildur1 rivered a flush with the
to take down the $36,195 pot.
Quote of the week: Oppenheim gets razzed
Overheard in the Amazon Room on Day 4 of the $50,000 Players Championship:
"Hey, I see your name all the time as one of the "week's biggest losers' online!" – An Online Railbird-reading $50K player said to his tablemate David Oppenheim
Who's up? Who's down?
This week's biggest winners (5/25-5/31): Observer84 (+$249,000), Brian Townsend (+$143,000), Jared "harrington25" Bleznick (+$125,000)
In the red: KTPOKP (-$202,000), ginette22 (-$97,000), Di "Urindanger" Dang (-$97,000)
Top earners, May 2010: jungleman12 (+$1.27 million), Jared "harrington25" Bleznick (+$1.12 million), Gus Hansen (+$895,000)
OMG I'm so stuck: Tom "durrrr" Dwan (-$2.14 million), Cole South (-$540,000), Ashton "theASHMAN103" Griffin (-$510,000)
The highest-stakes games on the internet all unfold on Full Tilt Poker. Open an account today and see for yourself.