The Online Railbird Report: Isildur1 Wins Half a Million from Hastings, Drops $658K to Townsend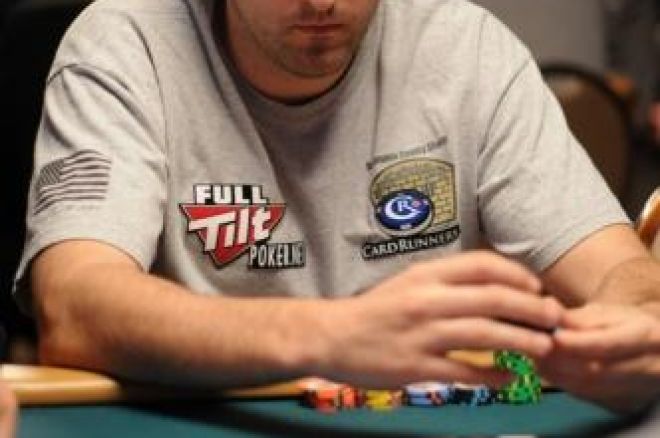 In the 24 hours since we last went to press with the Online Railbird Report, Isildur1 engaged in three major heads-up battles including his first significant rematch with Brian Hastings since their infamous $4.2 million session. This time, Isildur1 was on the winning end, pillaging Hastings' bankroll to the tune of $505,000. However, he ran into a buzz saw when he met up with Brian Townsend the following evening, dropping $658,000 to the CardRunners pro.
Isildur1 wins $505,000 from Brian Hastings in PLO rematch
Late Tuesday night, Isildur1 and Hastings sat down at six tables of $300/$600 pot-limit Omaha in their first heads-up match of significance since Hastings cleaned Isildur1 out to the tune of $4.2 million back in December. After an hour and a half of play, Isildur1 took $504,780 off Hastings, including the session's largest pot at $274,197.
Hastings led off the betting, opening for $1,800 from the button. This set off a raising war that ended with both players all-in before the flop, Hastings holding
and Isildur1 with
. The board ran out
, Isildur1 rivering a king-high straight to win the monsterpotten.
Bonomo reclaims $251,000 from Isildur1 in NLHE battle
Justin "ZeeJustin" Bonomomay have suffered the largest single-day loss of his career on Tuesday when he lost over half a million dollars to Isildur1, but he was able to reclaim nearly half of those losses yesterday when they met again on the virtual felt. The two played six tables of $100/$200 and later $200/$400 no-limit hold'em, Bonomo winning $251,383 after 1,177 hands.
Bonomo claimed the largest pot of the match at $105,198. Like the aforementioned $274K pot Isildur1 played against Hastings, both players committed their entire stacks preflop, Isildur1 holding
against Bonomo's
. Isildur1 couldn't improve on the
board, Bonomo winning with a set of jacks.
Townsend crushes Isildur1 for $658K
Following his no-limit hold'em match against Bonomo, Isildur1 ventured back into dangerous territory — the $300/$600 pot-limit Omaha tables where he took on Brian Townsend in a four-table heads-up match. Townsend leaped out to a $500,000 lead within the first half hour, but Isildur1 found his stride and clawed his way back to even before losing it all back and then some. When all was said and done, Townsend left with a $657,996 profit.
Townsend and Isildur1 played eight pots over $200,000, Townsend claiming the largest at $415,986. Townsend led off the action with a raise to $1,800 from the button, Isildur1 three-bet to $5,400, and Townsend called. Isildur1 led out for $7,800 on the
flop, Townsend raised to $24,600, Isildur1 repopped it to $84,600, and Townsend called, the pot swelling to $180,000. The turn was the
and Isildur1 moved all-in for $117,993. Townsend called, turning up
for an open-ended straight draw and a flush draw while Isildur1 showed
for a set of sixes. Luck was with Townsend on this one — he hit the
to make his flush, wresting the $415,986 pot from the Swede.
Are you as addicted to the Isildur1 action as we are? Open up an account at Full Tilt Poker today and watch it live.