The Weekly Turbo: Player Banned From WSOP for Life, Brian Townsend Steps Down, and More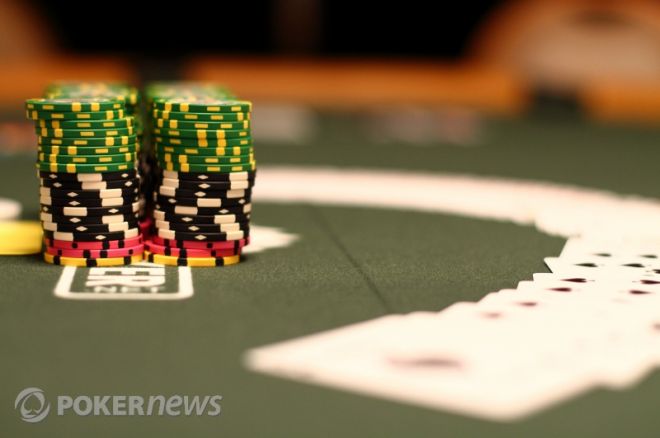 If you missed any of the news this week because you were running deep in a World Series of Poker event, don't worry, we've got you covered. A player was banned from the WSOP for life and Brian Townsend stepped down from his lead instructor spot at CardRunners. That wasn't all that happened, read on to find out more.
Leave and Don't Ever Come Back
Wondering how you can get noticed at this year's World Series of Poker? Well, you could wear a silly outfit or you could actually win something. Or, as in the case of one player, you could get banned from the WSOP for life. Oh yeah, it actually happened and we're not even a week into it yet. So, how do you do it you ask? You take things that don't belong to you, and we're not talking sandwiches, we're talking about another player's chips.
Just as play went on break of the $1,000 event last Saturday, two players were involved in a pot. The other players left the table and the hand played out with Mr. Perma-ban winning the pot. "As the dealer pushed the pot his way and he started raking it in, he just pulled the chips in with one hand. He set his other hand down in the spot next to him as if he was using it for leverage to lean forward to pull in the chips. In fact, he placed that hand over a stack of chips of the player next to him (who had left the table like all the others for break). As he was pulling in the pot with one hand, he noticed the dealer's eyes move off him and at that moment pulled in the chips that were underneath his other hand. To the naked eye it just looked like he was pulling in the chips with both hands."
This was the story, according to Michael Craig, that tournament director Jack Effel told an adjacent table after they asked why the player was being led out by security. And then Effel said, "He'll be banned from the World Series forever." There you have it.
Read the entire story at the Full Tilt Poker Blog.
Sbrugby's Back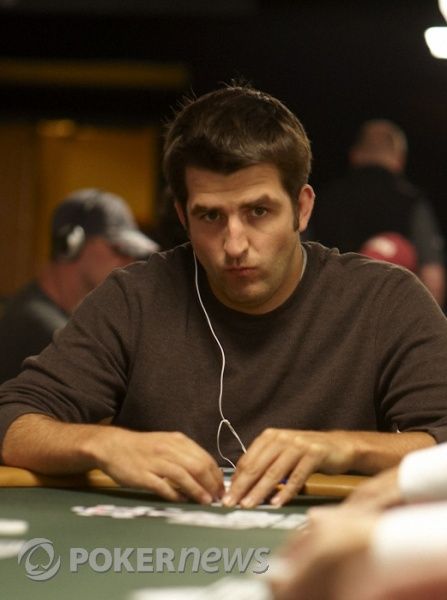 Brian Townsend has decided to leave CardRunners as the lead instructor. According to his blog, this is something that he has been thinking about for a while. He will still be participating in the forums and watching the videos though.
He cites time as one of the reasons. "When I joined CardRunners back in 2007, I joined because I thought it was a great company and because I wanted to gain experience helping run my own small business. CardRunners is still a great business but it is one that is much more time consuming than I would have imagined. I value the friendships I have created here immensely, but over the previous months I have started to realize that it is time for me to move on and devote my time to playing poker."
Townsend has a few more videos in the works, and then he's hanging up his hat. Retirement of the CardRunners badge also means no more Red Pro status for Townsend. So he'll be playing under "sbrugby" again.
Check out his whole blog here.
Oléééé Olé Olé Olé!
The PokerStars Latin American Poker Tour has just announced its latest stop on its tour of the south. From August 4 through 8, Florianopolis, the capital of Santa Catarina, Brazil, will be the home of the LAPT.
"I am so happy that the LAPT will return to Brazil again this season, Andre Akkari said. "It's got everything; players can enjoy the amazing surroundings whilst playing some of the best poker in Latin America!"
The event will take place at the Costão do Santinho resort and will feature a buy-in for $2,500 + $200. Florianopolis has been called the "best city to live in in Brazil." "We are very pleased that the LAPT will return to Brazil for the penultimate Season 3 stop and anticipate this event to be one of the biggest in LAPT history," said LAPT President David Carrion. "The support from the government and the outstanding resort make for a combination that will help provide a one-of-a-kind experience for players and their guests."
Want to get to Brazil? Sign up for a PokerStars account and win your way there.
There's an App for That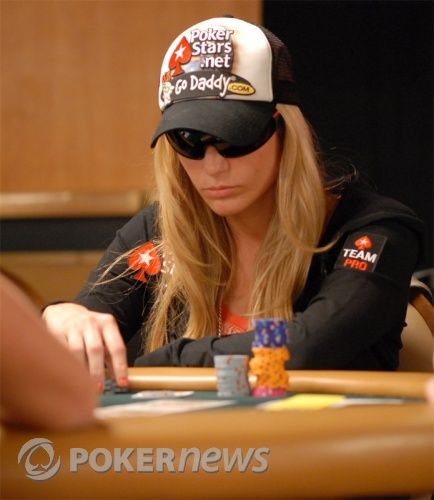 Vanessa Rousso has just launched her poker app for the iPhone. Poker 1 on 1 with Vanessa Rousso is now available in Apple's App Store. The app focuses on heads-up play and has an interactive learning environment that lets users "learn by doing" with various simulations, games, and challenges. If you just want to play, you can do that, too. The "just for fun" part of the app allows users to play against "virtual Vanessa" or you can play against your friend in player-vs-player matches using Bluetooth.
"My biggest passion outside of playing poker is in teaching poker strategy. I love watching that light bulb go off in my students' minds when they discover something new," Rousso said. "It is very exciting when their confidence level improves as a result of implementing what they have learned."
Want the app? Get it here.
Buffer Room
The Luxor has just opened the Bruce Buffer Poker Room. Buffer is known as the "voice of the UFC" and is also a Friend of Full Tilt Poker. The room will host a variety of tournaments and activities that are sure to pick up around fight weekends in Las Vegas. Buffer will make appearances throughout the summer and there will also be special tournaments in which players will get to take him on in a heads-up match.
The Bruce Buffer High Stakes Poker Lounge will house one table for high-limit games and is available upon request, so if you're jonesing for Buffer-inspired gear, you can check out the Buffer Zone Retail Shop in the LX Logo Shop.
Yahoo! Sports has more.
Annette Says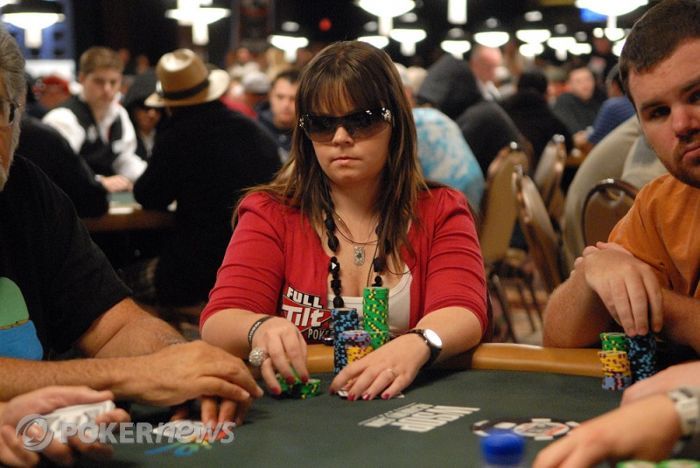 ESPN The Magazine recently published an interview with Annette Obrestad. In it she discusses everything from playing poker with girls, to how Norwegians perceive her, and why she would rather sit at a table of Doyle Brunson's than a group of online players.
On ladies events, she says, "It's easy money." She also says: "I've always said that girls suck at poker. I say that because they do. Maybe they just aren't as competitive and don't try to learn from their mistakes. But I don't want them to get better. I like the uneven playing field."
"I would much rather sit at a table of Doyle Brunson's," she says. "Online players process information so much faster and don't let their egos get in the way of becoming a better player. No disrespect to Doyle, but I'd rather play him."
Check it out here.
GTL and Online Poker?
Gym, tan, laundry, online poker? Soon New Jersey residents may get to add online poker to their list of daily activities. A bill was released in New Jersey that would allow Atlantic City's casinos to create websites for residents to bet online. The sites would be regulated by the state and would take 20 percent of the new revenue in taxes.
"This bill will provide an astounding number of revenues and jobs for the state of NJ for our casinos who are struggling and for reinvestment in Atlantic City," said Senator Ray Lesniak, the bill sponsor. An estimated 500,000 New Jersey residents have online poker accounts and collectively wager about $150 million a year.
"Establishing intrastate Internet gaming for state residents will enable New Jersey to funnel new and existing online players into sites licensed through Atlantic City's casinos, capturing previously lost tax revenue and offering New Jersey casinos a new channel for driving traffic to the resorts," said William Pascrell III, a lobbyist representing the online entertainment industry.
Read more at NJ.com.
IFP Reacts
Recently, the Swiss government ruled that poker was a "game of luck" and made private games illegal. The International Federation of Poker has issued a response to this ruling.
"This is yet another example of misguided poker thinking by courts and judges who simply do not understand the game - i.e. that poker is a 'mind-sport' of strategic skill far more than luck," IFP President Anthony Holden said, speaking on behalf of the IFP and its 25 member nations.
"The same has happened in various US states, at the very moment when America's repressive Unlawful Internet Gambling Enforcement Act comes into force. If poker-players and admirers just stand by and watch this happen, we are conceding our rights to external forces who still think poker is a remnant of the old Wild West, rather than the clean, regulated, skilful 'mind-sport' all current poker-players know and love."
Read more about it at IFP.com.
Be sure to follow us on Twitter for up-to-the-minute news and become a fan on Facebook.