The Nightly Turbo: Poker Hall of Fame Nominations Open, Florida Changes Its Poker Laws, and More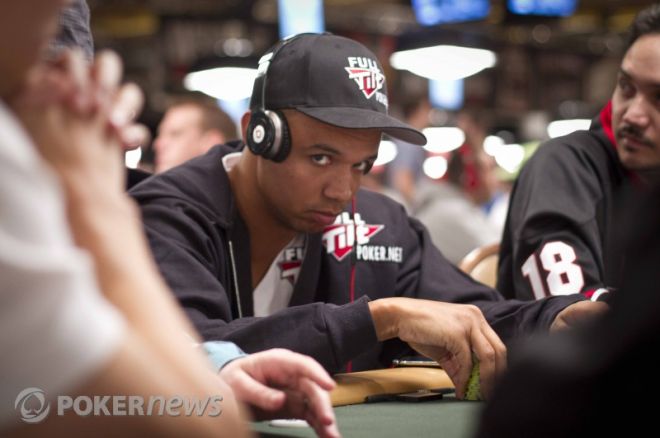 July 1 ― nominations open for the Poker Hall of Fame, Florida changes its poker laws, and German courts mete out punishment in a Berlin Poker Tour robbery. We also try to figure out why Phil Ivey is so sick. It's all in tonight's Nightly Turbo.
In Case You Missed It
Another week of the 2010 World Series of Poker is in the books. As the World Series Turns is back with the scoop from the tournament floor.
Three bracelets were handed out in the 34th day of the 2010 World Series of Poker. Event #53 won't see a repeat winner this year because its reigning champ was eliminated on the first day. Read all about it in the WSOP recap.
Want the best and most extensive tournament coverage from tournaments around the world? Can't stay glued to your computer all the time? Go mobile! PokerNews has just released its iPhone App. Read all about it here.
Nomination Time
Nominations for the 2010 Poker Hall of Fame have opened and anyone can participate, so submit your nominee online along with a brief description. On September 1, the top 10 vote-getters from the public will be announced. The Poker Hall of Fame governing council will review the nominations to determine if anyone needs to be added. On September 13, the current Hall of Famers and a panel of media members will vote on the final list. The top two vote-getters get in.
You can't just vote for anyone. Remember last year when Tom Dwan got nominated but then unnominated because he didn't fit the requirements? So think about these factors when making a decision about who you want to nominate:
A player must have done the following:
played poker against acknowledged top competition
played for high stakes
played consistently well, gaining the respect of peers
stood the test of time
A nominated nonplayer must have contributed to the overall growth and success of poker, with indelible positive and lasting results.
The nomination process opens July 1 and will remain open until August 31.
Head on over to WSOP.com for more.
Happy Days for Sunshine State Poker Players
June 1 may have been a dreaded day for U.S. poker players with the UIGEA being enacted, but July 1 was a good day for Florida poker players. A state law went into effect on July 1 to raise the buy-ins for no-limit poker games in card rooms across the state and extend the hours, as well.
A $100-maximum buy-in for cash games has been lifted and there are no more buy-in limits. Tournament buy-in limits, which were once set at a $1,000 maximum, are now unrestricted. Operating hours have been extended at parimutuel rooms to 18 hours Sunday through Thursday and 24 hours on Friday and Saturday. Seminole casinos have been allowed to have 24-hour card rooms, so this will not affect them.
Find out more at CFNews13.com.
Book'em
One of the scariest moments in poker occurred in March at the PokerStars European Poker Tour Berlin. Four men rushed into the Grand Hyatt Hotel in Berlin and made off with €242,000. No one was seriously injured during the robbery.
Just weeks after the robbery, all four suspects were arrested, and now a German court has convicted them of robbery and bodily harm. They were sentenced Thursday. The 21-year-old "ringleader" of the group received a prison sentence of three years and nine months. The other three, ages 19 to 20, will each spend three and a half years in a juvenile detention center.
Here is more on the story.
The Real Deal
American boxer and Boxing Hall of Famer Evander "the Real Deal" Holyfield has signed on as the spokesperson for RealDealPoker.com. Fitting, don't ya think?
RealDealPoker is an online site that deals real cards. Actual cards are shuffled and dealt by machines ensuring the true randomness of card play according to the site. Also according to the site, "The number of unique combinations in a deck of 52 playing cards equates to 80 duovigintillion (1069), which equates to 80, 658, 175, 170, 943, 900, 000, 000, 000, 000, 000, 000, 000, 000, 000, 000, 000, 000, 000, 000, 000, 000, 000, 000." We don't get it either. On to Holyfield's statement.
"Real cards being dealt online ― why didn't someone think of this sooner," Holyfield said. "If I'm playing poker, I like to know I am playing with real cards and not just a computer. RealDealPoker.com is a poker room I'm very proud to be associated with."
Why is Ivey So Sick?
Kristy Arnett went on a mission at the Rio to find out why Phil Ivey is so sick. Hear what some of the pros had to say below.
Your Facebook page can use another friend, so add us, and follow us on Twitter for up-to-the-minute news.