FTOPS XVII: Double Jersey Winners, Family Ties, and More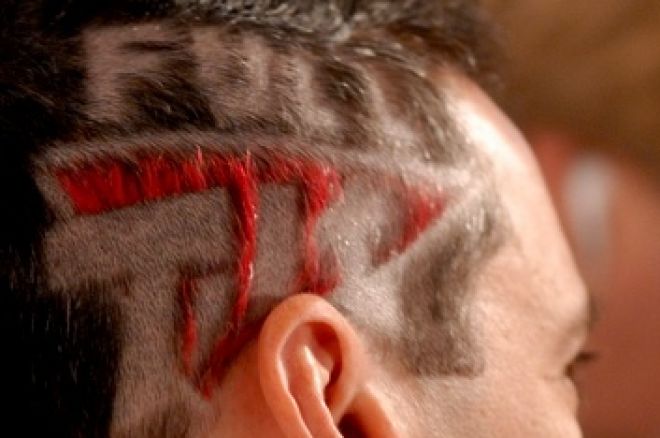 The 17th installment of the quarterly Full Tilt Online Poker Series wrapped up today with the second day of the $600 Main Event. Take a look at some of the interesting stories from the last two weeks:
Best FTP Pro Performance: This one is pretty easy. Red Pro Brandon Adams dominated the field in one of his specialties, limit Omaha hi/lo. He won the $200 event for $39,790, making him the only Full Tilt pro to win an FTOPS this go-round and the sixth ever to get both his name in red and his avatar in a jersey. Jeff Madsen and Chris Ferguson also made final tables, finishing third and fifth respectively.
Biggest Tournament Achievement: Brent Roberts, who plays as "Broberts85" on Full Tilt, accomplished an impressive feat a few months ago by becoming one of few players to own FTOPS, WCOOP and SCOOP victories. But he went one better when he picked up a second FTOPS title in Event #1, besting 4,590 entrants in the No-Limit Hold'em kick off to win $164,357. For a predominantly cash-game player who rarely grinds tournaments, that's pretty impressive.
Triple-Double Plus Double-Double: Roberts wasn't the only one to win his second career FTOPS event in this series. Three players ― Roberts, Mickey "mement_mori" Petersen and Mark "xqsavs" Radoja ― picked up another jersey to add to the ones they already owned. But four players joined the double-jersey club during FTOPS XVII. Mike "chapmoney" Chappus won his first and second FTOPS title in the last two weeks, taking down Event #3, the $300 No-Limit Hold'em Six-Max Turbo Shootout, and Event #24, the $200 No-Limit Hold'em Cashout, for $68,040 and $49,497.
Best Name: You have to be pretty confident to start a new account just in time for FTOPS and name yourself "FTOPS XVII HERO." HERO finished sixth in Event #3 for $9,331. The name and status as a new account caused some muttering in online forums, but you've got to admire the bravado it takes to call your shot and be stuck with the name even if your series falls flat.
Weisen Up: This was Melanie Weisner's debut FTOPS as a Red Pro. She hosted the $500 heads up event and picked up a few small cashes without making a big splash. But the Weisner family still made its presence felt. Her brother, Andrew "SkillVille" Weisner, won Event #9, the $100 No-Limit Hold'em Rebuy, for $110,669.
Brotherly Love: In addition to the Weisner team, another pair of siblings has been busy at the tables this month. Thayer "THAY3R" Rassmussen and Geoff "GeoffRas22" Rassmussen have been tearing up FTOPS XVII. Geoff won the family's first jersey in the Super Turbo event while Thayer final tabled two other events, finishing seventh in both. They have eight cashes between them in this series.
The FTOPS might be over, but the miniFTOPS is just around the corner. Sign up for a Full Tilt Poker account today to get your shot at a silver jersey, and as always, follow us on Twitter for up-to-the-minute news.