Off the Felt with Rayan Nathan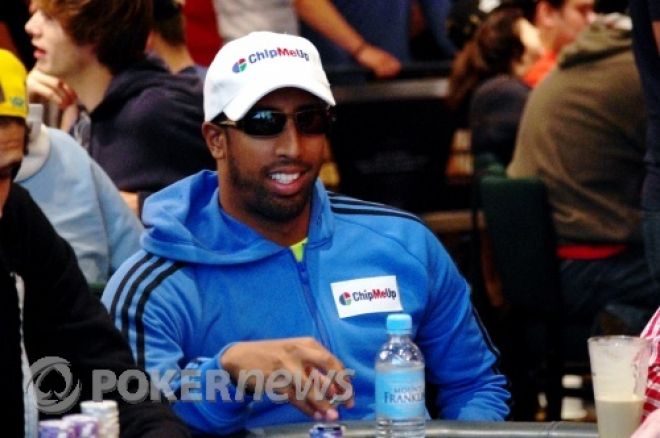 We sat down with Rayan Nathan recently to discuss his WSOP (and not all of it was spent in Las Vegas), November Nine predictions, and pétanque. (You have to Google pétanque for an explanation.)

OK, we think that most people are finally just getting over the grind that was the 2010 World Series of Poker. What did you do to help cure the WSOP hangover?
Leave Vegas as quickly as possible, in fact I'm all the way in Australia, as far away from the Rio as I think is possible. Hopefully they find a new destination for the WSOP!
Let us in on your favorite moment from the summer.
Leaving Vegas to go and watch the World Cup in South Africa. It was amazing; safaris and world cup soccer. I also made it back in one piece.
So you've had time to think about the final tablists for this year's WSOP Main Event, can you give us your November Nine predictions?
The heads up goes till December and they have to come up with a new tag line for the final table. Or Mizrachi wins but the IRS comes through the roof and raids the money. I hear Penn and Teller are actually IRS double agents.
What's next on your poker calendar?
I'm hoping to qualify or play some of the World Series of Poker Europe or European Poker Tour London events. I have friends there and London in summer isn't bad.
We always like to know what path you think life would have taken you if poker wasn't in the mix, so what do you think you'd be doing if you weren't playing poker?
Well I'm busy with ChipMeUp and PokerNews Strategy, but if I wasn't doing that I'd be making Rom-Zom-Com (Romantic Zombie Comedy) films. A film with zombie poker players wouldn't work, it would be hard to notice the difference.
Do you have any superstitions before a tournament?
I try to wake up on time, and eat some bananas but thats about it.
What are the top three songs on your poker playlist on your iPod?
Something by 2 Many DJs , I dont know the songs they are all mixed together.
Who is more intimidating Phil Ivey or Mel Gibson?
Mel Gibson the guy is crazy have you seen South Park?
If you could have one super power, what would it be?
To make amazing tasting soup dumplings, that and maybe flying, but probably dumplings.
You clearly excel at cricket, but if you had to choose to play one, would you pick cricket or another sport, like pétanque?
I'm pretty good at soccer and have been playing some bocce recently which is very similar to pétanque.
Follow us on Twitter for up-to-the-minute news.