The Weekly Turbo: World Poker Tour Heads to Florida, Part Two of the UB Cheating Scandal, and More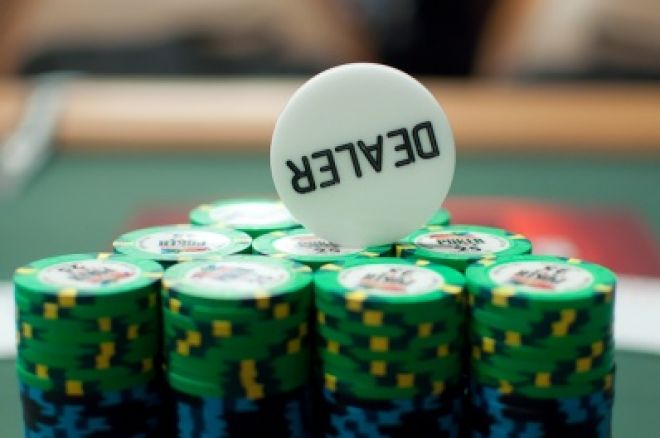 You've made it through the entire week. Maybe you were a little busy with the FTOPS or just crushing your home game and couldn't get caught up on all the news that happened this week, like the World Poker Tour announcing a stop in the Sunshine State or Wicked Chops Poker posting the second part of its UB cheating scandal detective work. Well, we're bringing you the top stories from the week so you can get caught up. You can always redeem yourself, starting Monday, and remember to read the Nightly Turbo every night, or you could always sign up for the newsletter.
Heading to the Sunshine State
The World Poker Tour has just finalized a contract with the Seminole Hard Rock Hotel and Casino in Florida. Not only are Florida poker players experiencing no cap on their play and extended hours of operation for their card rooms after legislation passed July 1, but they can now look forward to a $10,000 televised WPT event next year, scheduled to take place April 27 through May 3, 2011.
"What's exciting is that Florida will draw from not only the local area, but from across the world," WPT CEO Steve Heller said. "This year you'll see Florida boom as poker market."
The WPT has a five-year contract for a least one tournament a year at either the Tampa or Hollywood, Florida Hard Rock Hotel and Casinos.
"I'm extremely excited that there is going to be a WPT event in my hometown. I would love to make the final table of that event so that I could have all of my friends and relatives come watch me play," Jason Mercier said.
The Sun Sentinel has more.
Scandalous
Back in June, the boys from Wicked Chops Poker brought you Part 1 of the UltimateBet super-user cheating scandal . They're back now, releasing Part 2.
Part 2 outlines how Russ Hamilton cheated and names accomplices who helped him along the way. Part 2 also takes a look at how many other people had access to "God Mode." One way Hamilton cheated was by creating multiple accounts. Each account would crush souls for short periods and then disappear. Soon the account would change usernames and do the same thing all over again. According to WCP's detective work, it was to the tune of "23 accounts. 117 usernames. $22 million dollars."
Read all about it here.
Matusow Wins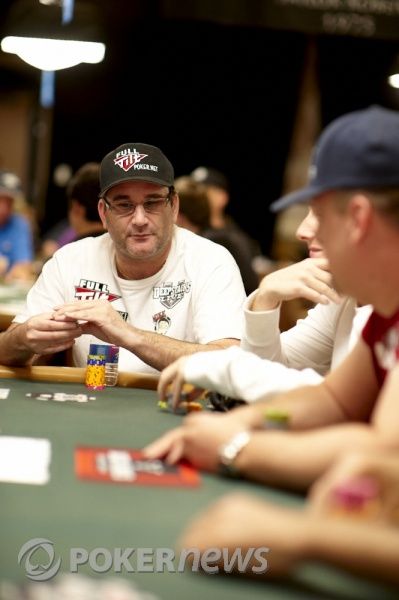 Mike Matusow took a trip to the "Sunshine State" over the weekend to teach a DeepStacks Live clinic. While he was there, he entered the $1,100 buy-in Florida State Poker Championships. It wasn't an easy field, with the likes of Chino Rheem and Michael Mizrachi taking their seats at the felt.
Matusow, however, outlasted the field and took home the first-place prize of over $100,000. You can add this win to Matusow's record, but if you're keeping a tally of how many of Sam Chauhan's clients are winning, then add a little tick mark in that column.
"This title, even though, it may not be the WSOP Main Event or WPT event, was very important to not only me but for my company, DeepStacks Live. I came down here to put on one of my famous one day power poker courses to help Florida players adjust better to the new limits and in turn I proved to people that when you are well trained and prepared you can expect to win," said Matusow of his win.
The Sun Sentinel has more.
Vegas Goes to London
Are you headed to London for the World Poker Tour's inaugural London stop? Well, if you do and you're a frequent Bellagio player, then you might feel right at home. And if you aren't a Bellagio afficionado, you'll have the chance to find out why everyone wants to play at the Bellagio.
Bellagio Tournament Director Jack McClelland will be taking on the same role for WPT London. He will be joined by Bellagio's director of poker operations, Doug Dalton, who will oversee all the cash games during the WPT event.
"There's a real buzz about the WPT London Poker Classic and it fits that we have chosen to partner with two of the best in the business to oversee the action. Jack and Doug bring experience and stature to the event and cash games. We may not have the water features of Bellagio but we're expecting top tournament action at The Palm Beach Casino and some Bobby's Room magic at Crockfords," Simon Tomsett, Genting Casinos London Poker Manager said.
Plenty of your favorite pros will be in attendance at WPT London including Phil Ivey, Sorel Mizzi, Tony G, and Annette Obrestad, just to name a few.
Want to rub elbows with them? Qualify for WPT events now on PartyPoker.
World of Jenks
The series premiere of World of Jenks is September 13 at 10 p.m. EST on MTV. You might ask yourself, "Why are they telling me this?" Well, Andrew Jenks, the director and host of the show, is bringing us this documentary to show us what it's like to live the lives of people in all parts of the U.S., from all walks of life. Jenks moves in with these strangers for a week to bring us a glimpse into their lives, whether they are a MMA fighter, a homeless teen, an NFL cheerleader, and you guessed it, even a poker player.
Jenks followed Nick Schulman around during this year's World Series of Poker. We're not sure when his episode will air, but we've got the trailer below for you.
And you can check out the World of Jenks Facebook page for more.
PartyGaming Targeted
The Commonwealth of Kentucky has been trying to seize the domains of 141 Internet gambling sites for quite some time now. Pocket Kings, the operator of Full Tilt Poker, has been named in the suit, and as of late, PartyGaming is in the Commonwealth's sights.
On Wednesday, Kentucky amended its suit to add PartyGaming. Since 2006 and the passage of the UIGEA, PartyGaming hasn't operated in the U.S. market. Because of that, Kentucky is attempting to collect funds from 2005 to 2006.
RecentPoker has more.
And the Winners Are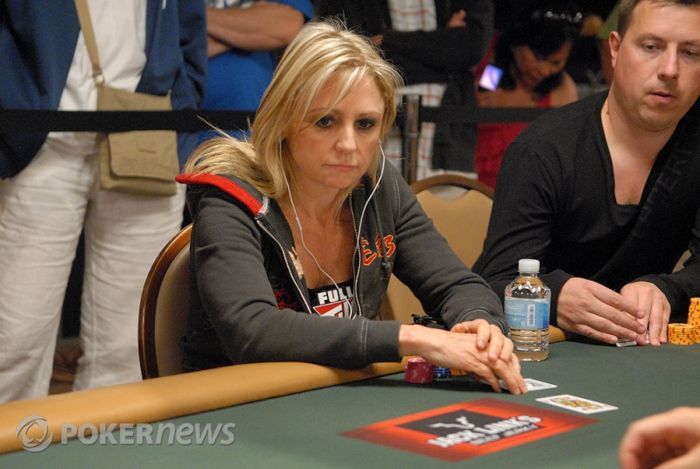 On September 3, three women will be inducted into the Women in Poker Hall of Fame at a ceremony at the Golden Nugget's Grand Ballroom in Las Vegas.
This year, Jennifer Harman and Kathy Liebert are being inducted, as well Billie Brown, who will be inducted posthumously. Brown created and hosted the California State Ladies Poker Championship and was the first person to guarantee a prize pool in a poker tournament. She was known as an innovator for establishing exciting tournaments and poker promotions.
To find out more about the inductees and get your tickets for the event, head on over to the WomensPokerHallofFame.com.