The Nightly Turbo: PokerStars NAPT Announces New Stop, ESPN Inside Deal, and More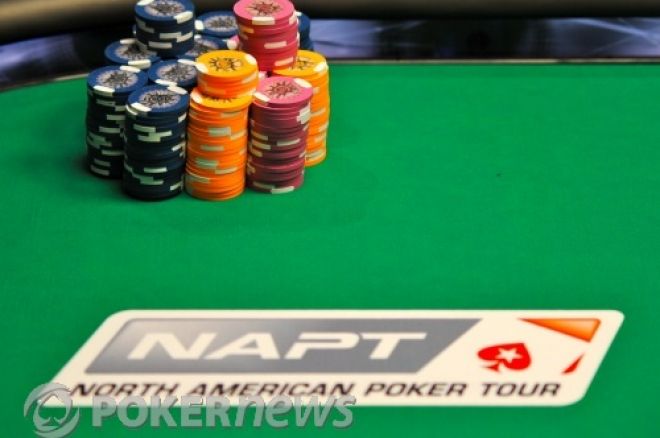 In tonight's Nightly Turbo we have the scoop on the hotly anticipated next stop of the PokerStars North American Poker Tour, ESPN's Inside Deal is back with weekly shows and more.
In Case You Missed It
Did your DVR not record the Aussie Millions on GSN this week? Don't worry. Ours worked and we decided to recap it for you.
The PokerStars Big Game premiered last night. While the show was being taped in Las Vegas, we went to South Point for a behind-the-scenes look at the show. Check it out here.
Day 18 of the 2010 World Series of Poker is in the books. Here is your WSOP recap.
The high stakes action isn't as fast and furious as we're used to with the World Series of Poker going on. The Online Railbird report has all the action.
Get Him to The Bike
The PokerStars North American Poker Tour has just announced the next stop on the schedule. Players will be happy to know that the NAPT will call So Cal their home from November 12 through 17 as the Bicycle Casino plays host.
"I've played at The Bike in the past and there is a strong local presence in LA," Team PokerStars Pro Daniel Negreanu said. "It's always really important for a tournament's success to have a strong core of local players as it gives even more incentive to travel to the events when you know there will be big money on the line. I'm looking forward to playing."
The Main Event will feature a $5,000 buy-in but there will be a wide array of side events for players with any bankroll.
Sign up for a PokerStars account today and qualify for your NAPT Los Angeles seat!
Inside Deal
ESPN's Inside Deal is back this week with a new episode. Bernard Lee is back in the studio from his Vegas vacation and is seated alongside Laura Lane. They take on the ever-so-popular ladies event discussion and talk toEric Buchman about his bracelet win. Andrew Feldman talked to Gary Wise about prop bets and everything else that's going on on the ground at the Rio. Check it out below.
Super-user Scandal Part I
Wicked Chops Poker has released Part I of the UltimateBet super-user cheating scandal. They lay out the story of Russ Hamilton and how he became involved in UltimateBet and ieLogic, which was founded by Greg Pierson and Jon Karl. That led to the stories of Hamilton asking Pierson to "develop a "tool" that would allow him to see hole cards and catch the cheater."
There's more where that came from in Part I; Part II is coming shortly.
Head on over to WickedChopsPoker.com for more.
This Week in Poker
ThisWeekIn is a television network owned by Jason Calacanis andKevin Pollak that covers a wide array of topics ranging from tech to entertainment. Well, now you can add poker to that list. ThisWeekinPoker launched Tuesday at 1 p.m. PST with the first live web stream from the Rio.
The guests this week included Phil Hellmuth, Jennifer Tilly, and blogger and PokerNews Op-Ed writer, Dr. Pauly. The show is hosted by two of the guys at Wicked Chops Poker.
If you missed the episode this week, you can catch it at ThisWeekIn.com and remember to tune in next Tuesday for another episode.
Dinner Bell
On dinner break from your event and not really feeling the poker kitchen again? You can always try Musashi. Kristy Arnett takes us on a tour of the restaurant that is quickly becoming a favorite among players.
Following us on Twitter is a really good idea. Another good idea? Facebook.