The Nightly Turbo: Caesars Palace Classic, Howard Lederer's Latest Blog, and More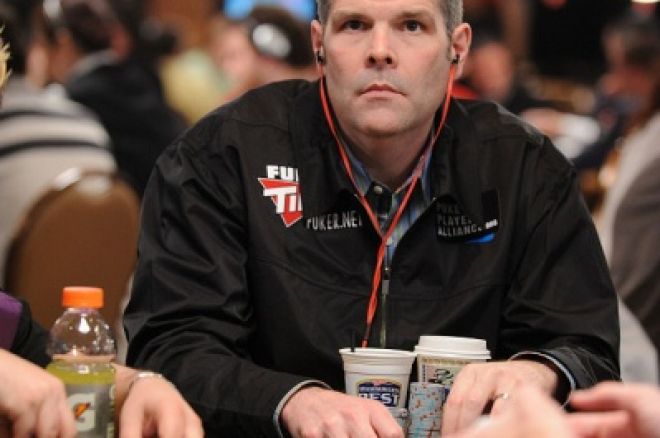 The weekend is finally here. Some of you are grinding away on your computers, some of you are in Hammond, and some of you are at the Caesars Palace Classic in Las Vegas. If you're not doing either of those things, well, we don't know what you're doing, because Facebook is down. Regardless, we're going to give you little news nuggets to take with you into the weekend. A November Niner is working is magic at the Caesars Palace Classic, so we'll tell you about that, Howard Lederer's blog, and more.
In Case You Missed It
Trying to set up your fantasy football team for this weekend's games and having problems? It's probably because you didn't look at the Pigskin Diaries yet.
Wondering what's been going on in Las Vegas over the last few weeks? Kristy Arnett is going to tell you in the latest Las Vegas Life.
Full Tilt Poker's high-stakes scene picked up midweek and Gus Hansen is trying to get out of the red after having a horrible start to the year. How's it going for him? Find out in the Online Railbird Report.
We're profiling the 2010 World Series of Poker November Niners leading up to the final table. Joseph Cheong is the latest one on our list. Find out how he got to the Final Table and what to expect from him in our latest profile.
Professor's Thoughts
It seems that each year there is a debate surrounding the Poker Hall of Fame. Last year, it was the "durrrr" debacle when he was nominated and then taken off the list. This year, much like the reason Tom Dwan was taken off the list, we have the age debate. Everyone has their opinions and some even take to their blogs to be heard.
Howard Lederer recently posted his thoughts on the matter. Does he feel like the best player got in? "Objectively, I have to say no and I don't think you'd get an argument from either Erik or Dan. Anyone who has even casually followed poker over the last ten years knows that the best and most accomplished poker player on this year's list was Phil Ivey."
Lederer goes on give his side of the "age" debate, saying that the Hall of Fame should formalize the Chip Reese Rule, that a player must be at least 40 years old to be inducted, and no one would question why a player like Ivey didn't get inducted. He even talked to Ivey about it and said that Ivey "wondered if he could respectfully decline if he was inducted. He didn't want to insult the voters, but he feels like his career is just getting started — a scary prospect for all of us but likely true. He also said, in no uncertain terms, that he didn't want to be elected at a younger age than Chip. He played with Chip for years and knows how much it meant to Chip to be the youngest inductee into the Hall of Fame."
Want to read the entire post? Head on over to the Full Tilt Poker Blog.
Caesars Palace Classic
A few days ago, we told you about the Caesars Palace Classic, which began Thursday. The first event on the schedule was the $230 buy-in no-limit hold'em event. It attracted 232 players including 2010 World Series of Poker November Niner Filippo Candio. Those 232 players generated a total prize pool of $45,008. Candio finished Day 1 of the two-day event fourth in chips. We hope he's not using all of his run-good now. The final ten players will take their seats again on Friday to play for the $9,450 first-place prize.
Check out the entire Caesars Palace Classic schedule at CaesarsPalace.com.
Finally!
The final table of the Doubles Poker Championship is set. We know you've been following along on GSN, so you already know how the game works and which teams are in the finals, but just in case you don't, here's the rundown.
Two players share a hand and alternate playing each street. Each player has to earn points to advance. Thirty-two players began in the preliminary matches and 16 made it to the semifinals. Now, just eight players (four teams) are left. The teams are composed of Huck Seed and Allen Cunningham and David Benyamine and Tony G — both teams won their semifinal matches. They will be joined by semifinal runner-up teams of Howard Lederer and Phil Gordon, and Chris Ferguson and Phil Ivey.
Three one-hour episodes will air on GSN beginning Saturday, Oct. 23 at 9:00 p.m. EDT, with the final one airing November 6.
Find out more at GSN.com.
In the Glossy Pages
IGA Magazine has featured PokerNews' own Lynn Gilmartin. We don't want to give everything away, but Lynn discusses some of her favorite things about working in the industry, playing poker, and traveling all over the world.
GamingAwards.com has more.
Follow us on Twitter and like us on Facebook.