The Weekly Turbo: PokerStars Inks Two Deals, Hachem Makes History, and More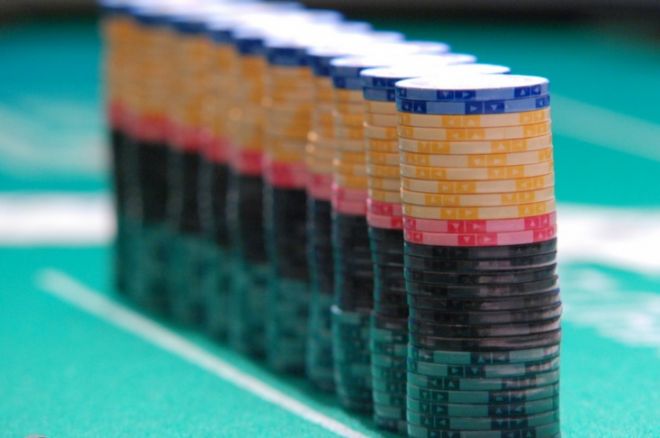 We'd like to think you kept up with all the news that happened this week, but in reality, you were probably taking care of all the fish on your favorite online poker site, which is why we're bringing you the Weekly Turbo - a compilation of the week's top poker news stories, just so you can be up-to-date with everything. This week PokerStars was busy inking deals and Tony Hachem was busy making history. Read on to find out more.
Teaming Up
FOX and PokerStars have partnered to bring an entire poker section to the FOX Sports website.
"FOX Sports is thrilled to team up with PokerStars.net. Poker enthusiasts are some of the most fanatical and engaged sports fans on the web today. We look forward to delivering the poker experience to our 26 million users," Vice President of Gaming at FOX Sports Interactive Jim Bernard said.
The PokerStars.net will provide a free-play poker client and host news, tournament results, poker strategy, and rules.
"FOXSports.com is one of the most popular online destinations in the world, with thriving sports, gaming and poker arenas that host the best live and editorial content on thousands of sporting and gaming events every week. This tie-in will see FOXSports.com and PokerStars.net combine the best live and editorial content with the web's best online poker games," Joe Versaci, PokerStars.net North America regional marketing director said.
Read more on NewsCorp.com.
Back-to-Back Hachem
On Thursday, we told you that Tony Hachem was in the running to take the honors of the PokerStars Australia New Zealand Poker Tour Player of the Year. Hachem did just that by making the money of the ANZPT Darwin, after Aaron Benton was eliminated in 15th place. He has already made history with his back-to-back POY honors, and now, with 12 players left in the event, he's striving for another record: to become the first player ever to win multiple ANZPT titles.
He will begin in fourth place (187,000) on the chip leaderboard when play resumes Saturday, but he has Billy "The Croc" Argyros and 2010 Asia Pacific Poker Tour Auckland winner Danny "Brotha D" Leaoasavaii to get through, as well as the nine other players all looking to take home the title and $57,000 first-place prize.
Can Hachem make history again? Follow the action at the PokerStars Blog to find out.
New Software Coming to ESPN Poker Club
PokerStars.net and ESPN have signed an integration deal whereby PokerStars.net will provide the software for the ESPN Poker Club, a free-to-play poker section of ESPN.com.
"ESPN.com is one of the most important online sports venues, and ESPN Poker Club is entering its fifth year on the site. This agreement will enable PokerStars to implement its superior technology and integrity in operation, and we look forward to establishing more product innovation with ESPN in the future," PokerStars.net North American regional marketing director Joe Versaci said.
This deal extends the already existing relationship between the online poker giant and the worldwide leader in sports. The integration will debut in November — just in time for the 2010 World Series of Poker Final Table, we presume.
"We're excited to take the ESPN Poker Club to PokerStars.net, where we will be able to provide a better offering for fans, including a greater selection of games, prize options and an improved player experience," ESPN.com poker editor Andrew Feldman said.
Check out ESPN.com in November for the new software, and if you want to play on PokerStars, sign up for an account through PokerNews. You'll be able to take advantage of the exclusive freerolls we offer.
Is Tony the Third Most Hated Man in Poker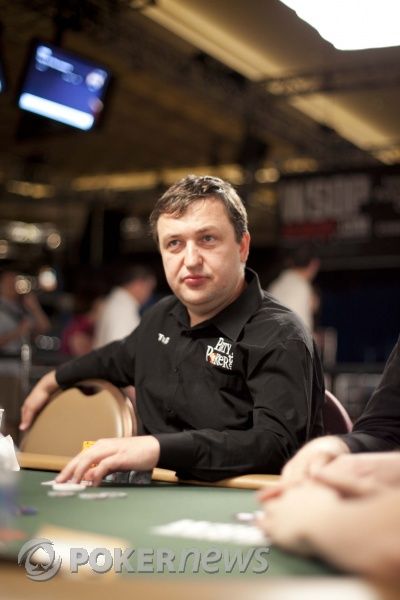 The title of Tony G's latest blog is, "I am the third most hated man in poker." We can only assume he's speaking of the poll that Doyle Brunson conducted on his Twitter where he asked his followers to rate the "poker player you want to kill" among other categories. Phil Hellmuth topped the list (although we don't think these followers took into account the money Hellmuth has raised for various charities - come on guys, give him a break!), while Russ Hamilton landed in the second spot, and The G rounded out the top three.
This ranking caused Tony to do some soul-searching, it seems, and he has taken to his blog to apologize (in true Tony G fashion) to Andrew Robl for the way he acted on a recent Big Game episode. "I crossed the line with calling the clock on him and giving him a big welcome to the game. I like the kid and wish him all the best – he'll thank me in later years for this treatment – he will be a man for it. Robl learned that I am a big crocodile with Lithuanian stripes – unlike Vlad the Impaler I don't go for the neck; I bite nit heads off clean as this picture shows."
And to all of his haters, Tony says, "I love all my haters, I really do and hope they can vent against me even more."
You can read his entire blog on PartyPoker.com.
Blog Wars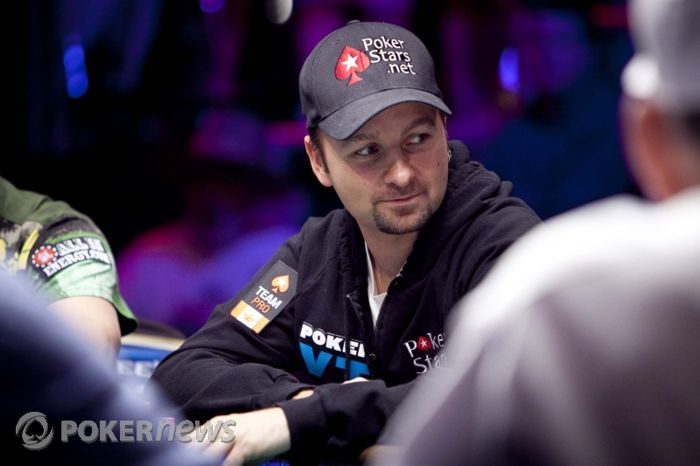 After Tony G's blog about Andrew Robl and the Big Game, Robl took to his blog to tell his side of the story. Robl feels as though both Tony and Daniel Negreanu were out of line on the show, with Tony calling the clock on him and Negreanu badgering him to straddle.
Negreanu was a childhood hero of Robl's and when they first met, Robl was amazed at how humble Negreanu was. But things have changed. "After the last few years since I met Daniel, I can no longer say I see him as humble and down to earth. Which is ironic because during these years I feel that the game of poker has passed him by. The moment he sits down in a game online — at any stakes — the game instantly fills with a 20-person wait list. More than that, Pros (both online and live) constantly lick their chops when he is at their table in both tournaments and cash games (I hear the talk)," he said in his blog.
The next day, Negreanu posted a blog post regarding the situation. He had apparently spoken to Robl on the phone prior to writing the blog and they "are cool and we squashed it. He explained to me why he didn't straddle, and I explained to him how it came off, etc., and we both agreed that we made valid points.
So, as far as I'm concerned, it's a dead issue and I think this all ended up working out better for him anyway. It certainly created a lot of drama and discussion which always makes for a good story line the next time he appears on the show with me or Tony G. He let me know he's OK with me needling him at the table, and I'm obviously fine with taking jabs from him, as well, as long as at the core it's all in good nature which I'm sure it will be."
Well at least these guys are a bit more civil than Matt Stout and Allen Bari.
Check out Negrenau's blog at Full Contact Poker.
Cracking Down
Full Tilt Poker is cracking down on online poker bots. In a recent email sent to a number of players, the online poker site confirmed that several users were using bots, obviously against the T&Cs, so the accounts were banned and funds confiscated.
The number of bots and money "won" was not disclosed. "For a number of reasons, we are unable to provide additional information regarding this case, including the players involved and the game type where it occurred," the email said.
BluffEurope.com has more.
Welcome to the Team
Team PokerStars Pro has added yet another name to its ever-growing roster. Danish pro Theo Jorgensen is the newest member of the elite team. His first foray as ambassador will be to host the opening event of the Nordic Championship of Online Poker on November 4.
"I'm delighted to be joining the world's largest poker site. PokerStars has always hosted the best poker events in the world and sponsors only the most talented players, so I am very excited to be a part of this," Jorgensen said of joining the team.
Jorgensen has won over $1.1 million in live tournaments so far in 2010, which includes first place at the World Poker Tour Grand Prix de Paris in May and a deep run (30th) in the 2010 World Series of Poker Main Event.
"Theo Jorgensen is in every way a fantastic ambassador for poker. Both his impressive merits at the tables and his positive aura fall perfectly in line with PokerStars' values," Michael Holmberg, PokerStars Nordic director said.
Take on Jorgensen on the virtual felt by signing up for a PokerStars account.
High Stakes Poker
Those of you who have been fiending for new episodes of High Stakes Poker might be able to fill that void soon. The popular show will begin filiming in November. Gabe Kaplan and Kara Scott will be back hosting the show, but no player list has been confirmed. We can only assume that the usual suspects will be on hand when the chips and cards go flying.
For now, check out GSN for more.