The Weekly Turbo: World Poker Tour Announces Regional Tours, Eastgate Auctions WSOP Bracelet, and More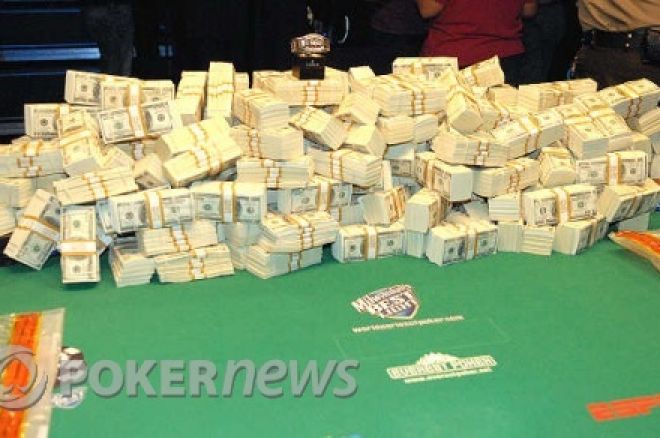 If you missed any of the news this week, it's ok. Well, not really, we bring you the news each day in a nice little format so you don't have to click around a lot, but we'll forgive you - this time. To get you up to speed, we'll be telling you about the World Poker Tour's announcements, what Peter Eastgate is doing with his WSOP bracelet, and more.
WPT Announces New Events
The World Poker Tour has announced a new series of events. Responding to players' requests for WPT caliber event with a variety of accessible buy-ins, the company has added the WPT Regional Series Events in the United States and the WPT National Series Events in Europe.
In these events, winners would not qualify for a WPT title, player of the year points, or a WPT World Championship buy-in, but the event carries the prestige of playing in a WPT-branded event.
The first WPT Regional and National events are WPT Regional Series: Florida at the Seminole Hard Rock, which runs November 19 through 22; the WPT Regional Series: Indiana; at the Hollywood Casino, which runs November 20 through 21; and the WPT National Series: Paris at the Aviation Club de France, which runs February 9 through 15, 2011.
If you'd like to find out more about these events, head on over to WorldPokerTour.com.
For Sale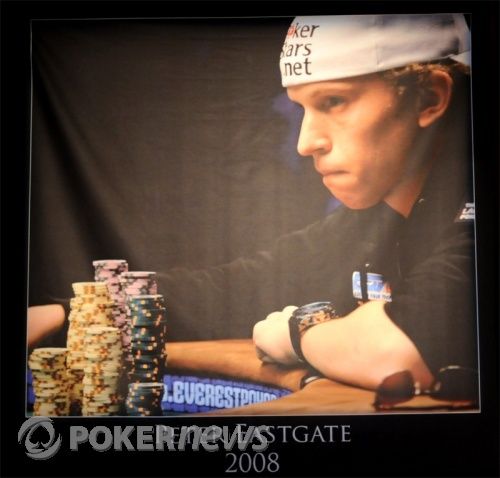 Want to own a part of poker history? You could always bid on the 2008 World Series of Poker Main Event bracelet. Yes, you read that right. Peter Eastgate is putting his bracelet is up for grabs in an auction on eBay. "Well, it was just lying around collecting dust," Eastgate said.
Now don't go thinking he's doing this for his own profit; he's not. He's donating 100 percent of the money to UNICEF.
"Of course, I am still extremely proud of my title to this day. But the bracelet itself, I am never wearing, since I really don't wear any jewelry. So I thought that by giving away the bracelet and watches, a lot more people will hopefully be able to benefit from the items."
The starting bid for the bracelet is $16,000. He is also putting up two watches he wore for the auction, as well.
"I hope that the auctions will attract a lot of people. Every new bid is a help for the less fortunate children helped by UNICEF," he said.
Want to bid? Head on over to Ebay.
Last One Standing in Shootout
The PokerStars.net North American Poker Tour Bounty Shootout was held this week in Compton, California. On Tuesday, 81 players each ponied up the $5,000 buy-in for the tournament. The field was divided into two rounds, and at the end, only nine were left standing. The field included Daniel Negreanu, Phil Hellmuth, Barry Greenstein, Tom Marchese, Annette Obrestad, Vanessa Selbst, Antonio Esfandiari and Michael Mizrachi, to name a few. They were all playing for the $134,280 winner-take-all first-place prize. Also at stake was a seat to the PokerStars.net Caribbean Adventure Bounty Shootout for the player who collected the most bounties.
With the field as tough as it was, its only logical that the final table would be stacked, as well. Kevin MacPhee, Tom Marchese, David Williams, Eric Baldwin, Michael Mizrachi, Pat Pezzin, Clint Coffee, Mohsin Charania and Justin Young all won their first-round tables and played for the title on Thursday.
It was Eric Baldwin who came out on top of the group to collect the title and $134,280 prize. He also received $20,000 for winning his table, and $3,000 in bounties. Runner-up Justin Young will be headed to the Bahamas in January for the PCA. He collected six bounties to add $6,000 to the $20,000 he collected for winning his table.
Final Table Results
1. Eric Baldwin - $134,280 + $20,000 + $3,000 in bounties
2. Justin Young - $20,000 + $6,000 in bounties
3. David Williams - $20,000 + $4,000 in bounties
4. Mohsin Charania - $20,000 + $5,000 in bounties
5. Tom Marchese - $20,000 + $4,000 in bounties
6. Clint Coffee - $20,000 + $3,000 in bounties
7. Pat Pezzin - $20,000 + $2,000 in bounties
8. Michael Mizrachi - $20,000+ $4,000 in bounties
9. Kevin MacPhee - $20,000 + $3,000 in bounties
Find out more on the PokerStars Blog.
Five-Year Extension
The World Poker Tour and the Bicycle Casino in Bell Gardens, California, have signed a contract extension that would see the Legends of Poker remain a WPT event through 2015.
"The Bicycle Casino has been an enthusiastic and devoted venue partner and the WPT is proud to continue its association with the incredibly popular Legends of Poker event and the team behind it," WPT President Adam Pliska said. "The Bicycle Casino is a charter member of the WPT and this extension will allow us to build on a tradition of collaboration and best-in-class poker started in 2002."
This five-year extension ensures that the Legends of Poker will maintain its position on the tour and the WPT televised series through Season XIV.
"It is very evident that the WPT made significant enhancements across the board this year and has plans to continue to do so in the future. We believe these changes are resonating with our players and with us. We've had nine great seasons together and look forward to at least five more. I believe together we'll continue to offer players a better experience during every year of this deal," Bicycle Casino Director of Marketing Kelly O'Hara said.
For more information, visit WorldPokerTour.com.
Dog Collar Bling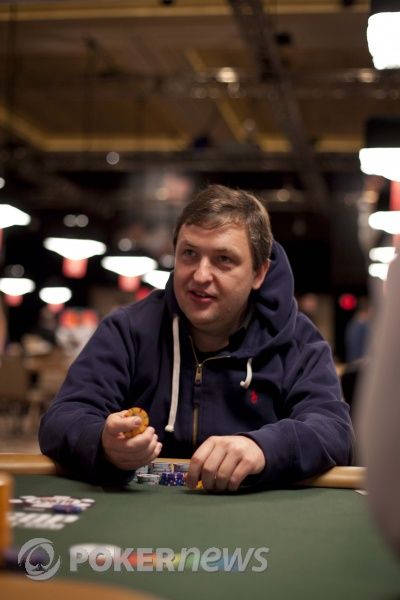 Tony G has decided to buy Peter Eastgate's 2008 World Series of Poker Main Event bracelet. If you recall, Eastgate has put the bracelet up for sale on eBay, and is donating 100 percent of the money received to UNICEF. We know you may be asking yourself, "What on earth is The G going to do with the bracelet?" According to his blog, he'll make a dog collar for his German Shepherd Zasko.
"...As my gladiator and protector he deserves to be kitted out in such style," he wrote.
At the moment, the bidding price for the bracelet is $21,100.
"People will accuse me of trying to make a mockery of Peter's WSOP Main Event win but that is not the intention – I really want to do this. I respect Peter's decision to turn around and say that's it – each to their own and hope that the money I give him for the bracelet goes to a good cause," he wrote.
Read all of Tony's blog for more on his latest (and might we say pricey - but for a good cause) shopping excursion.
*Above image courtesy of the PartyPoker Blog.
New Jersey to Offer Intra-state Online Gaming?
Will New Jersey become the first state to pass online gambling legislation? The state is definitely on its way. A bill, proposed by State Senator Raymond Lesniak (D-Union) that would allow "intranet" gaming strictly for New Jersey residents was approved by the state senate committee and will now be moved in front of the whole senate.
According to reports, under the bill, New Jersey would receive 20 percent of a company's online gambling revenues, which are estimated to be worth around $50 million annually. Players from the rest of the U.S. would be excluded from playing on these sites, but players from overseas would be allowed to participate.
"The revenues generated and jobs created are now going offshore to international gaming operators," Lesniak said in an interview. "S 490 [the bill's title] will redirect those revenues to our casinos in Atlantic City and, under S11, to build a bridge to self-sufficiency for our horse racing industry and help save its 13,000 jobs and $1 billion of revenues generated in New Jersey."
Read more at AtlanticCityWeekly.com.
The Stakes are Going Up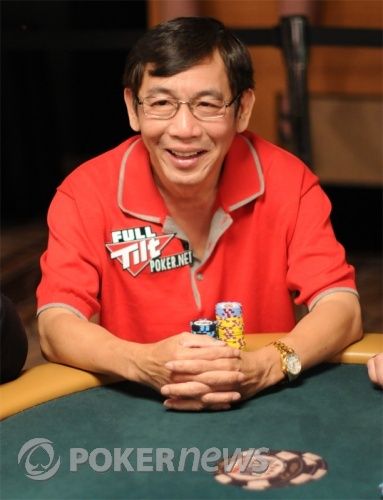 Last week, we told you about the insanely high high-stakes cash games that were taking place in Macau between some Chinese businessmen and your favorite high-stakes regulars, Phil Ivey, Tom Dwan, John Juanda, and Chau Giang.
A post was added Tuesday to the Two Plus Two thread that has been discussing these cash games by Poker King Club Marketing Director Stella Yeh adding more insight on the games. What stakes are they playing for? HKD$10,000/HKD$20,000 with a HKD$10,000 ante per player. Yeh recounts one hand that Giang won over HKD$20 million (around $2,578,255).
Read all about it on TwoPlusTwo.
Harrah's Cancels IPO
Just two weeks after Harrah's announced it was planning to offer 31.25 million shares of common stock in an initial public offering, the company has decided to terminate the IPO. The IPO was set at a price range of $15 to $17 and would have generated over $500 million for the company. The cash generated would have been used for expansion projects, including completion of a 660-room tower at Caesars Palace, and dining and entertainment developments at the Flamingo and Imperial Palace.
The company cited "market conditions" as the reason it decided to terminate the IPO.
Hedgefund.net has more.
Like us on Facebook, and follow us on Twitter for up-to-the-minute news.
For a limited time, you can get 30 percent back (up to €10) on your first MoneyBooker's Deposit, exclusive to Club PokerNews. But hurry, only the first 250 sign-ups will get in on this great promotion.