The Nightly Turbo: PokerStars Home Games, Caesars Palace Winter Classic, and More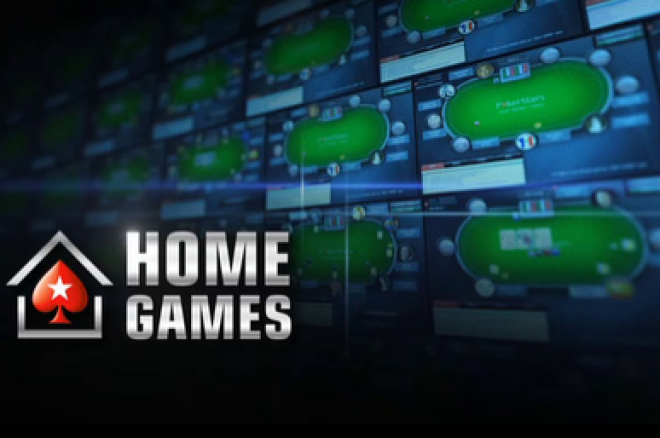 While much of the poker world continues to remain focused on happenings down at the PokerStars Caribbean Adventure, there's a lot else of note going on to report. In tonight's Nightly Turbo, we not only point you to the latest from the Bahamas, but also fill you in on PokerStars' latest innovation, a couple of new tournament series upcoming at Caesars Palace in Las Vegas and in Reno, and more.
In Case You Missed It
The PokerStars Caribbean Adventure Main Event continues, with Adam Geyer ending Day 2 with the most chips of the remaining 173 players. Here's a recap of all of the action from Day 2, and be sure to check in over at Pokernews' live reporting for continuing coverage of the PCA Main Event.
Of course, the Main Event is only part of the story this week down at the Atlantis Resort & Casino, with a number of side events taking place as well. Donnie Peters shares the latest from these many other events happening at the 2011 PCA.
For still more from the PCA, check out the latest episode of the PokerNews Podcast in which the gang talks with PokerNews video hostess Sarah Grant and player Allen Bari. Listen in.
Back in the U.S., the state of New Jersey yesterday became the first state to pass legislation to license and regulate online poker when the State Assembly voted 63-11 in favor of a bill that permits wagering for NJ residents. That vote followed the State Senate having passed the bill back in November. Next up, Gov. Chris Christie must either sign the bill into law, veto it, or send it back to the legislature for changes. Matthew Kredell gives the full scoop, additionally exploring possible consequences should the bill become law.
In the Online Railbird Report, Mickey Doft fills us in on the latest big battle online between Scott "URnotINdanger2" Palmer and Tom "durrrr" Dwan. See who came out on top.
Finally, in the latest installment of Inside Gaming Chad Holloway reports on the growth of gaming in Macau, possible expansion to occur in Illinois, and a legal brouhaha happening at the Palms Casino in Vegas. Read all about it.
PokerStars Announces New Home Games
Quite a buzz yesterday as PokerStars introduced its newest innovation, PokerStars Home Games. Currently only available on the dot-net side, the new Home Games enable players to set up their own private online poker games with friends and/or other invited players. And best of all, creating your own online "poker club" is absolutely free.
When setting up a home game, players can create a club, name it, then issue invitations to other players by sending them a special invitation code. The club's administrator then gets to set up the lobby, adjust stakes for cash games, set up tournaments, and more.
As of now each player can only create one club, and one can only participate in a maximum of three clubs. Also, a maximum of 50 players will be allowed per club. Word is that PokerStars Home Games will move over to the dot-com site sometime later this week.
Head over to PokerStars for FAQs and other info on how the Home Games work.
Caesars Palace Winter Poker Classic Kicks Off Jan. 17
Caesars Palace has announced a new poker series running from Jan. 17 through Feb. 4 that will include more than two dozen events, including a $230 buy-in satellite tournament for a seat in the NBC National Heads-Up Poker Championship in March.
Events will cover a variety of games and buy-ins, with numerous no-limit hold'em events (full ring, six-handed, and heads-up), multiple Omaha Hi/Low and pot-limit Omaha events, a Ladies event, and a Seniors event. The winner of that latter event will be given an entry into the 2011 WSOP Seniors event to go along with the first-place prize money.
The NBC National Heads-Up Poker Championship satellite tourney will be a two-day event beginning on February 1st. That tourney will play as a regular MTT until 16 players remain, at which point those remaining will be arranged into a bracket to play heads-up matches until a winner is determined.
Click here for the full schedule of events from the Caesars Palace Winter Poker Classic.
I Shot a Show in Reno...
More Nevada tournament news to share, this time from further north in Reno where the Atlantis Poker Room has announced a new series scheduled for March 18-26. Of special note is the fact that the $1,060 buy-in Main Event will be shot by Red Deck Productions, with the two episodes to be aired on a yet-to-be-determined outlet.
Additionally, a high-stakes, invitation-only cash game will be shot as well, to be subsequently aired as a series of 13 episodes called "High Stakes Hold'em."
According to David Farahi, Atlantis' Executive Director of Gaming, this marks "the first time a poker show [will be] 100 percent filmed in Reno."
See the story in the Northern Nevada Business Weekly for more on the Atlantis' plans.
Slides and Sharks
Finally, while many of us in other parts of the world continue to endure an unending mix of snow and ice, let's all take a few minutes to envy those enjoying the outdoors down in the Bahamas. PokerNews' Kristy Arnett and Sarah Grant were joined by Team PokerStars Pros Maridu Maryinck and Andre Akkari for some watersliding fun. And like at the poker tables, there were sharks about!
Be sure to check out PokerNews' Facebook page! And for all the latest poker news, follow us on Twitter.