The Nightly Turbo: Poker.com.au Sold, Playing Your Way into the Wynn Classic, and More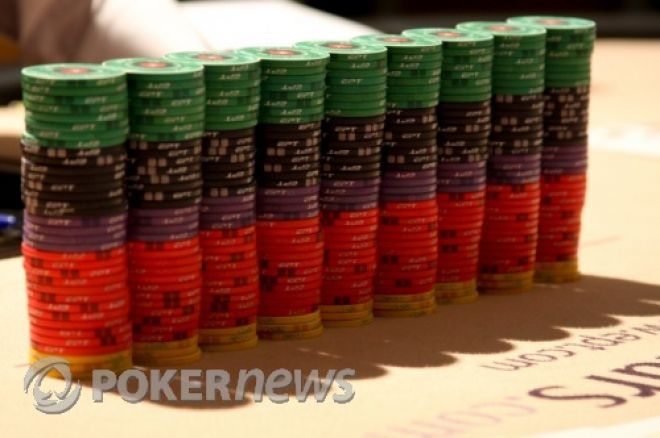 We've finally made it to the weekend. We don't know what your weekend plans are, but you should continue railing the PokerStars Caribbean Adventure coverage on our Live Reporting page, rumor has it, Isildur1 will be revealed Saturday. Now, on to today's news - Poker.com.au was sold, for not as much as you would think, the Wynn Classic is coming up and we're going to tell you how to play your way in, and more.
In Case You Missed It
Just last month in Las Vegas, the Cosmopolitan opened its doors to the public. For the latest edition of the Sin City Series, Kristy Arnett gives you a look inside one of the luxury suites.
With the 2010-2011 World Series of Poker Circuit halfway through, the $1 million National Championship field is starting to take shape. We talked to Kevin Calenzo, the leader on the WSOP-C points leaderboard to discuss his success on the Circuit, his goals for 2011, and more.
The Main Event of the PokerStars Caribbean Adventure gets under way Saturday and the field is supposed to be massive. Since we're all for a little nostalgia around here, we're taking a look back at the 2010 PCA Main Event Final Table, that came out of a 1,529 field.
The high-stakes scene over at Full Tilt Poker started heating up this week.Check out the Online Railbird Report for the week's biggest winners and losers.
Rumor has it that Isildur1 will reveal himself on Saturday. While you wait for the announcement, take a look at our Isildur1 Dream List, hey, it could happen!
Poker.com.au Sold for $100,000
We're wondering if maybe the owner of Poker.com.au was ripped off. The domain name was sold for $100,000. Almost a year ago, Poker.org was sold for $1 million, and Poker.ca was sold for $400,000. According to industry experts, the value of the domain name could have been reduced because of Australia's restrictions on online gambling.
"One of the aspects involved in all of this is the legislation, and the legislation specifically prohibits the advertising of online interactive gambling. In theory, you cannot have an Australian website advertising these interactive gaming services, and the fines are large," David Lye, who runs NetFleet said.
Poker.com.au was bought by 888.com, but it hasn't used the site for anything. The website claims "a seriously exciting new poker revolution is coming soon."
You can read more on this story at SmartCompany.com.au.
Play Your Way In
The 2011 Wynn Classic might be a few months away (about three to be exact), but that doesn't mean you should sit idly by. The Wynn poker room is bringing you a promotion that could help ease the buy-in a little. From now, through February 28, for every 50 hours you put in at the tables, you'll get a $100 tournament buy-in chip.
Yes, we know that the Main Event has a $5,000 buy-in but if you put in enough time at the tables, you could get your tournament chip plus pad your bankroll. The Wynn Classic runs from March 2 through 24 but like we said before, you only have until February 28 to get your hours in.
Check out WynnPoker.com for more.
Harman Takes Second - No Not That Harman
The India Poker Championship held its $10,000 December event at the Casino Royale in Goa, India and Bollywood actor Harman Baweja finished in second place out of 100 entrants. Baweja went into the final table as the chip leader but couldn't hang on to the lead. He was eventually edged out by Akash Malik.
The next IPC event to take place, gets under way in February. If you'd like to find out more, check out IndiaPokerChampionship.com.
Been Around the World...
The PokerNews Live Reporting Team is traveling all over the world to bring you all the action from some of the biggest tournaments around. As you know, most of the Team has converged upon the Atlantis Resort in the Bahamas for the PokerStars Caribbean Adventure, but where are they headed next?
Aussie Millions - January 13 - 30
World Series of Poker Circuit - January 22 - 25
European Poker Tour Deauville - January 25 - 31
Be sure to keep it locked to the Live Reporting page for all the news, interviews, and more from the tournament floor.
Calling the Clock: Greg DeBora
Sarah Grant caught up with PokerStars Team Pro Greg DeBora and decided to call the clock on him. Check out the video below to see how he did.
Like us on Facebook, and follow us on Twitter for up-to-the-minute news.
Not only will you get a $600 sign-up bonus at Full Tilt Poker, new depositors also get to play in a $100,000 First Deposit Freeroll.