The Nightly Turbo: Prahlad Friedman Joins Team UB, Another Bracelet for Sale, and More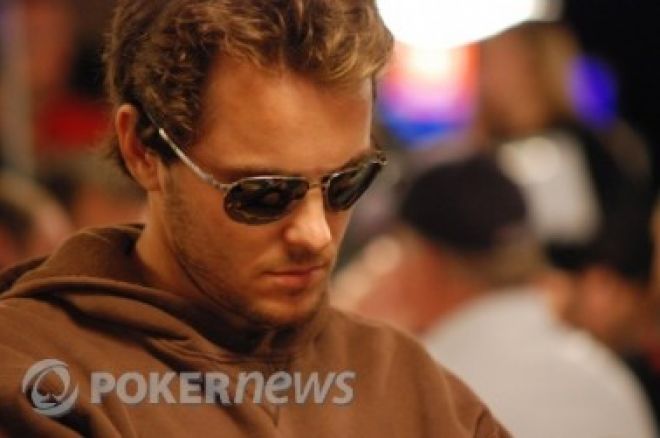 If you've been looking for the top poker news stories of the day, you've come to the right place. Tonight, we're going to tell you something most of you already speculated on - the newest member of Team UB, give you the scoop on the latest poker pro who is selling his bracelet, and more.
In Case You Missed It
We recently sat down with Daniel "notontilt09" Weinman to talk poker, prop bets, and more. Check out the latest Online Poker Spotlight for more.
The PokerStars Caribbean Adventure kicked off Thursday at the Atlantis Resort in the Bahamas. In the latest Around the World with Lynn Gilmartin, she gives those of us who aren't there, a look at what we're missing.
The World Series of Poker Circuit is halfway through it's 2010-2011 schedule and 30 players have locked up seats to the $1 million National Championship. Take a look at those who have already received their spots as well as those who are atop the point leaderboard.
Allen Cunningham and "paigowpro" took home the biggest wins of the week so far. Who else padded their bankrolls? Check out the Midweek Briefing for more.
The second annual Poker Pro Canada Classic has been announced and will again be held in Quebec at the Four Aces Poker Club. Check out our preview of the event for the schedule and more.
Prahlad Friedman Joins Team UB
In some of the most shocking not-so-shocking news we've heard today, Prahlad Friedman has joined Team UB. If this is shocking to you, then you probably don't have a Twitter account or peruse the poker forums very much. Ever since it was announced that Annie Duke and Phil Hellmuth were leaving UB, rumors spread about Friedman joining Team UB. Now it's official and they've even made this sweet video for you.
Venetian Deep Stack Announced
The first Venetian Deep Stack Extravaganza of 2011 has been announced. It all gets under way January 28 with a $340 buy-in no-limit hold'em event. There are 30 events on the schedule, with buy-ins ranging from $340 to $1,070, with the Main Event topping out at $2,500. There are no-limit hold'em events on the docket, as well as pot-limit Omaha, H.O.R.S.E., and Omaha 8 or better.
If you want to check out the entire schedule, head on over to Venetian.com.
For Sale
It seems the "sell-your-WSOP-bracelet" trend rolled over into 2011. Marty Smyth took to his blog to discuss how 2010 went for him and reveal that he wants to sell his WSOP bracelet, if anyone is interested in buying it.
Of his 2010 on the felt he says, "In terms of profit and loss, 2010 wasn't nearly as bad. I lost money playing poker, but not a huge amount relatively speaking, and I made most of it back on sports betting. It was still a very disappointing year though, as I'm supposed to be a poker player primarily, and to lose money over a period of two years probably means I'm doing something wrong."
Smyth says he has considered pulling a "Peter Eastgate" and retiring, but it's not an option for him financially. He says he won't put the bracelet up on eBay, and knows it wouldn't sell for as much as Eastgate's, but says if anyone is interested in buying it, he won't take less than $10,000 and will donate any money it raises to the children's hospitals in Belfast and Dublin.
Read Smyth's entire blog post for more.
Welcome to Paradise!
The PokerStars Caribbean Adventure is under way and Kristy Arnett, Gloria Balding, and our newest hostess, Sarah Grant are giving you a tour of the Atlantis Resort in the Bahamas and proposing prop bets to each other.
Sarah might be the newest hostess, but we're looking for two more. Head on over to the PokerNews Hostess Hunt page and send us your video application!
Make sure you're following us on Twitter. It's the best way to get up-to-the-minute news. Also become a fan on Facebook.
Have you seen our new $40,000 Freeroll Series from Lock Poker? Lock Pro Supremacy not only has four $7,500 Freerolls but it also has 25 $100 Lock Pro Bounties in each tournament, so you can boost your bankroll even if you don't make the money.