The Nightly Turbo: Mindset Coaching for 12, Feds Freezing Online Poker Cash in Washington, and More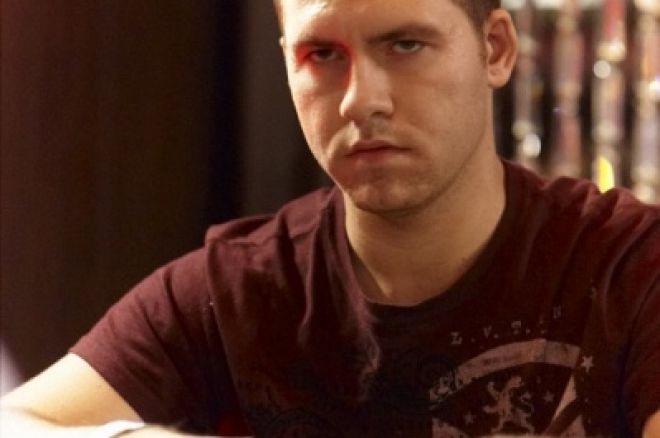 You're halfway through the first week of 2011. Hopefully, your poker game is improving and you're putting that PokerNews Strategy subscription your significant other bought you to good use. As for the news, you might want to ask that same significant other for an early birthday present — your spot in Sam Chauhan's mindset coaching program. Chauhan has worked with Daniel "jungleman12" Cates, Gavin Smith, and more of your favorite poker players. We'll give you more deets on that, the Feds freezing online poker cash in Washington, and more.
In Case You Missed It
With the new year already in full swing, we're sure you're thinking about how the landscape of online poker legislation will change in the next 12 months. We take a look forward at online poker politics in 2011.
We're all for helping out your game as much as we can, which is why we talk to the pros and bring you tips on how to improve. In our latest strategy article, Andrew "Balugawhale" Seidman discusses floating versus bluff-raising.
The PokerStars Caribbean Adventure gets under way Thursday with the first event. We know you're champing at the bit to find out which of your favorite pros are plunking down the $100,000 for the Super High Roller event, so, we're giving you a preview of that, as well as some of the names of players already registered for the PCA Main Event.
Admit it. As irritating as "characters" at the poker table can be, they are also very entertaining. Check out some of David "Devilfish" Ulliott's most entertaining moments in our latest PokerNews Top Five.
Mindset for 12
You might think you have plenty of time to get your head in the game for the 2011 World Series of Poker, but May 31 will be here before you know it. One way to get your mind right is to work with the mindset coach to your favorite players, Sam Chauhan. He's worked with Daniel "jungleman12" Cates, Gavin Smith, Josh Arieh, Antonio Esfandiari, and Phil Hellmuth. And just recently, one of Chauhan's client's, Lars Bonding, took down the PokerStars Sunday Warm Up, beating just over 4,700 entrants, and winning $127,039.75.
Chauhan is launching a three-month group coaching program for 12 people to get them ready for the World Series of Poker. The program will be for two groups of six and will have weekly coaching calls and a live coaching session in Las Vegas once a month.
Not only that, but if mindset coaching is something you're interested in, Chauhan is hosting a Mindset Instructors Academy in February at the Encore in Las Vegas.
You can find out more information on that at ChangingYou.com and if you want one of the 12 spots for the three-month program, email [email protected]
Washington Feds Freeze Online Poker Money
Federal prosecutors in the state of Washington are attempting to seize nearly $8 million from financial institutions that were processing transactions from various online poker sites.
Since October, four civil forfeiture complaints have been filed in a Seattle federal court, and the cash, which belonged to payment processor firms and was sitting in banks, has been moved. This is the latest action in the Justice Department's battle against online poker.
Read more on the story at Forbes.com.
DeepStacks Live Gets Silly
Robert Croak, president of SillyBrandz, has joined DeepStacks Live as a partner. Croak, the creator of Silly Bandz, a popular children's toy, will take on an executive role with the company.
"Much like SillyBandz, which I've often said is the right product at the right time, DeepStacks Live is an optimal product, coming of age at the perfect time," Croak, a longtime poker player, said. "The company has gained serious momentum in the last year. It's my goal to make DeepStacks Live an even more valuable franchise."
DeepStacks Live offers poker training courses led by some of today's top poker players such as Michael Mizrachi, Mike Matusow, Justin Smith, and Adam Levy.
"Robert's success is unparalleled. He will be a hands-on partner. I am eager for him to bring his enormous business, marketing and design resources and unique approach to DeepStacks Live," DeepStacks Live CEO Chris Torina said. "This is a recipe for huge success."
Check out the DeepStacks Live press release for more.
Voting is Still Open
Our very own Gloria Balding was nominated for Favorite Poker Hostess in the Bluff Reader's Choice Awards, and voting is still open. Take this as your friendly reminder. Not only is Gloria up for an award, but so is PokerNews blogger Martin Harris, or Short-Stacked Shamus, as many of you may know him, for Favorite Poker Blog.
You know we're looking to add to our on-air family, so go submit your audition tape, who knows, you might be up for this very award next year!
Go vote. Who knows, maybe Gloria will bake you one of her state-fair winning pies.
Follow us on Twitter and like us on Facebook for up-to-the-minute news.
Just a minimum deposit is required of new players to qualify for our final $2,770 Freeroll in the current series with Poker770 next week.